Electric Transloading cranes
MacGregor has received two large orders for heavy-duty cranes and electric transloading cranes
Read more
Transloading crane - Electric TCE
As part of our mission to support our customers with more sustainable products and solutions, we are proud to introduce the fully electrically driven heavy duty transloading crane, with the type name TCE.
The new heavy duty transloading crane is a result of combining decades of extensive customer experience in transloading operations. The crane is based on the latest generation of electric drive system with the experience of more than 580 electric cranes delivered since 2007.
Launching the new TCE finally closes the gap in our electric crane portfolio, and we are able to offer the most efficient cranes up to SWL 50t in this demanding segment.
The crane offers multiple benefits
Increased turnover capacity performance by more than 10% due to higher speed

Up to 50% lower energy consumption (especially during standby mode)

Up to 50% lower fuel consumption

Potential savings in capital expenditure through reduced generator size

Smaller electric cables and no oil filling

Superior cargo handling due to higher speeds and precision control

Increased operator & crew comfort though significantly reduced noise levels

Lower maintenance costs without the need to change oil, oil filters, and hoses

A sustainable choice that removes the risk of oil leakage

All machinery is weather-protected inside crane housing

Lifting capacities from 25 to 50 tonnes in grab operation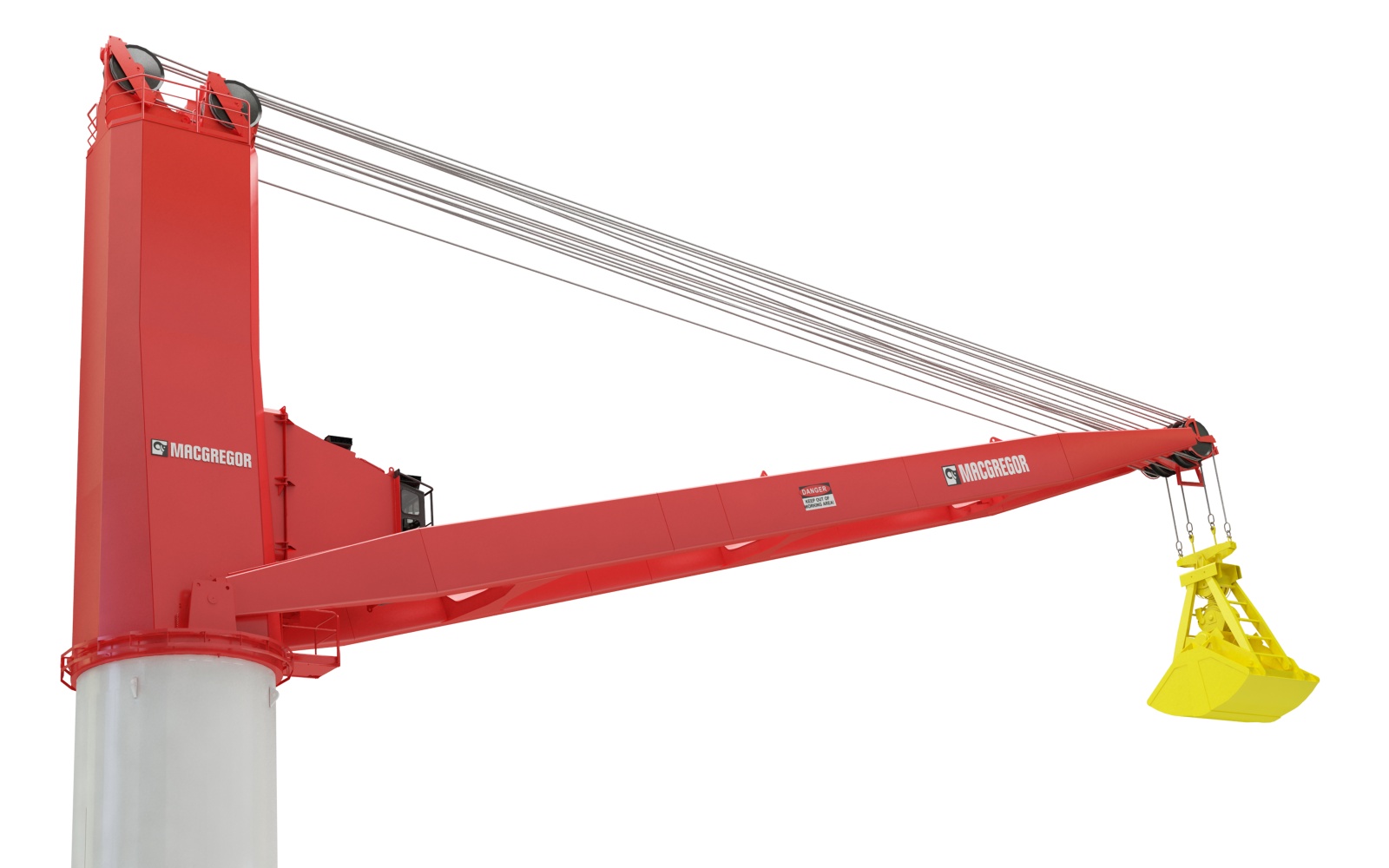 Durability
For K4 heavy-duty units, where U7-A8-Q3 applies to the whole crane, this equates to
1,800,000 hoisting cycles during the lifetime of the crane

Up to 6,000 working hours/year

Up to 20 years lifetime, depending on the number of hours worked per year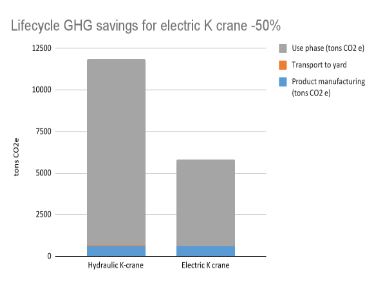 Comparison study
Evaluation of climate change mitigation potential of electric vs hydraulic transloading crane.
Global warming potential (GWP) hydraulic conventional hydraulic crane: 11,868 t CO2e
Product manufacturing 5%

Use phase 94%

Maintenance 0.59%

EOL (not yet accounted*)
Global warming potential (GWP) electric transloading crane: 5828 t CO2e
Product manufacturing 10%

Use phase 88%

Maintenance 1.11%

EOL (not yet accounted*)
*End of Life (EOL) depending on vessel specific battery setup.
Generation 2 Drive System
Like all MacGregor electric cranes, the GLHE series is built upon the Generation 2 variable frequency drive (VFD) design.
The advanced design is based on the latest generation of water-cooled electric motors and inverters. Also, it includes a direct motor connection for further improved power efficiency due to less power transmission losses.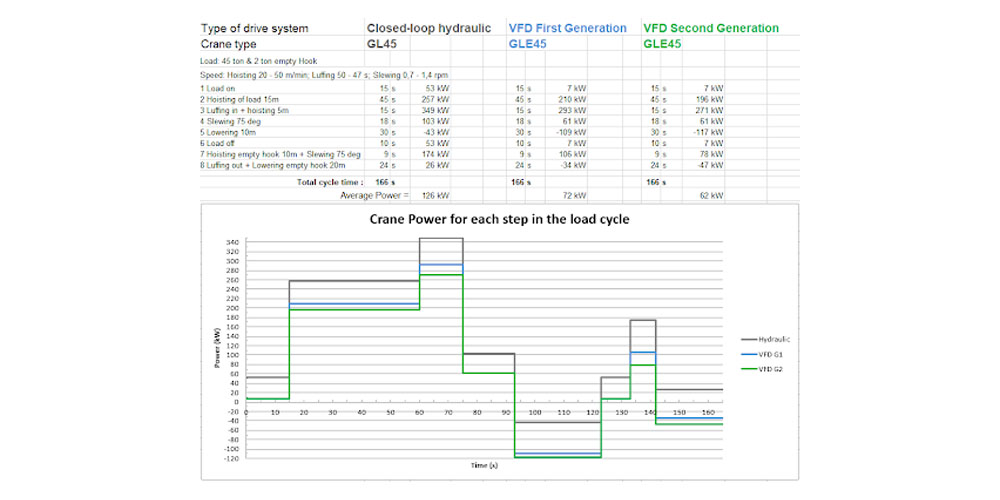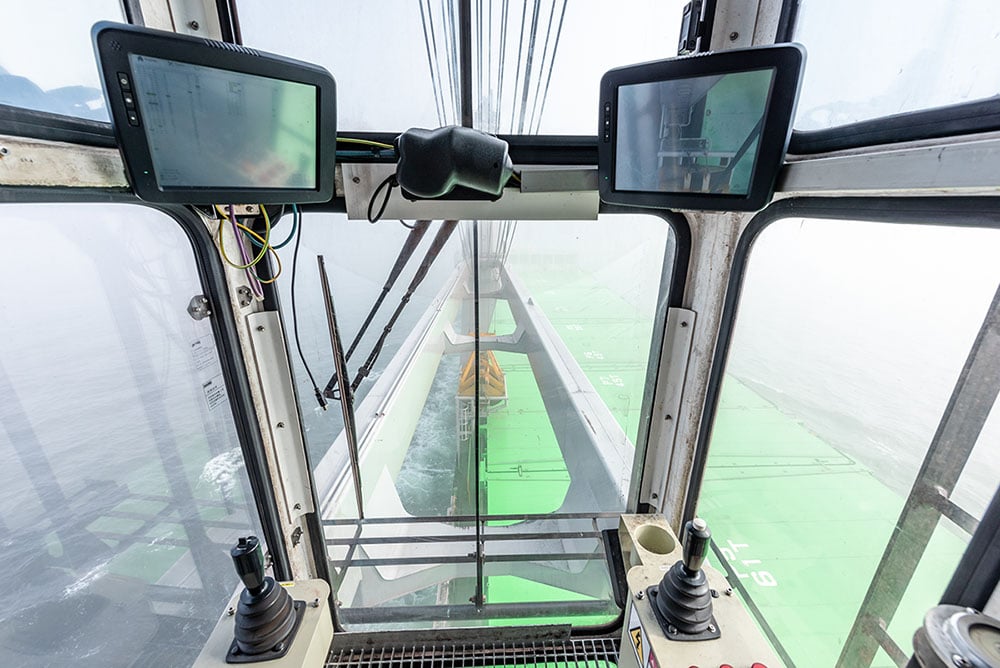 Crane Control System
The MacGregor control system ensures smooth, fast and stepless crane control, with hoisting, luffing and slewing motions independent of each other. This means that at their maximum capacity, GLH cranes can operate at full speed using all three movements at the same time.
The in-house system development allows individual adjustment possibilities and includes monitoring and diagnostic functions.
Option for OnWatch Scout
OnWatch Scout increases the flow of information and moves support from a reactive to proactive mode, with operational data streamed directly from the vessel, monitored, analysed, and used to provide guidance on performance.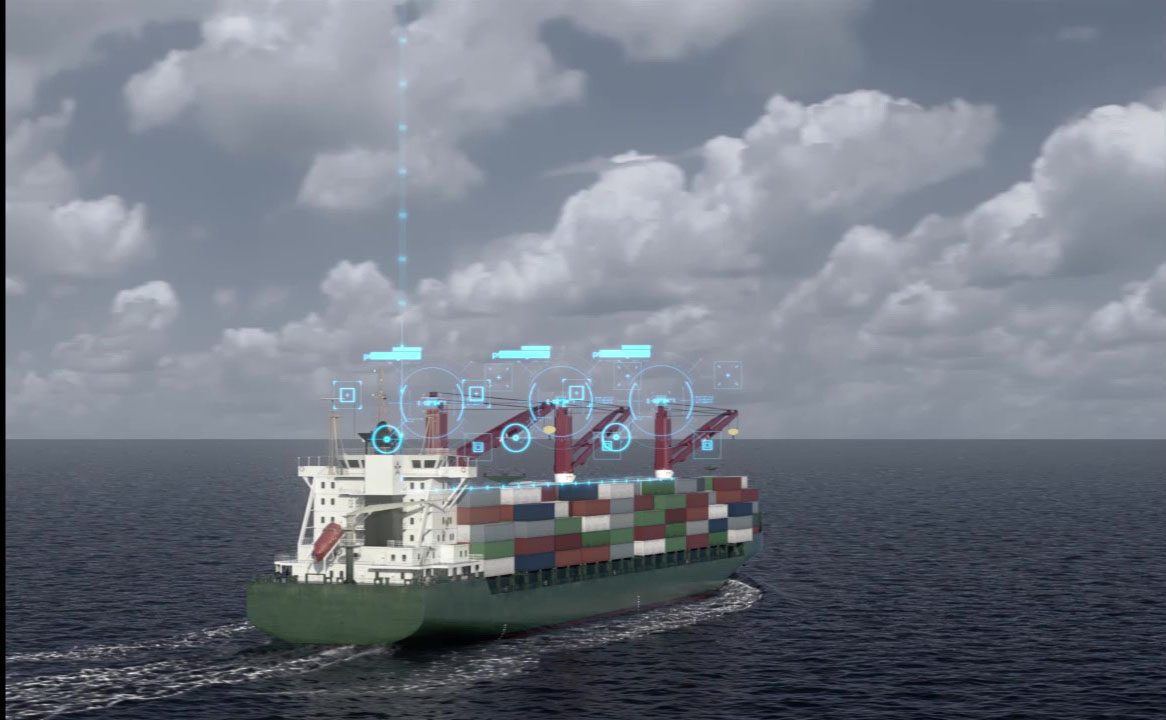 Eccentric Platform
To further improve outreach, cycle time and positioning performance, the crane can be installed on an eccentric platform.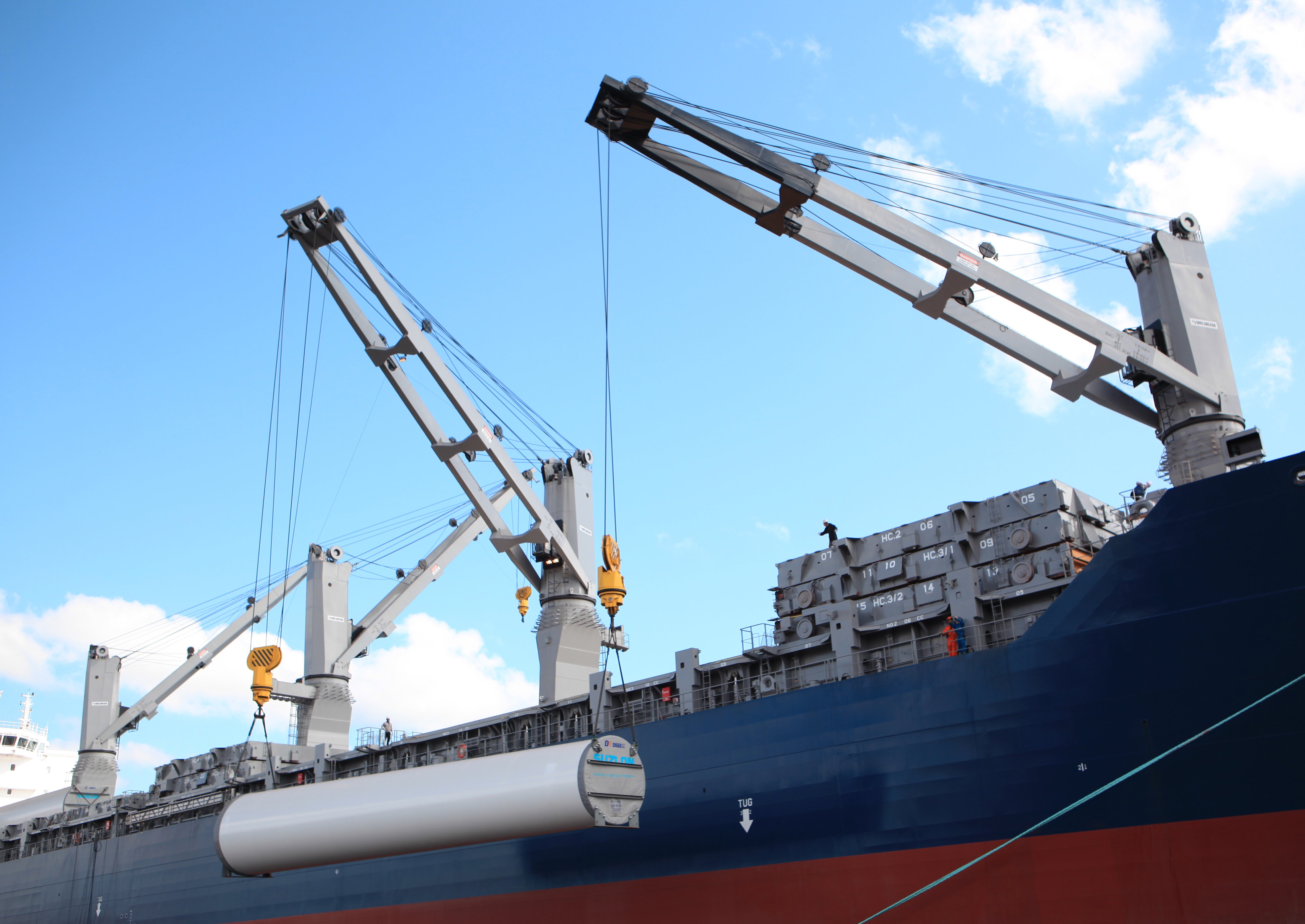 Extra Features
The crane can be equipped with various functions and equipment:
Power swivel with Active Rotation Control (ARC)
Active Pendulation Control (APC)
Anti-collision system
Auto team
AutoGrip – Feature for optimal filling of mechanical grab
Camera system (CCTV)
Swing defeater
Power limitation
Ship Motion Compensation
Target tracking
Ships office
MacGregor introduces an electric transloading crane to complete the electric crane series
As part of its mission to support customers with more sustainable products and solutions, MacGregor is proud to introduce the fully electrically driven heavy-duty transloading crane, with the type name "TCE".