Internal lashing systems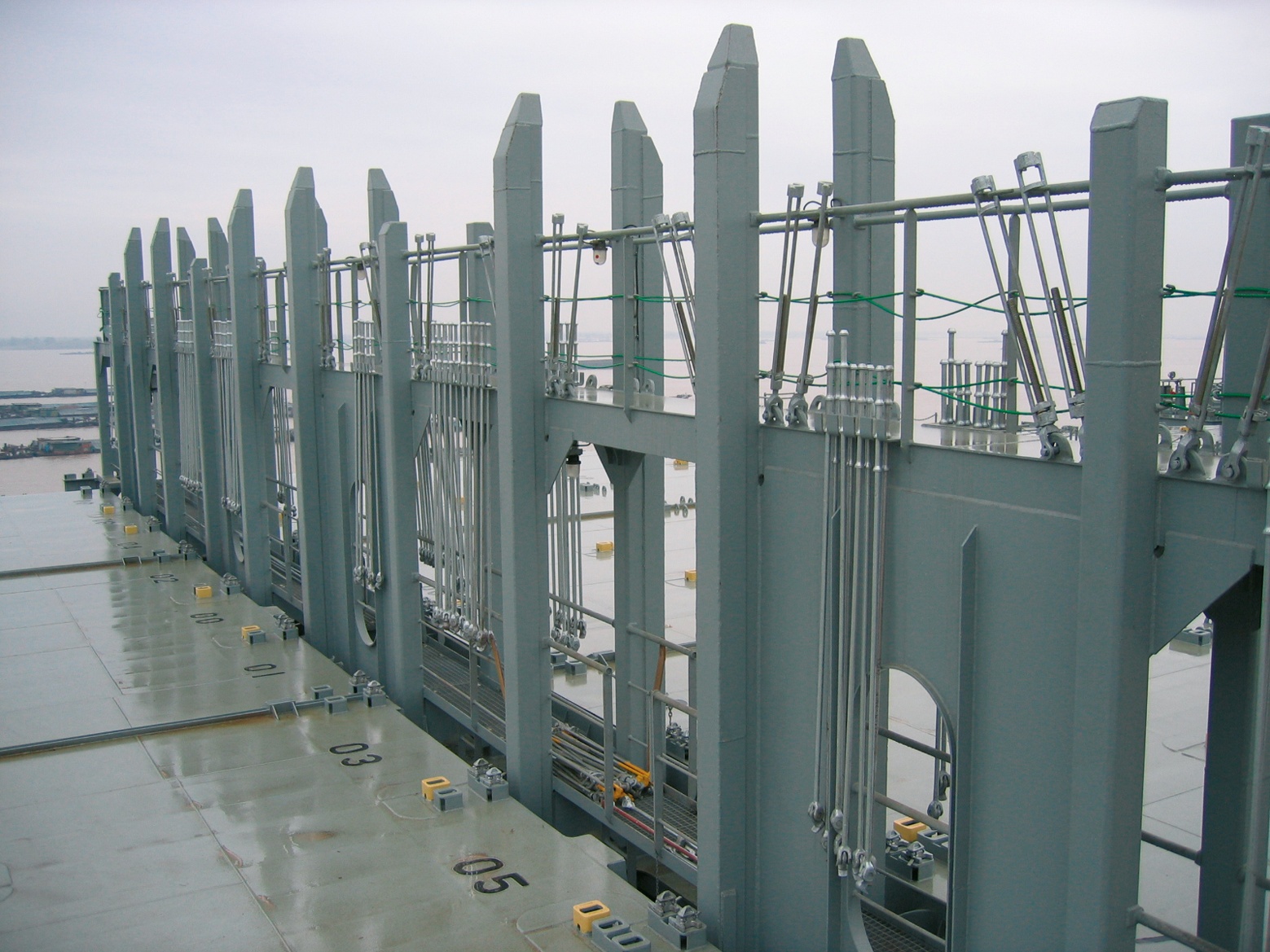 Internal lashing systems have been the default method for securing containers for many years. MacGregor offers two types: Flexilash and Multilash.
Flexilash
The parallel internal lashing system is the most commonly used system on container vessels today.
The MacGregor All Set Flexilash system has unique features that promote efficient, safe working throughout a long service life.
The EZ-lock fail-safe turnbuckle locking system with auto-engage function, the spring-loaded toggle pin in the jaw, and the design of the swage-fitted rod head on the lashing bar make sure that the turnbuckles stay safely tightened under all conditions.
The same technical features contribute to working safety by ensuring that components cannot work loose, fall out and cause injury. In addition, the sliding nut reduces the amount of lifting involved in hooking on, and the equipment can be instantly reduced to its minimum length for storage.
High-grade steel alloys and fully-forged components give the Flexilash system the highest durability and ensure a long working life. The small diameter and hard surface of the lashing bars substantially reduce wear at the intersection of two lashing bars. All Flexilash components are hot-dip galvanised, including the threads on the turnbuckle.

Multilash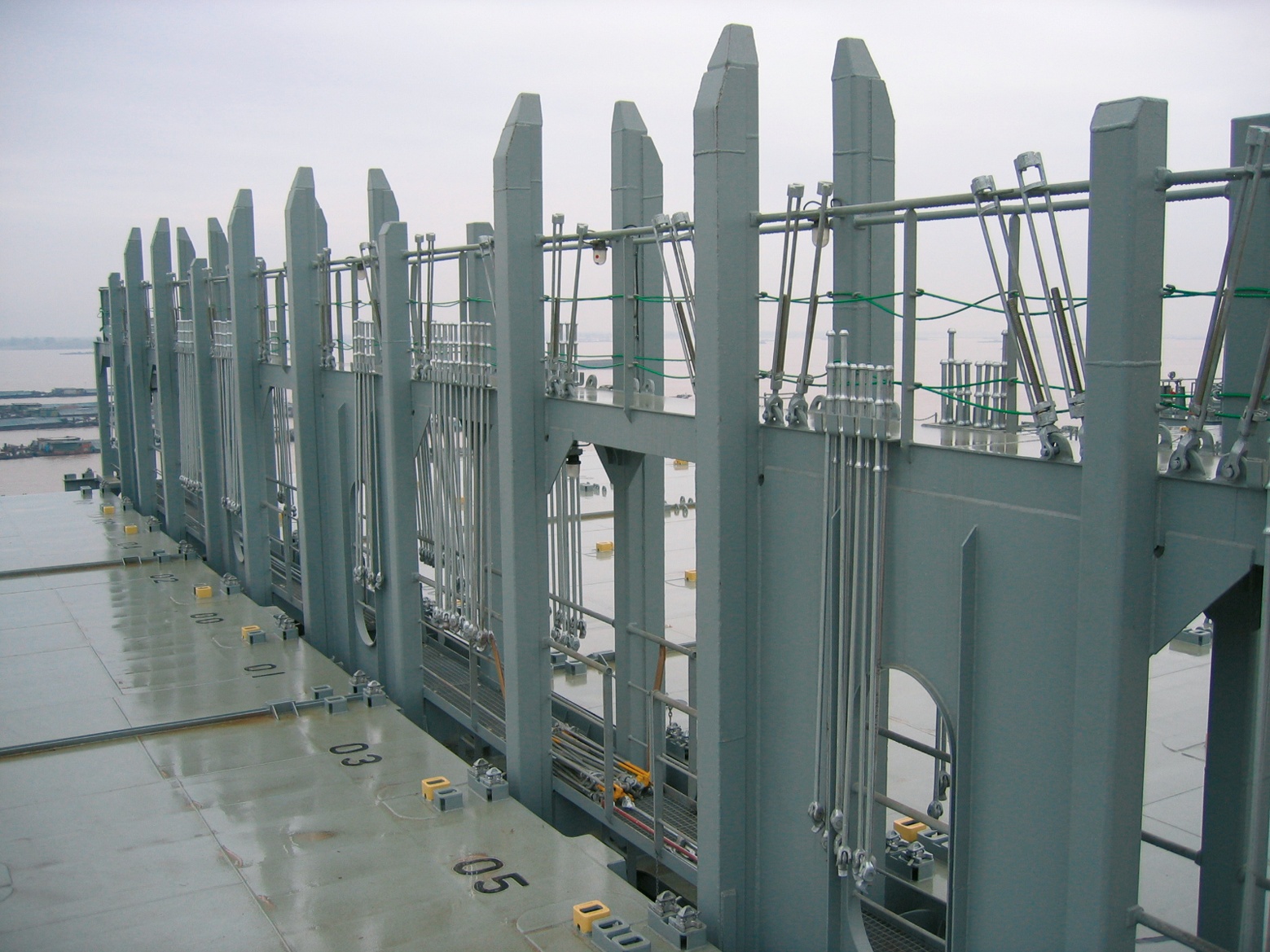 The MacGregor Multilash system also has unique features for easy operation and high levels of crew and cargo safety:
The optional slack-reducer turnbuckle locking system prevents slackening of the turnbuckle during the voyage
The gravity-operated toggle pin enables quick and easy repositioning of the turnbuckles
The rugged design for active duty ensures easy operation and system flexibility on board the vessel.
All Multilash components exposed to the marine environment are hot-dip galvanised for the highest durability. The MacGregor Multilash system is well-recognised worldwide, which ensures its correct and easy operation at your port of call.
Read more from our brochure:
Container securing systems product catalogue brochure