Lashing bridges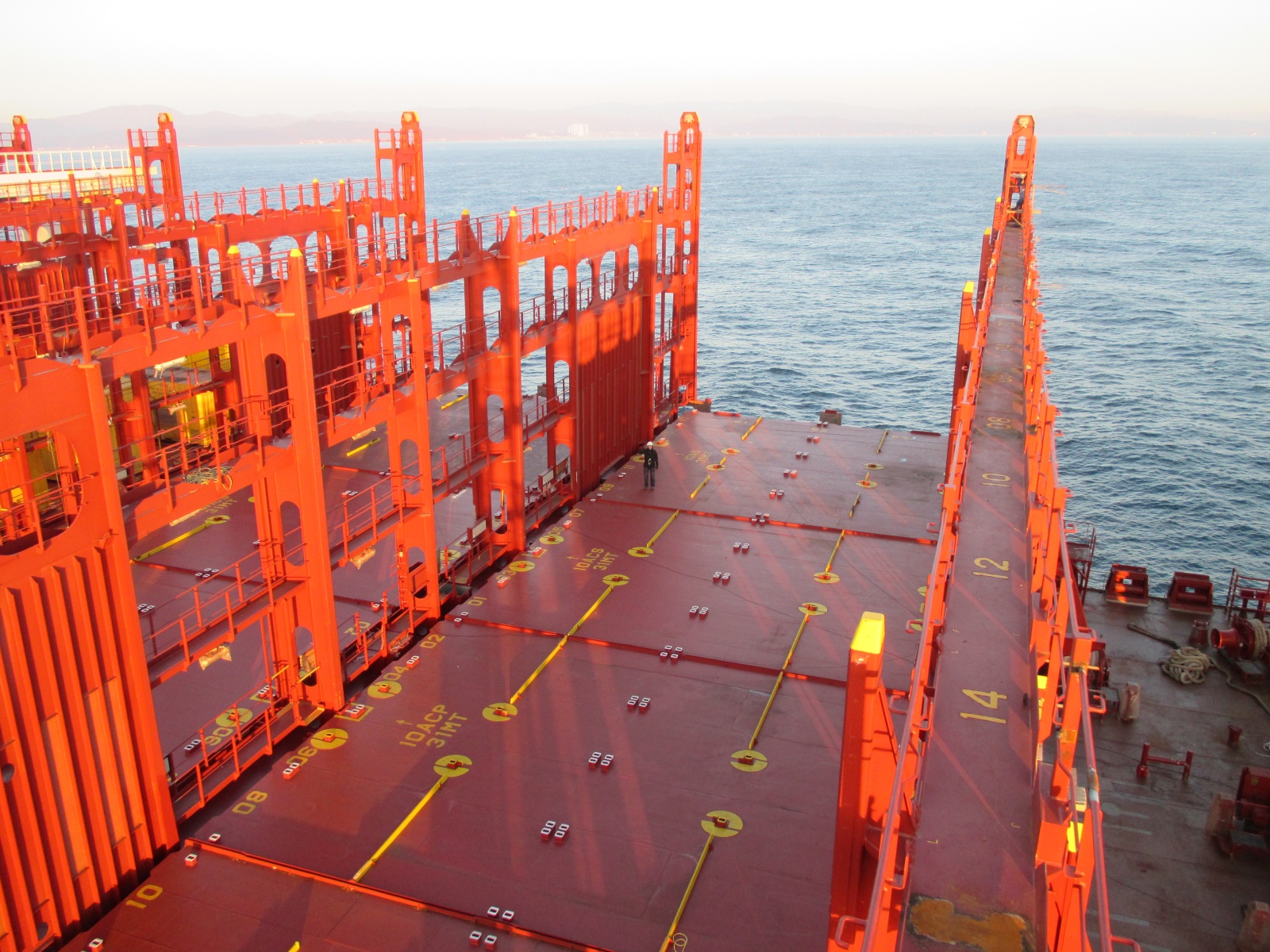 A container is a weak box loaded with heavy cargo inside and above it. Container stack weights and heights are limited by the strength and the configuration of lashings, as well as by the strength of containers.
With MacGregor lashing bridges, lashings can be applied on higher tiers in the stack, which gives container stacks a greater degree of stability and enables a vessel to carry a greater payload.
MacGregor lashing bridges are designed and delivered either separately or as part of a MacGregor PlusPartner cargo system. For a regular lashing bridge delivery, you can choose from a design and key component delivery or a steel and/or manufacturing package, combined with our advanced transportation solutions, which are based on decades of experience in demanding steel structure deliveries.
Lashing bridges can be one-, two-, three- or four-tiers high. As part of finite element method (FEM) analysis work, we take into account all known loading scenarios, including full load, half load and bridge deflections. Vibrations are separately checked based on shipyard data.
Internal and external lashing
Lashing bridges can be designed for internal or external lashing. An external lashing system acts on the lifting side of the container stack instead of the compression side. External lashing reduces both lifting and compression forces in the stack. Compared with an internal lashing system, the external lashing system enables the vessel to sail with a better weight distribution and an overall increase in the number of containers that can be safely loaded.
For external lashing, it is important to design the lashing bridges and the lashing equipment as one entity. MacGregor has pioneered solutions that enable the greater uptake of external lashing arrangements.
Read more from our brochure: