Voyage data recorders (VDR G4e/S-VDR G4e)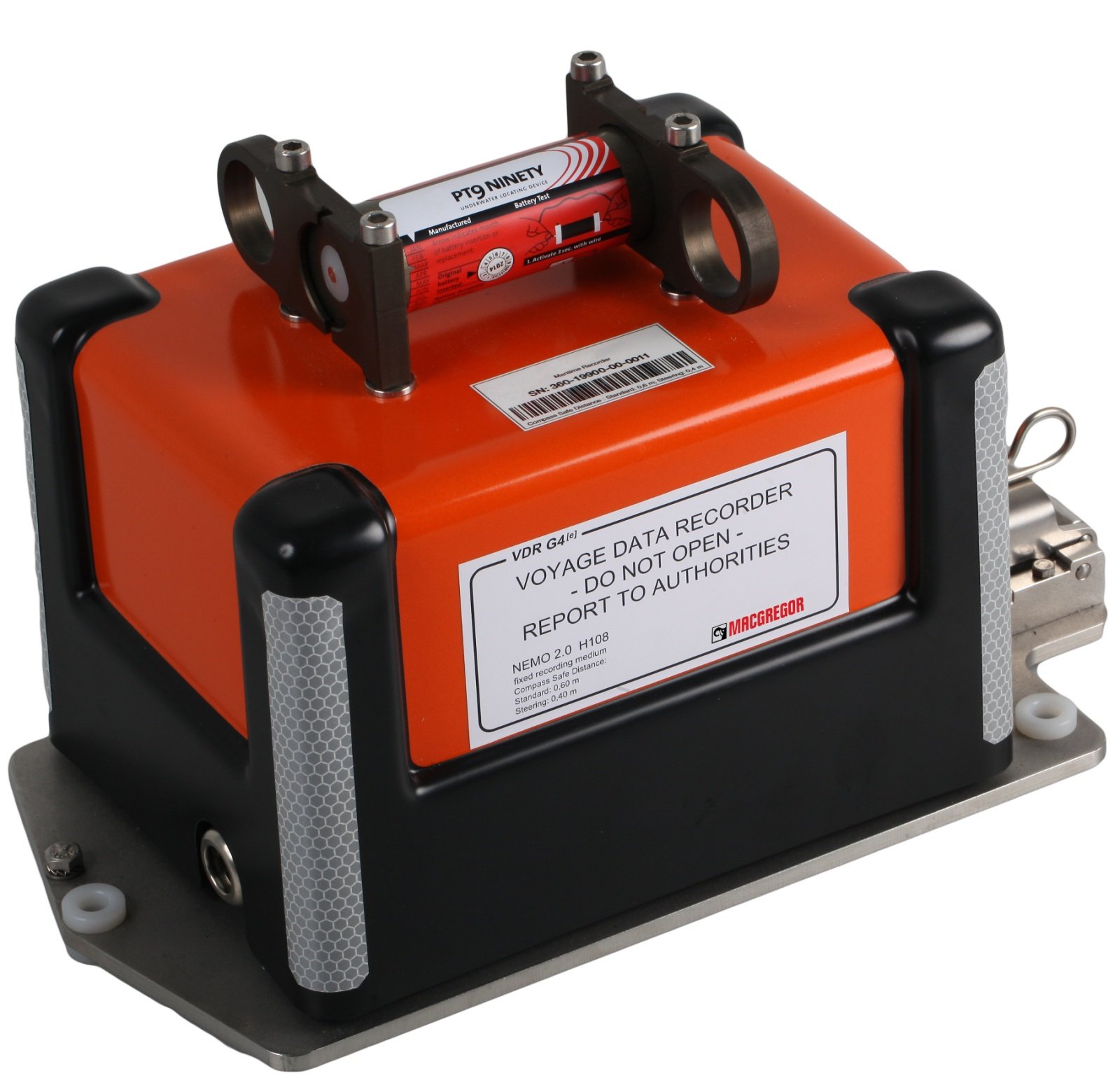 Voyage data recorders (VDRs) have been mandatory since 2002. Through a series of developments, these simple data collectors and storage devices have been transformed into smart data providers with additional tracking and monitoring features.
MacGregor Interschalt VDR G4e and S-VDR G4e models open up plenty of new technical possibilities. They are outstandingly reliable and suitable for any type of commercial and passenger vessel.
They comprise a modular design, which makes them easy to install and extend for special projects. Furthermore, their modular set-up ensures that maintenance and repair services can be performed on a rapid and inexpensive basis.
Our VDRs exceed the latest IMO performance standards and are approved by all major classification societies. We offer a wide range of optional add-on functions and all systems are supported by excellent customer service.
These services include an optional five-year warranty/support package, making the MacGregor Interschalt VDR a very cost-efficient system over its service life.
The market-leading status of our VDRs is ensured through the following features:
Modular set-up ensures easy installation, system extension and low cost service performance
Interfacing exceeds latest industry standards
Several optional add-on functions available
Optional five-year warranty extension and support package available
Extensive worldwide service network and 24/7 remote original-manufacturer support
Highest quality standards maintained through in-house development and engineering
Rapid supply of spare parts through several worldwide logistics centres
More than 3.000 MacGregor VDRs have been delivered worldwide. References include the majority of leading cruise liners as well as all other types of commercial vessels.