T-type: telescoping rescue boat davit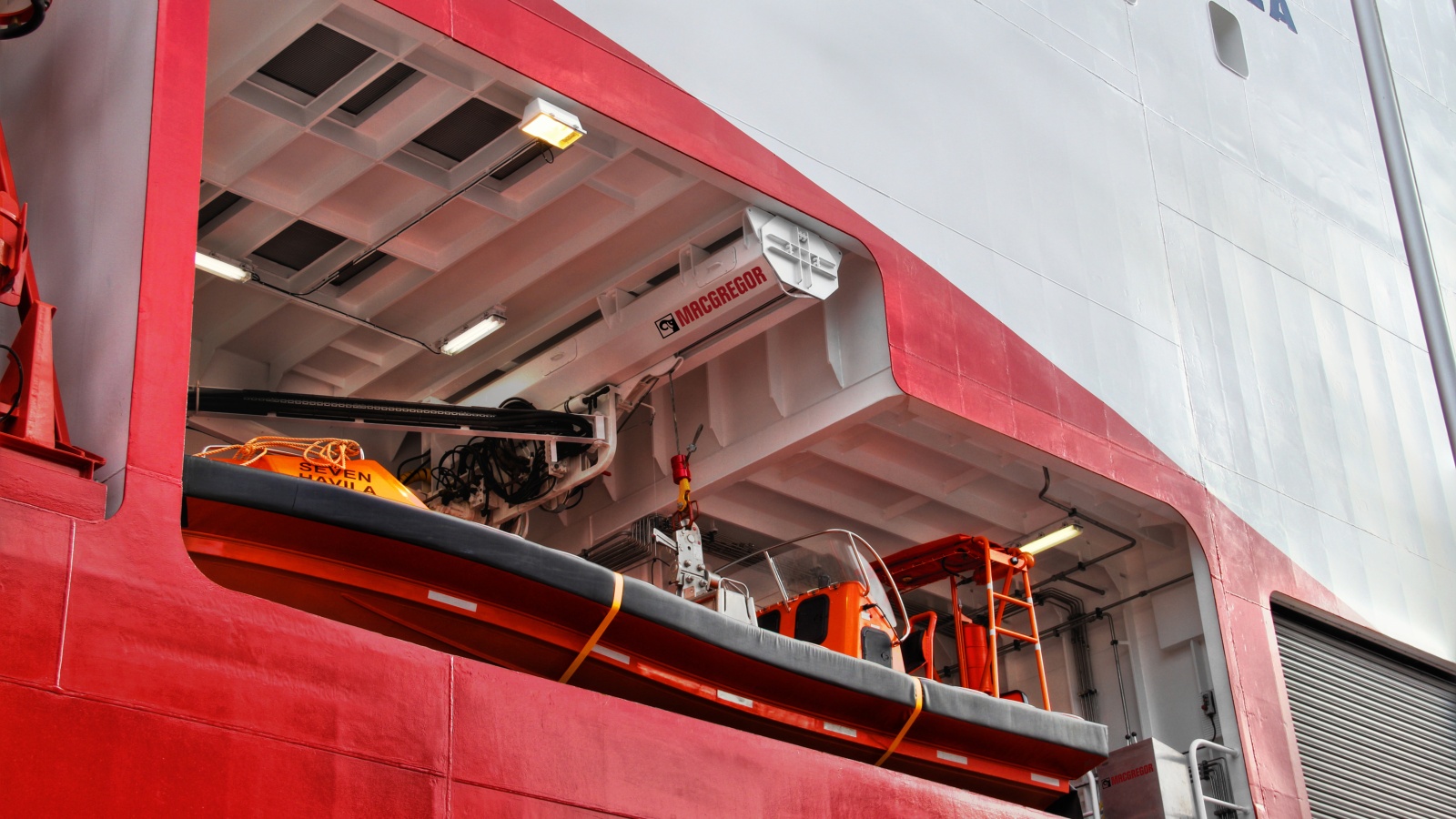 MacGregor T-type davits are an ideal space-saving alternative for handling man-overboard boats (MOBs), fast rescue craft (FRCs), workboats and daughter craft.
T-type davits are only supported by the ship's overhead structure. Their compact design leaves the vessel deck and bulkhead clear. This allows the davit to be installed in locations with limited height and/or depth.
Fast rescue craft versions of T-type davits are available with a dampened docking head and painter line boom.
Designed to operate with a safe working load up to five tonnes, T-type davits are based on a hydraulically-operated T-shaped structure, with a built-in V-shaped boat cradle, heave-compensated winch, shock dampener and a separate hydraulic power unit for normal and emergency operation.
Approved by DNV GL according to SOLAS/LSA
High-speed winch system with speed up to 60 m/min
Constant tension system with speed up to 120 m/min
Space-saving design
More than 1,100 MacGregor davits have been delivered worldwide and can be found on any vessel type within the offshore, naval/coastguard, research and passenger ferry industries. We are proud of being a long-term provider of well-proven davit systems.
Read more from our brochure:
Rescue and work-boat davits brochure
Spare parts for T-type: telescoping rescue boat davits