Lift-away hatch covers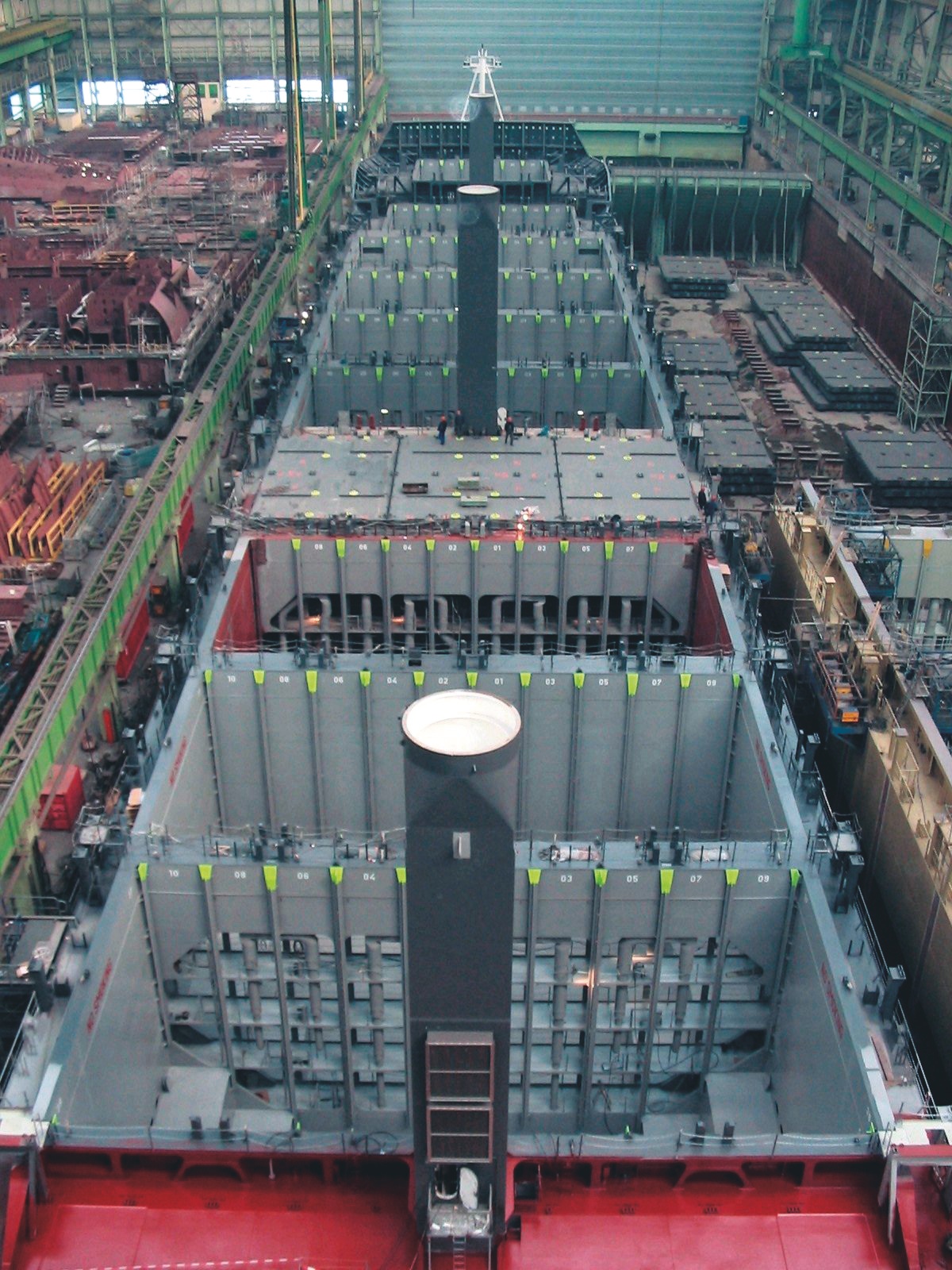 Lift-away hatch covers for general cargo ships
MacGregor hatch covers enable your general cargo vessels to carry various deck cargoes and form functional cargo areas to facilitate flexible cargo handling operations. When in an open position they provide access to the hold for loading and discharging cargo and when closed they seal the hatchway in a weathertight manner.
MacGregor offers both single-panel and multi-panel lift-away hatch covers. Multi-panel covers comprise several separate panels for each hatch opening. They are generally used for multi-purpose cargo ships carrying heavy cargo and usually have transverse joints.
Tweendeck lift-away hatch covers are designed for the cargo hold and operated by ship or shore-based cranes. Their purpose is to carry various cargoes and divide cargo areas into compartments that support flexible cargo operations. They can be used for segregating cargoes and their efficient utilisation can increase a vessel's cargo intake. Tweendeck lift-away hatch covers are supported by removable or foldable consoles and can be designed to be located at several height positions or also function as bulkheads.
Lift away hatch covers for containers ships
MacGregor lift-away hatch covers on a container ship enables your vessel to carry deck cargo, split the container stack between hold and deck and to prevent water ingress into the cargo hold. Depending on a container ship's width, one to five panels cover each hold opening.
The weight of an individual panel can be up to 45 tonnes. Lift-away panels are handled with a spreader using either shore-side container cranes or the vessel's own cranes. The panels can be stacked together on the quay and/or on the ship's deck.
MacGregor hatch covers can be equipped with special fittings, as required: for example, with stanchion sockets for loading timber, container fittings, cement/grain feed hatches, and ventilation hatches or water spray arrangements for dangerous cargoes.
Read more from our brochure: