FibreTrac crane
FibreTrac, the world's first fibre-rope crane of its type, has now successfully passed its Sea Acceptance Testing (SAT) and is ready for operation
FibreTrac crane
MacGregor's dedicated fibre-rope offshore crane, FibreTrac, allows operators to use the full lifting capacity of the crane, at practically any depth, so a smaller crane and vessel can be used for more assignments, and owners are able to bid on a wider range of contracts.
This is made possible because of neutrally-buoyant, high-performance fibre rope. Fibre-rope weighs virtually nothing in water, so regardless of the length of rope used, it does not add anything to the load experienced by the crane. This is in complete contrast to steel wire cranes, which have to bear the load as well as the ever-increasing weight of wire paid out.
Gentle rope handling and a controlled environment safeguard the integrity of the fibre rope, guaranteeing a long lifetime.
About FibreTrac
MacGregor fibre-rope cranes use a novel capstan, developed by Parkburn, as a traction winch. It consists of two interlocking drums slightly angled and offset in relation to each other. The drum geometry creates a natural and stable helix without generating any fleeting forces, so the rope does not twist on the drum as it is gently de-tensioned. The winch system can be delivered with digitally-controlled electric or hydraulic-drive units. Features include integral active-heave compensation and power regeneration capabilities.
The open design of the winch also assists with rope cooling, further assisting in eliminating the heating and degradation problems associated with on-load fibre ropes stored on winch drums. Importantly, it can accommodate non-uniformities resulting from splices in the rope.
MacGregor has also developed an exciting modular fibre-rope retrofit solution, which is based on the same technology. This allows customers to convert their existing wire-rope cranes to fibre-rope versions, unlocking their full potential.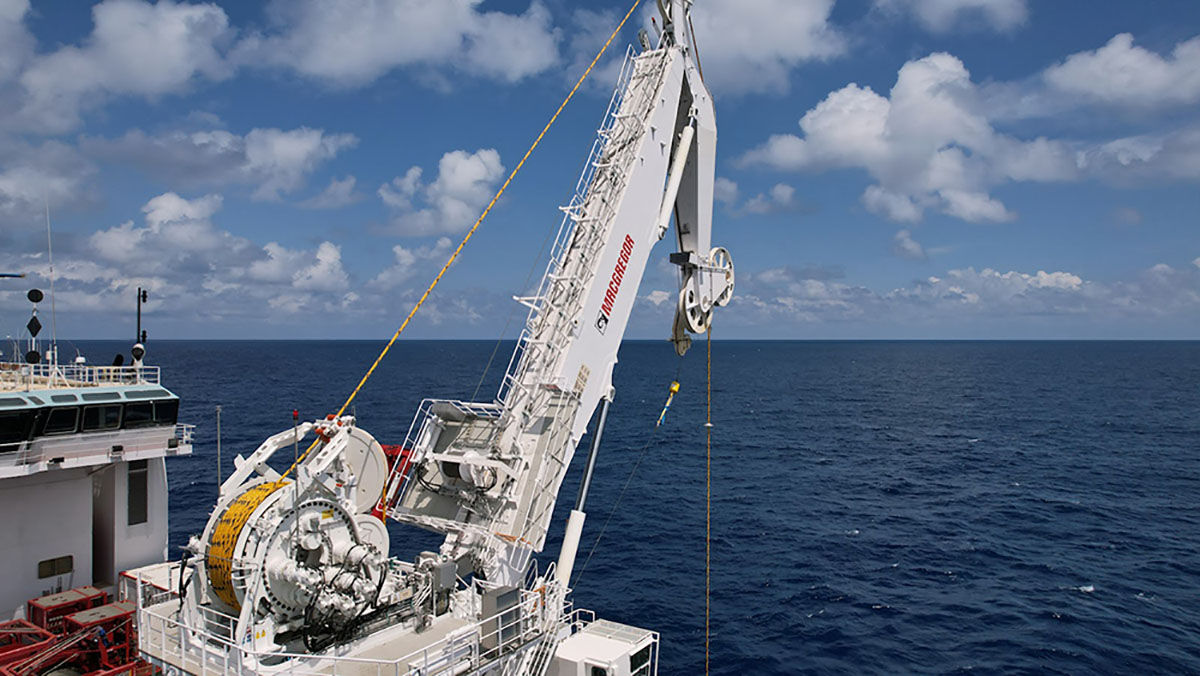 Benefits
Load capacity not limited by depth

Low number of high-tension bends

Large capstan surface area ensures gentle rope handling

Capstan design minimises heat build-up and fatigue in the rope

Design allows for twin rope and on-board splicing

Gentle rope spooling with regulated low tension on storage drum

Integrated rope management system with 3D monitoring

Proven MacGregor and Parkburn technologies

Retrofit option available for existing cranes or foundations

Highly-efficient electric or hydraulic winch drives
Standard Features
Lifting capacity up to 200t* single line/270t* double fall

AHC direct on winch

In-house developed control system

Main winch can be mounted on the crane or below deck

Auxiliary winches with up to 25t SWL and 4,000m wire capacity

Fully-equipped, spacious, air-conditioned, ergonomically-designed operator cabin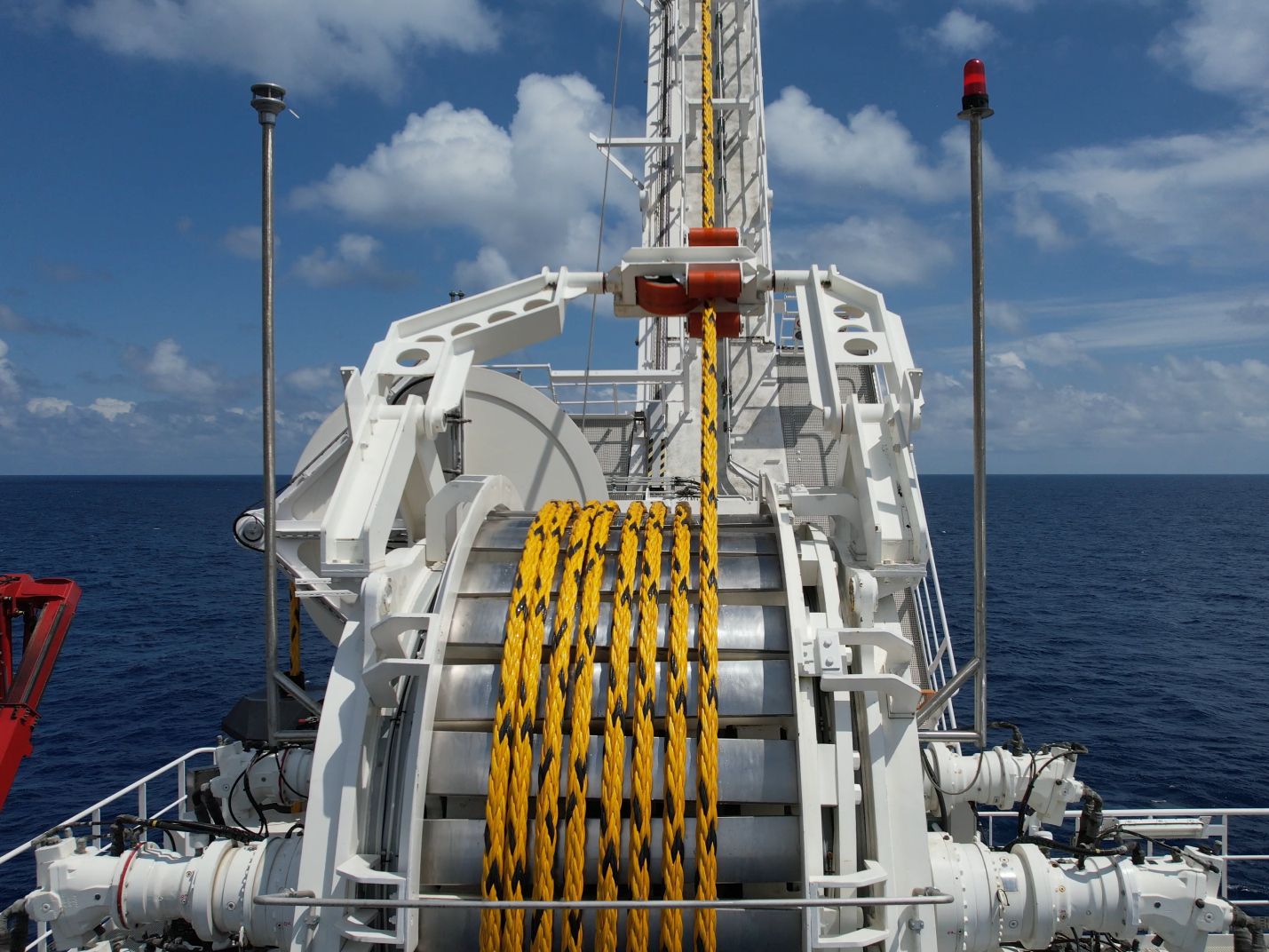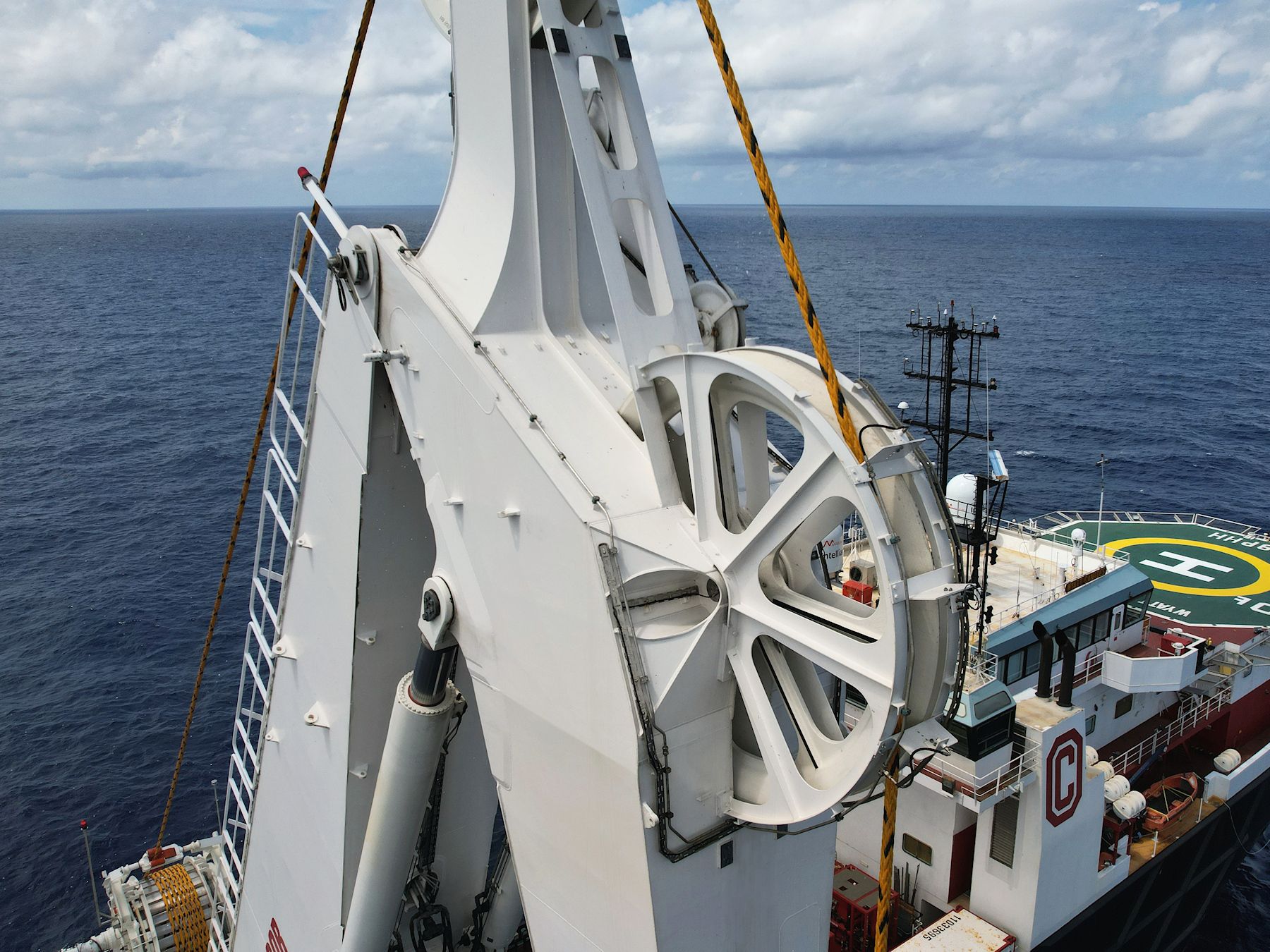 Optional Features
Tugger winches

Double compensated ship-to-ship transfer system

Constant tensioning/auto-tensioning system

Certified for personnel lift

Dynamic load calculator with planning tool integrated into the crane's control system

C-HOW simulation platform

MacGregor OnWatch Scout, satellite-based online support system with remote diagnostics

Other special features available on request
Increased flexibility and cost-efficiency
Leveraging proven technology and extensive knowledge, the MacGregor FibreTrac crane offers enhanced load handling at unrestricted water depths:
Increases owner and operator scope of operation
Enables full lifting capacity of the crane to be used over a wide range of water depths
Minimal-weight, high performance fibre rope does not add to crane load, irrespective of rope length
Gentle handling and a controlled environment safeguards rope integrity, maximising lifetime