Lattice boom cranes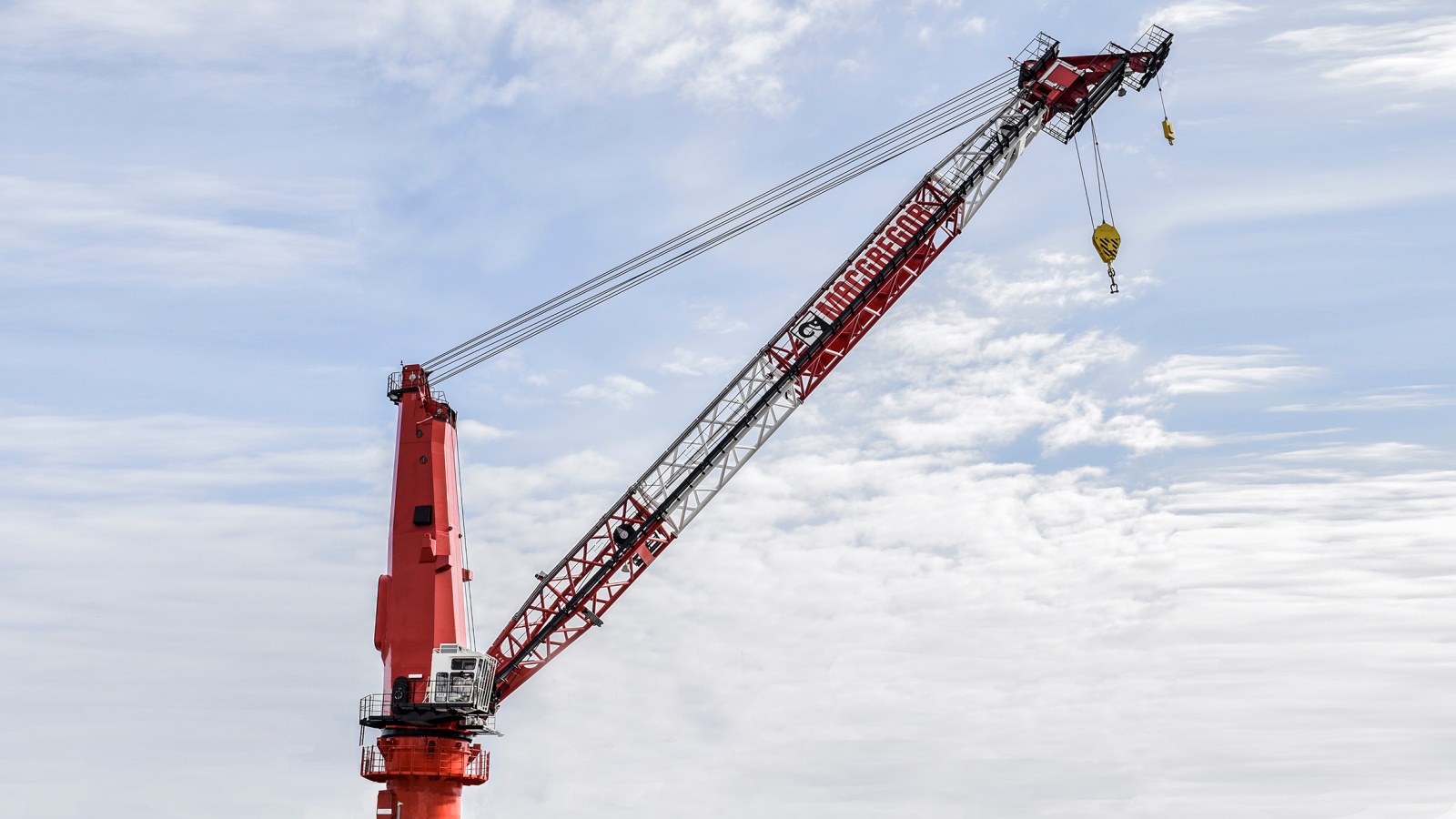 The perfect solution for a demanding cargo handling environment
Crane type
Regardless of performance requirements, cranes must be robust, safe and reliable, because the offshore industry is set in some very challenging environments.
The MacGregor lattice boom crane (LBC) range is designed for installation on floating or fixed platforms and meets the demands for heavy offshore operation, in compliance with the latest edition of API-2C.
The cranes can deliver outstanding cargo handling performance in the tough and corrosive offshore environment, in climatic conditions ranging from the tropics to the Arctic.
General design
MacGregor lattice boom cranes have hoisting capacities from 50 to 300 tonnes SWL and outreaches up to 50m. The whip hoist has a capacity of up to 30 tonnes SWL.
Access to the driver's cabin is arranged internally through the deck mounting. Emergency exit is via an outside ladder. All moving parts run in oil or grease, which ensures minimum wear and tear, with the added value of silent running.
All machinery is located inside the enclosed crane housing well-protected against the corrosive offshore environment.
Standard features:
Error Override (EO): if a malfunction is detected in one sensor, another sensor can be chosen
Manual Overload Protection System (MOPS)
Personnel handling on whip hoist winch
Constant tensioning on whip hoist winch
Anti-collision 3D, static/dynamic
Wind speed indicator
Level-luffing
Optional features:
Camera system in boom top and crane house
Tugger winches
Automatic lubrication of slewing bearing
Jack-ups for replacing slewing bearing on site
Active pendulation control (APC) on main hoist winch
EX-proof equipment on boom
Portable service crane
Read more from our brochures:
Cranes for all ship types brochure