Deck/skid-mounted overside LARS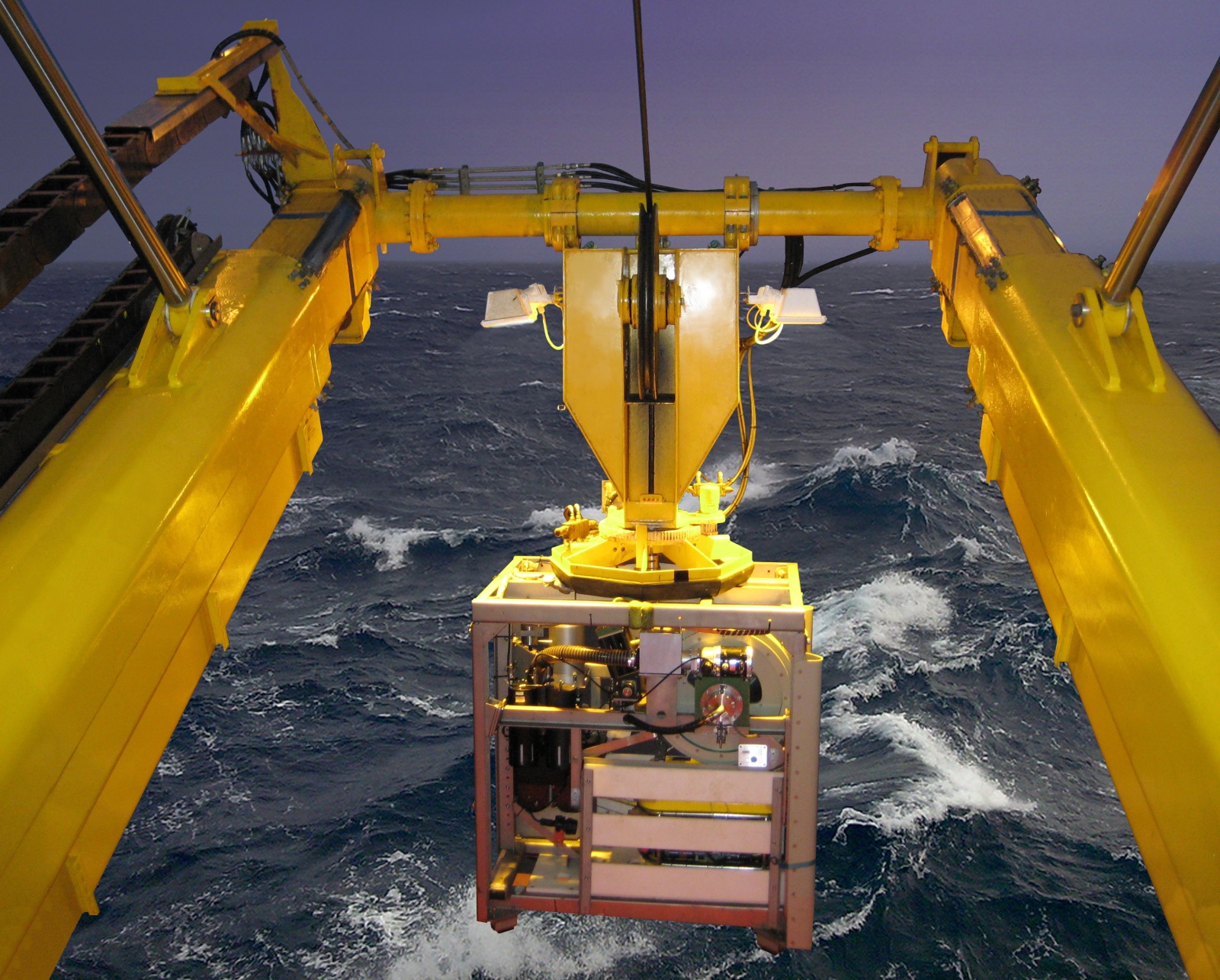 MacGregor deck/skid-mounted overside launch-and-recovery systems (LARS) enable the safe, precise handling of heavy payloads and ROVs in all weather conditions and sea states.
Their flexible and compact modular A-frame-based design includes a tilting and/or telescoping frame, electric or hydraulic drive active heave-compensated umbilical winches, locks, hydraulic power unit, control system and additional features depending on operational needs.
An articulated and fully-dampened snubber provides increased load security and full load rotation while additional snubber sheaves enable offlead umbilical angles during surveys. A hydraulic shock-absorber dampens any snatch loads, enhancing load and umbilical safety. The A-frame can be retracted to free the maintenance area around the ROV when parked.
Read more from our brochure:
Offshore support vessels brochure