Moonpool door systems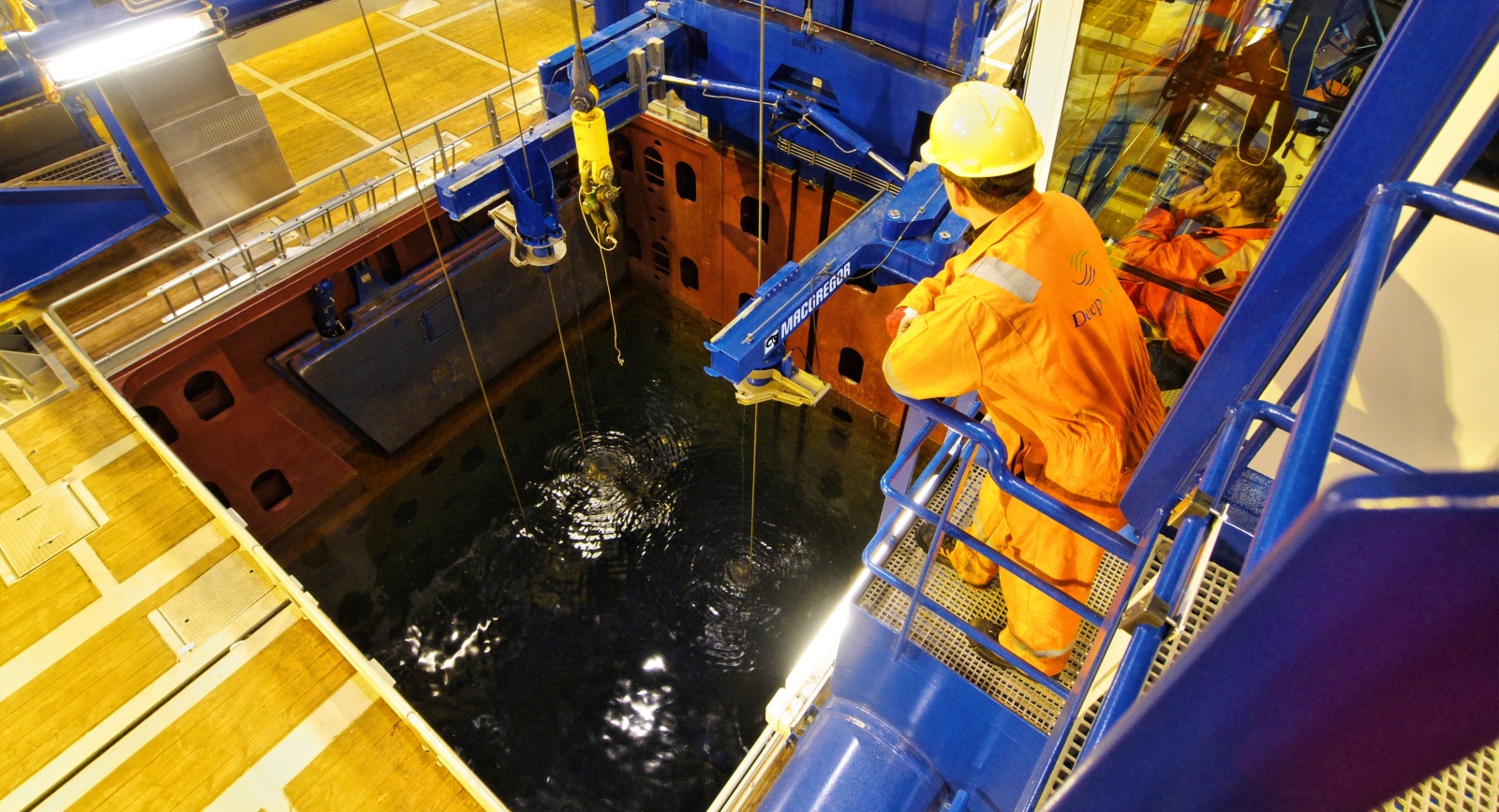 Moonpool door systems can be delivered for moonpools of all types and sizes. Single, double or multiple door designs are specifically adapted for the moonpool lift equipment and can be fully-integrated with moonpool bottom doors, deck-skid system and cursor rail system. Top door structures are designed to support the same load as surrounding deck areas.
Door controls can be integrated with the lifting equipment control system and benefit from fail-safe locks, which ensure personnel and equipment safety.
The moonpool doors are downward-opening types. Each door is operated by dual hydraulic double-acting cylinders. These cylinders are arranged so that the default door-closed position is achieved with the cylinder rod retracted, greatly minimising corrosion.
Locking cylinders secure the doors in the closed position. Service and maintenance access for the cylinders is provided from the moonpool cofferdam.
Read more from our brochure:
Offshore support vessels brochure