Overhead-mounted overside LARS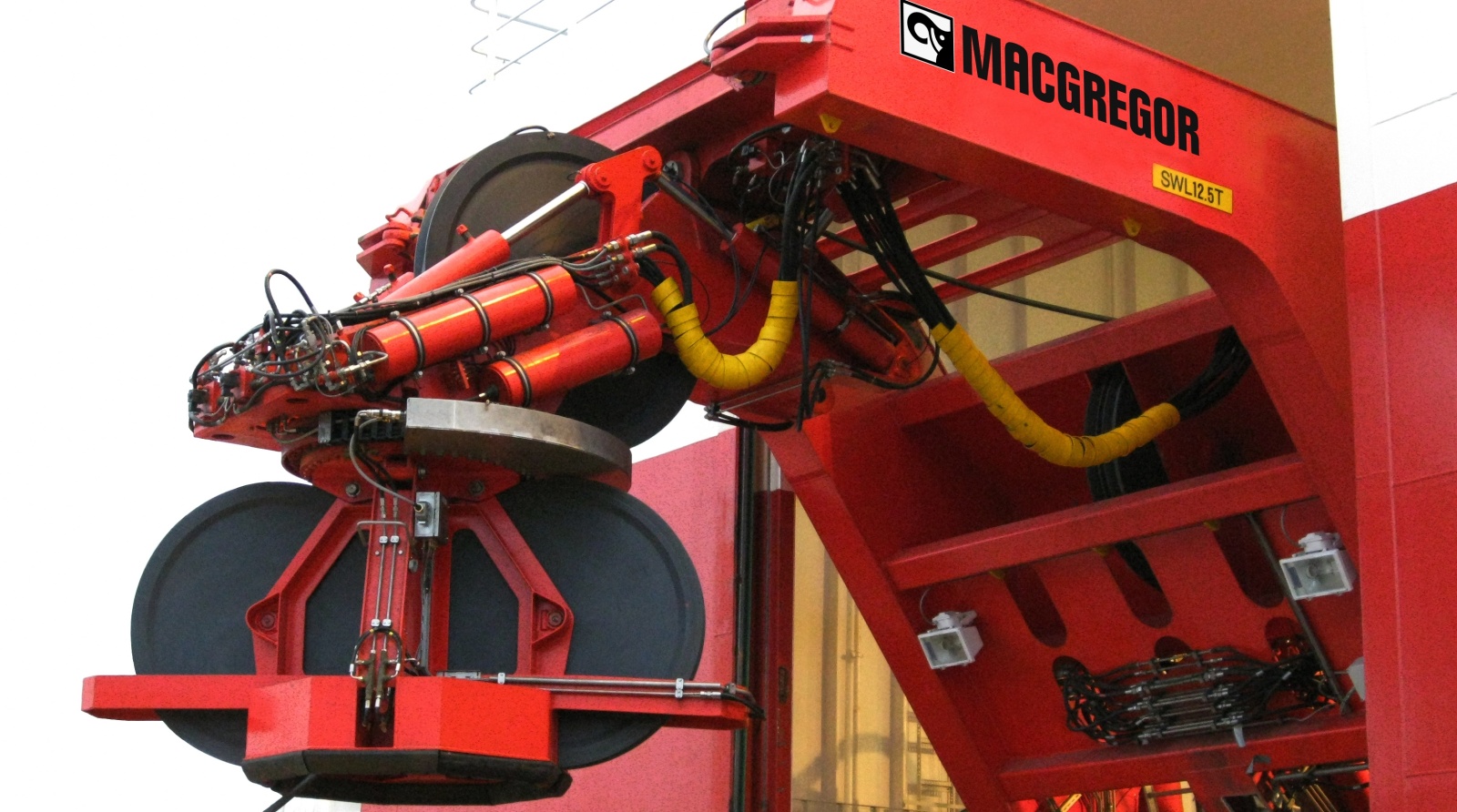 MacGregor's robust launch-and-recovery systems (LARS) enable the safe operation of heavy payloads in adverse weather conditions and high sea states.
Our overhead-mounted overside LARS use an extremely precise, hydraulic or electric active heave-compensated umbilical winch for the safe launch and recovery of various types of ROVs and other equipment.
LARS include a telescoping frame, winches, locks, hydraulic power unit (if needed) and a control system.
The extendible, telescoping snubber can reduce motions and allows for the locking and rotation of the load. The compact, overhead, telescoping design of the LARS ensures safety and offers considerable free work space in the ROV hangar and on deck.
Crew safety and comfort can be further enhanced by placing the side-hangar door tops below the LARS. This allows the hangar doors to be closed even when the ROV is deployed.
Read more from our brochure:
Offshore support vessels brochure