MacGregor multi deck handlers (MDH-42)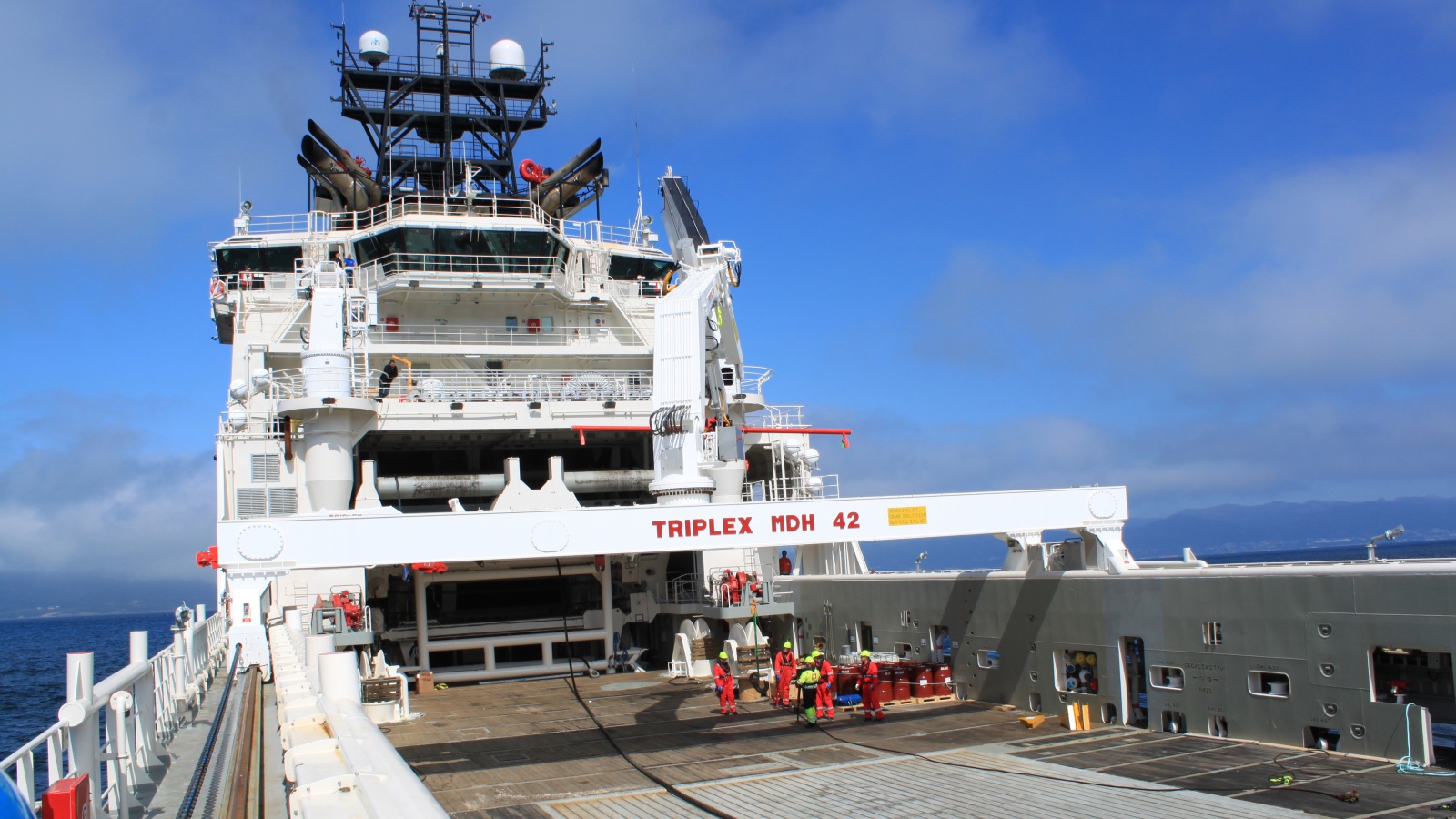 The MacGregor MDH-42 multi-deck handler is the ultimate equipment for large anchor handling vessels, increasing crew safety, operational capabilities and efficiencies.
With its large lifting and pulling capacity, the MDH is the perfect tool for crew to handle large anchors, buoys and chains on deck. The system covers the whole working deck and provides increased flexibility and efficiency for shipowners.
The MDH has also revolutionised the safety of crew at sea and contains several crane arms and multi-tools for performing all anchor handling operations in a safe way, including:
Controlled spin-out of wires by a dedicated wire-clam
Catching buoys by remote control from a safe distance
Catching the pennant wire by remote control from a safe distance
Designed for handling heavy loads, up to 42 tonnes and for undertaking robotic operations with the use of specially-designed AHTS tools:
Heavy-capacity lifting manipulator crane
Winch with a lifting capacity of 22 tonnes mounted inside the trolley
Cameras
Wire clamp
Training simulator
Rope tractioner