Shark jaws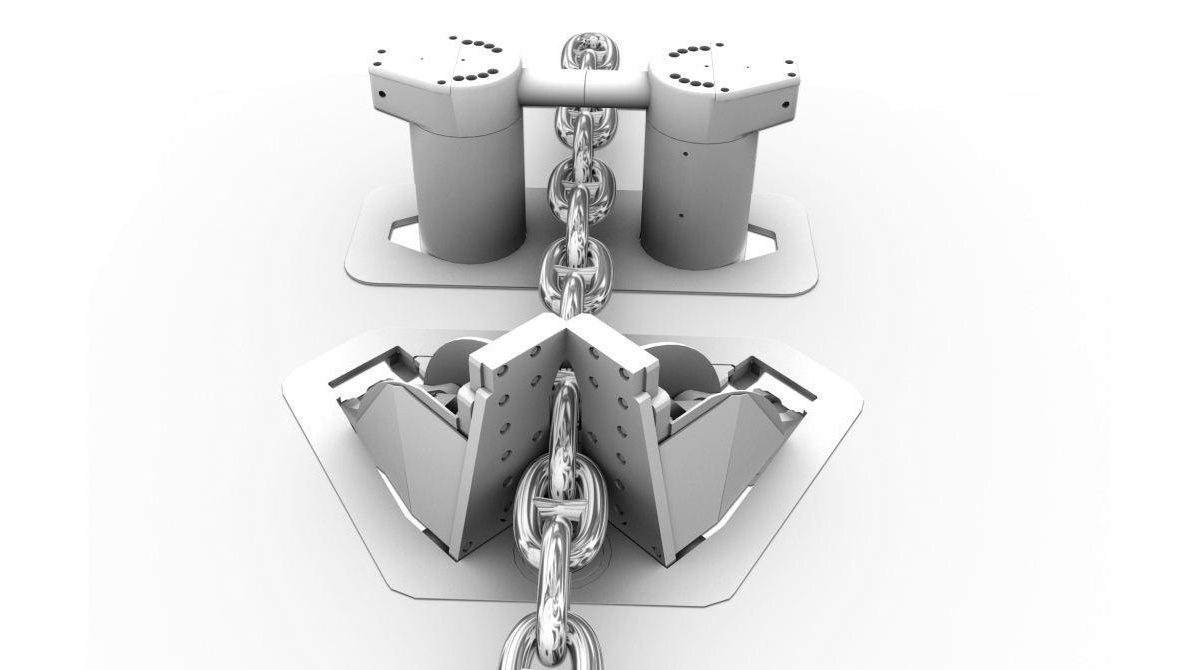 MacGregor shark jaws are designed according to Norwegian Maritime Directorate regulations (NMD 48), approved by Petrobras Shell, and are standard equipment for Maersk Supply Service and Edisson Choust Offshore. The MacGregor shark jaw is self-centering, so external centering devices are not necessary.
Key features:
Each jaw can be raised and locked independently
Type-approved by ABS and DNV
Both wire and chain can be locked in the same jaws
Double security, link joints extend over 180 degrees, hydraulic cylinders maintain pressure
MacGregor shark jaws have a unique quick release system.
'Jaws in position' safety system
Emergency release: less than two seconds
Large catch and grip area
When open (not in use), the 'jaws' lie level with deck
Jaw inserts ensure flexible dimensions
No external cover is needed
MacGregor shark jaws have no extra locking devices.
Optional extras:
Load measurement system
Arctic models
Wire spool block ( SB -100)
Shark jaw models:
H-100-HD SWL 100 tonnes max 3 " Chain
H-200-HD SWL 200 tonnes max 3 " Chain
H-200-HD SWL 200 tonnes max 3 " Chain
H-360 SWL 360 tonnes max 4 1/2" Chain
H-550 SWL 550 tonnes max 8 1/2" Chain
H-700 SWL 700 tonnes max 8 1/2" Chain