Offloading system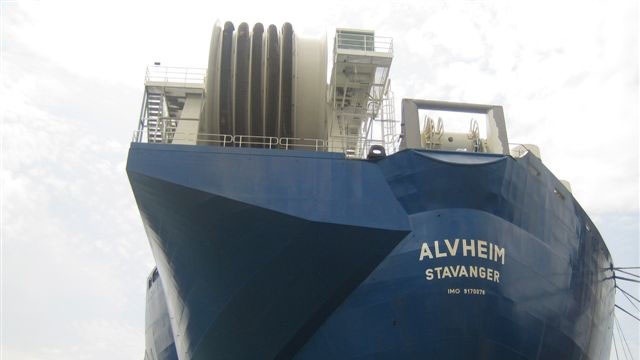 An offloading system performs the critical role of ensuring the safe and efficient discharge of oil from an offshore production or storage unit to a shuttle tanker. MacGregor offloading systems are specifically designed for this task and consist of two integrated units.
The hose-handling system
This system comprises various components that store and handle the hose during offloading. The hose can be stored on a reel on deck, or on a chute along the deck. Simple systems have the hose floating in the sea between operations.
The hawser-handling system
This system is a mooring system that maintains the tandem-moored vessel at a safe distance during loading operations. The hawser is attached to a releasable hawser-handling winch, which combines mooring, handling, storage and emergency release functions into a single unit. After the offloading operation has been completed, the releasable hawser-handling winch is used for storing the hawser complete with thimbles, chafing chain, messenger line and forerunner line.
To maintain the highest levels of safety, all operations are carried out without any manual-handling of the shackles and hawsers.
Read more from our brochure:
MacGregor loading systems brochure