In line mooring tensioner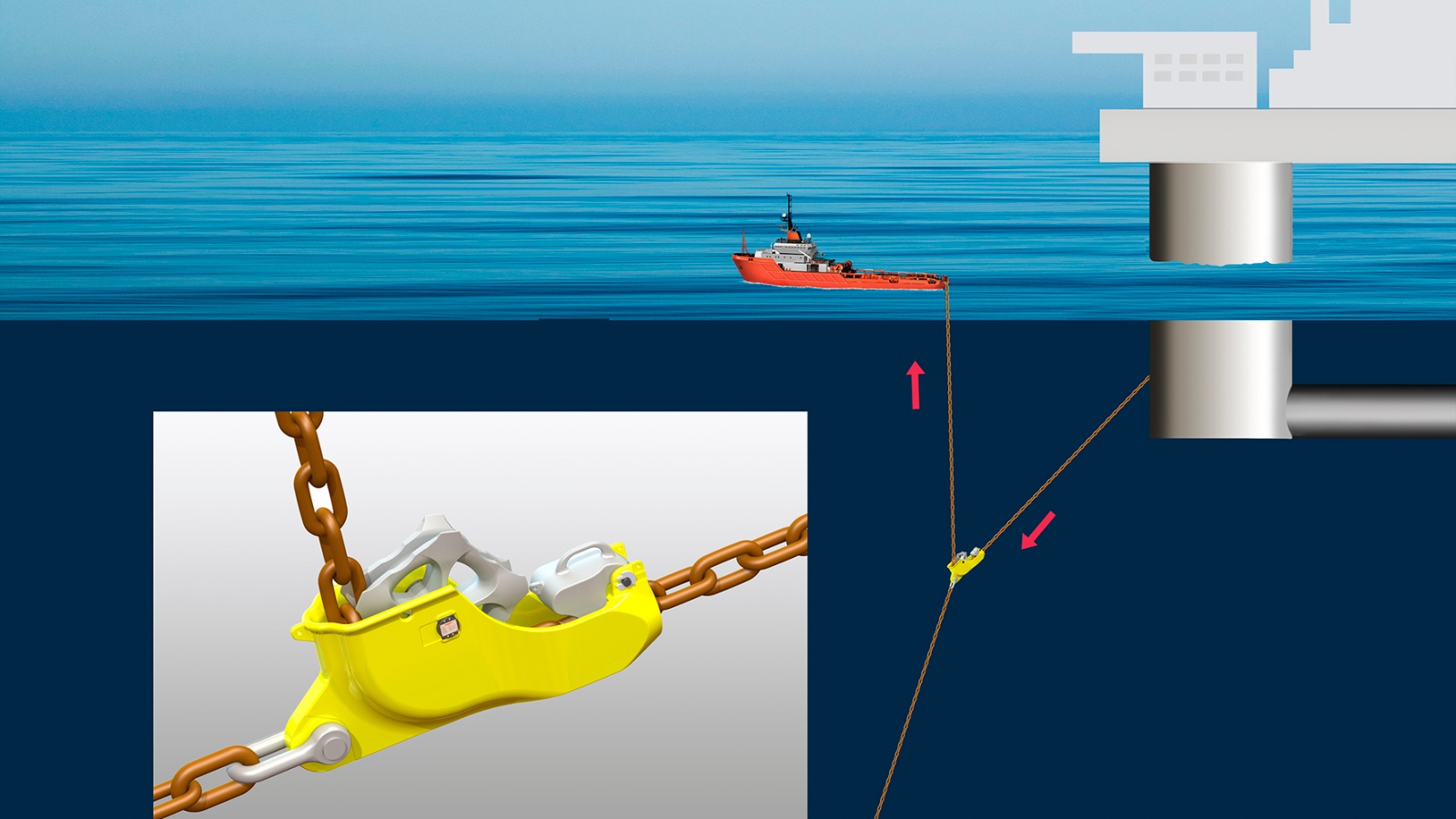 The In line mooring tensioner (ILMT) is designed to offer an efficient and cost-effective solution for subsea tensioning of a mooring line. They are an innovative alternative to mooring winches installed on the floater, developed jointly by MacGregor and Flintstone Technology.
Function
The In line mooring tensioner provides means to adjust the tension of the individual mooring lines of a floating platform.
Tension is applied from a surface installation vessel typically around a five-pocket chain wheel.
A chain stopper mechanism locks the mooring line at a particular tension once it is achieved.
Applications

In line mooring tensioner can be used for a variety of mooring line types and styles.
Benefits
Cost-effective
Frees up deck space
Eliminates the need for chain lockers and on-deck chain handling
Can be positioned as required in the mooring line
Key features and specifications
Can be designed for most chain sizes
Chain stopper locks on every second link