Pull-through connector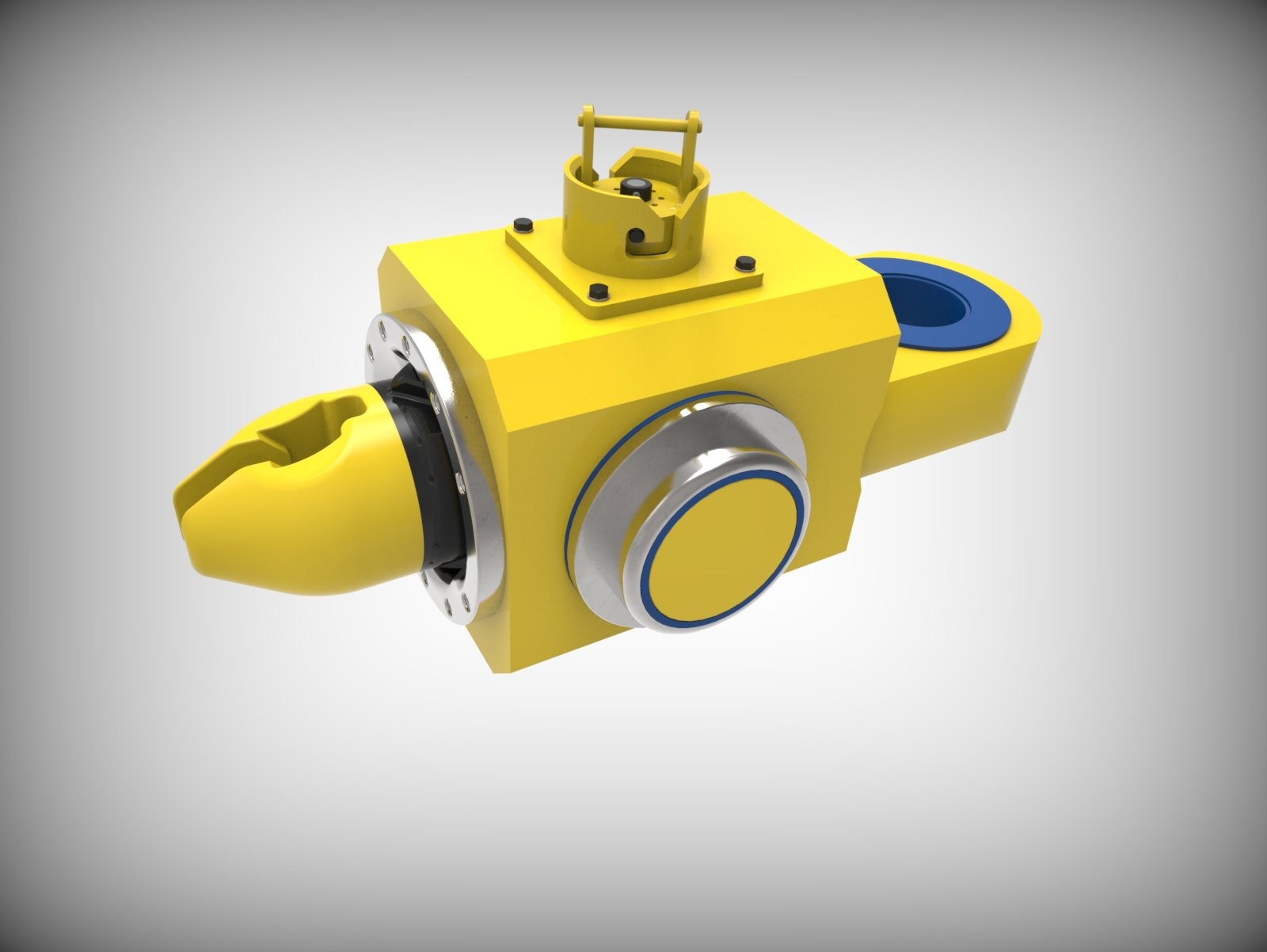 We focus on systems that will deliver benefits throughout their lifecycle. For mooring systems, we are able to substantially reduce both the capital expenditure and the ongoing running costs of a product through the introduction of key innovations. This includes the practical, cost-effective pull-through connector.
The pull-through connector system enables the connection and disconnection of mooring lines at the turret. It was developed in response to operators needing to be able to disconnect mooring lines without the ship also needing to be disconnected from the buoy turret assembly.
The increasing failure rate of mooring lines means that projects expect to have to change these lines during a project's life. Therefore a simple system that enables the disconnection of the line, laydown and reconnection of a new line, offered by the pull-through- connector, is extremely cost beneficial. Historically, either a connecting link or ball- and taper-type connectors were used, but these are extremely difficult to disconnect once in service.
The system was fully qualified in 2013 and the first deliveries were made in 2014.
Applications
The pull-through connector can be used on all turret-based mooring systems (wire, polyester or chain top section).
Benefits
Robust, simple load path connector, which enables the simple connection and disconnection of mooring lines at the turret
Dual axis rotation to eliminate out-of-plane bending
ROV operable – no divers required
Simple load path with high-fatigue resistance
No corrosion packs required
Mooring line can be disconnected using a pull-in line and temporary sheave to allow the simple and efficient change of a mooring line
Features
Forged alloy steel construction
Self-aligning, no need for rigging, uses temporary sheave installed by ROV
Simple trunnion mounting in lugs
Eliminates need for uni-joint
Can be designed for any mooring line load requirement
Read more from our brochure:
MacGregor offshore mooring systems brochure
Solutions for Floating Production Units brochure