Floating terminals for water taxis or water buses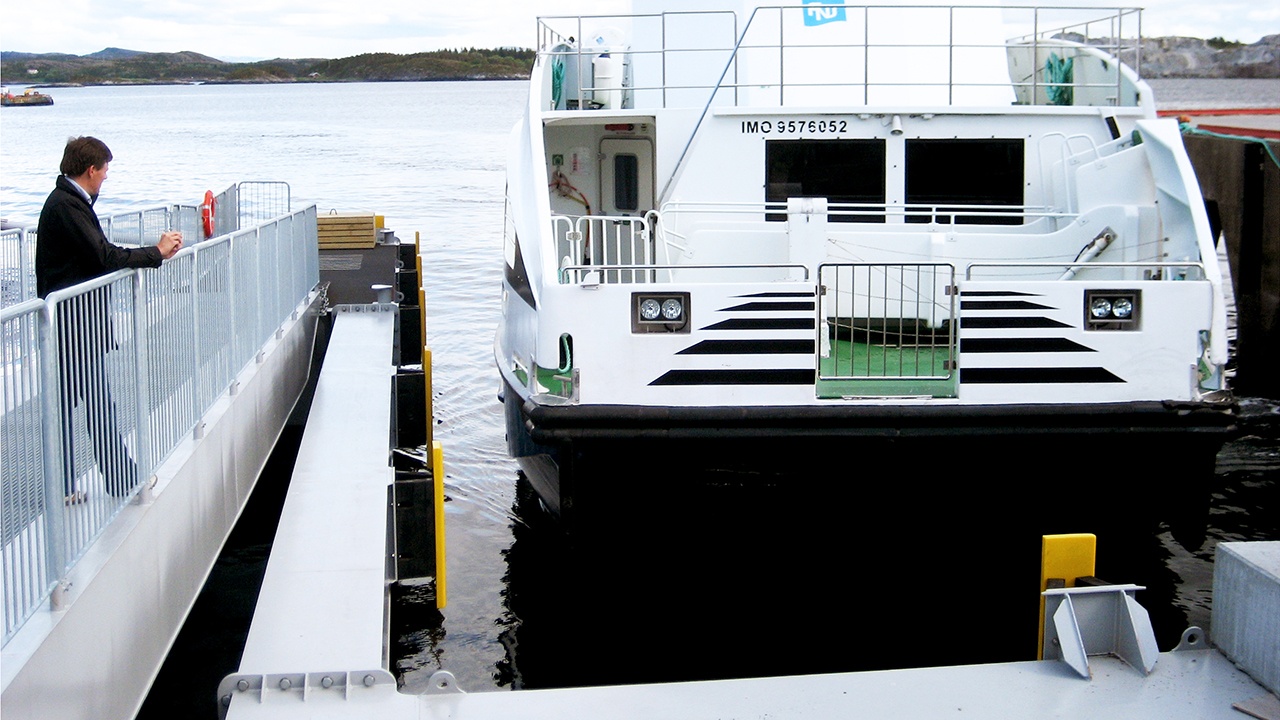 MacGregor floating terminals for water taxis and water buses are ideal for coastal shuttle services, providing smooth and safe access for passengers and provisions. They are built and installed in full compliance with guidelines for senior citizens and for passengers with impaired mobility.
Our customised turnkey systems usually comprise a pontoon and shore walkway. The design is optimised to ensure safe and easy passage for all passengers, regardless of tidal conditions and without passengers having to negotiate steps.
Walkways are either made from grating or plating covered with a slip-resistant material. As an option, under-floor heating of the surface can be fitted to remove snow and ice, should conditions call for it.
Terminals can also be designed to accommodate ferries mooring overnight, therefore making them ideal for remote locations.
Even though an island may not have a port initially, by installing a floating terminal it is possible to benefit from a port interface without needing any other infrastructure or investment.
Read more from our brochure:
RoRo port and terminal solutions
Read about our cloud-based voyage and port optimising solution:
RoRo port and terminal solutions brochure
Services for floating terminals for water taxis
Related shiptypes
Other port and terminal equipment