Shore ramps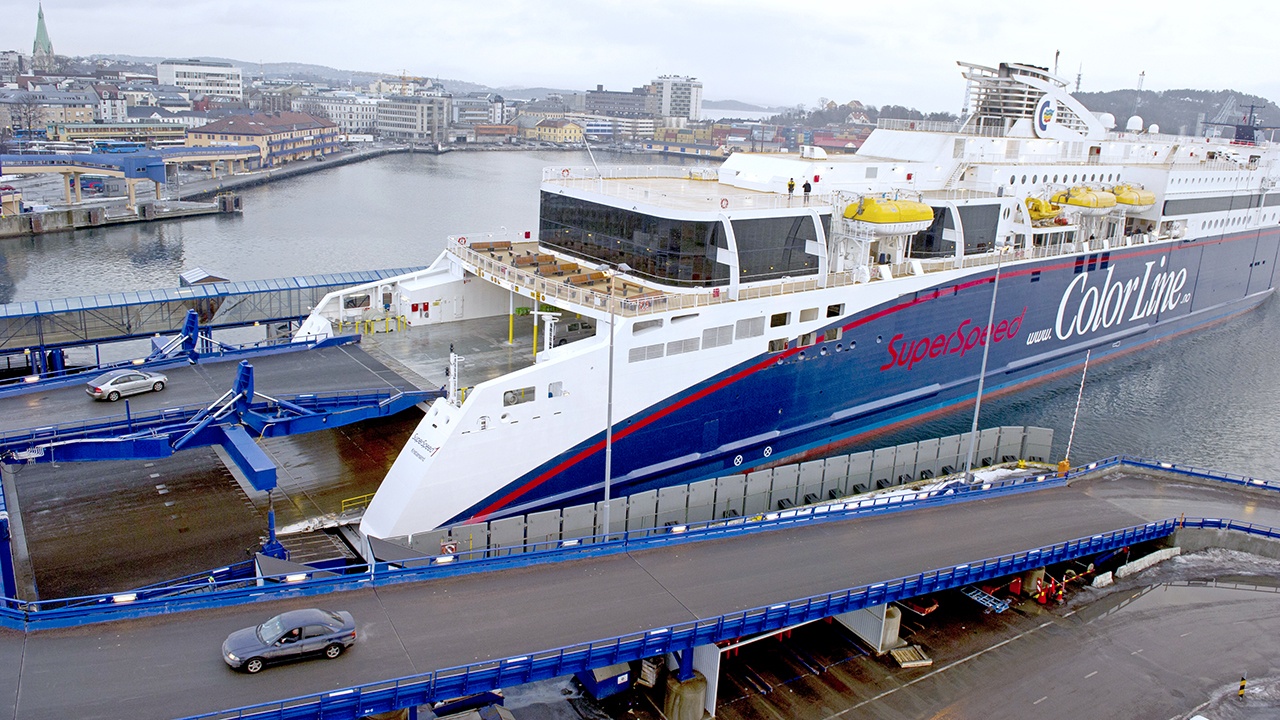 Photo: Color Line/Anders Martinsen
We can offer you a wide variety of integrated cargo flow solutions, including tailor-made linkspans and shore ramps, which ensure optimum traffic flow and high flexibility at the quay interface. This delivers an efficient operation and reduces the time a vessel spends in port.

MacGregor linkspans are custom-made and specifically designed for the site. Depending on the ship's characteristics, cargo types, loadings and logistical factors, the linkspan can be designed for single-tier or multi-tier loading. Multi-tier loading enables the fastest turnaround times in port, increasing the frequency of sailings and the number of departures.
A variety of shore ramps – permanent, mobile or floating – provide direct or indirect access to all RoRo cargo decks. All designs offer smooth cargo flow independent of tidal variations.
Linkspan and shore ramp types:
Permanent linkspans
Mobile linkspans
Floating linkspans
For loading/unloading in levels:
Single-tier loading
Double-tier loading
Multi-tier loading
Read more from our brochure:
RoRo port and terminal solutions
Read about our cloud-based voyage and port optimising solution:
RoRo port and terminal solutions brochure
Related shiptypes
Other port and terminal equipment