Side ramp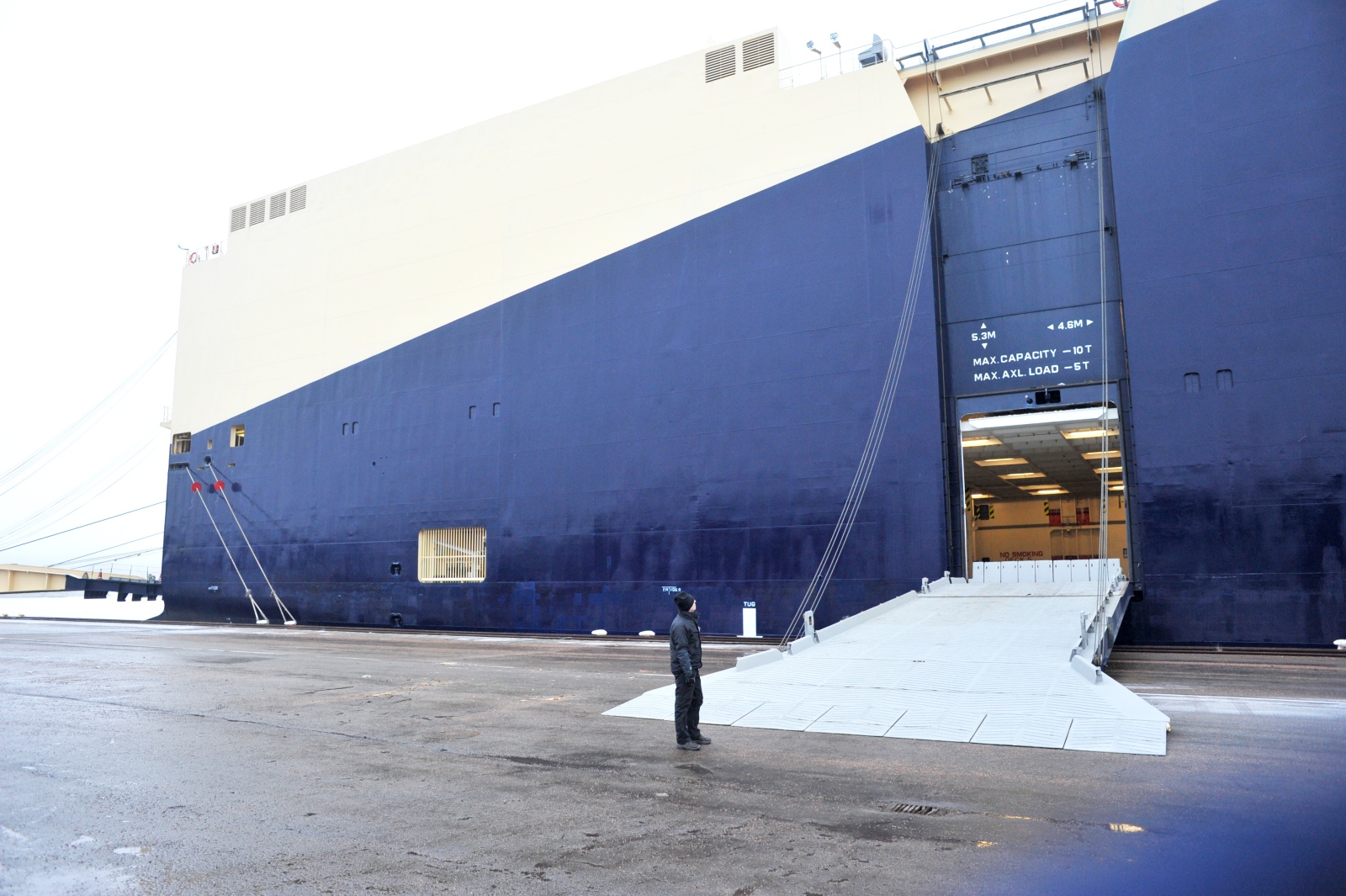 A MacGregor side ramp considerably increases a vessel's loading and discharging capacity, especially where several deck levels are incorporated higher up in the vessel. This significantly improves efficiency and reduces time in port.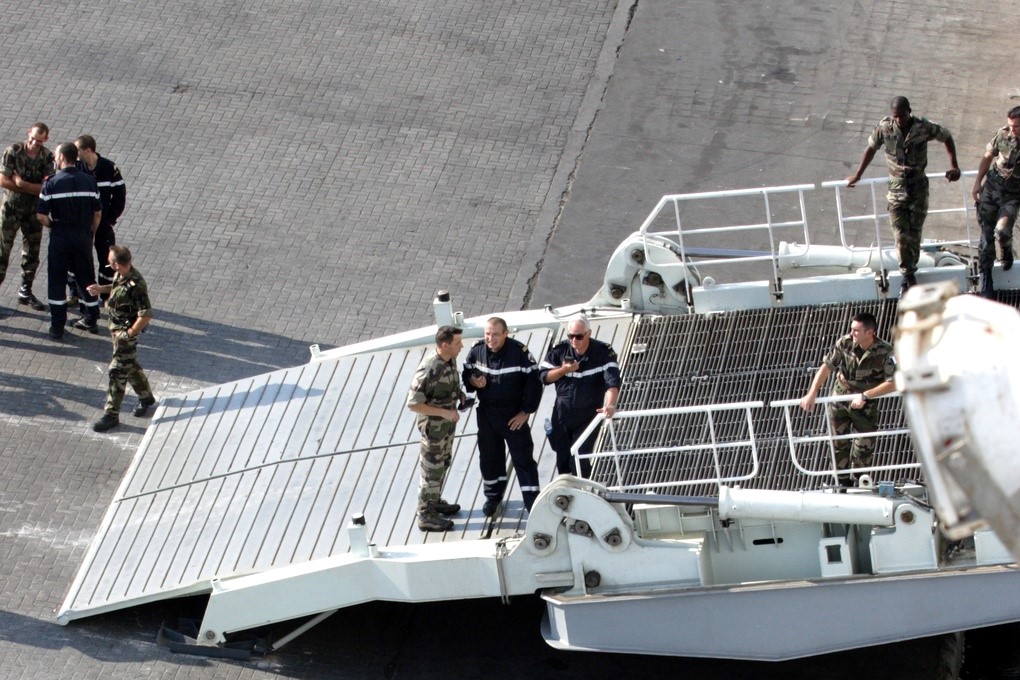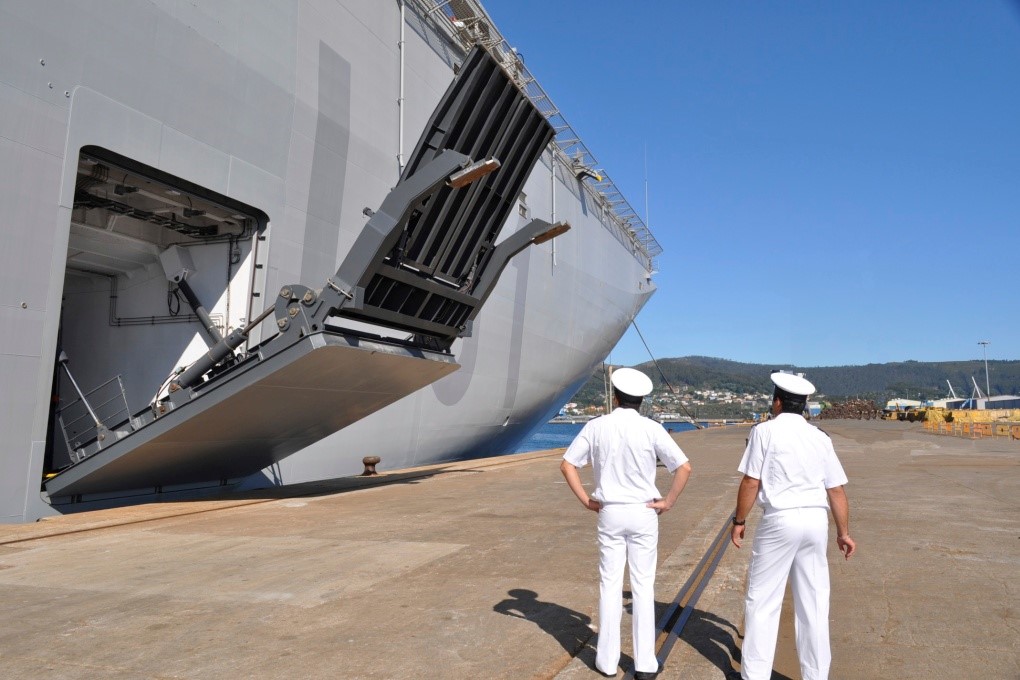 Car carriers typically have a stern and side ramp for dual loading several thousand vehicles. The side ramps are very long to cater for tidal height variations during loading and discharge operations. MacGregor side ramps are tailored to suit various shiptypes and can be supplied as hoistable between two or three deck levels. They double-up to form a weathertight door when raised in a closed position.
Options
Hydraulically-operated and secured ensuring watertightness in the closed position. Hydraulically-operated cleats at the top and side of the side opening secures the ramp in a closed position.
Electrically-operated ramps have winches with power feedback systems that replace the hydraulic winches. Actuators replace the operating cylinders.
Fixed wheel kerbs, handrails and anti-skid systems.
Read more from our brochures:
Shortsea RoRo vessels
RoRo conversions
Logistics solutions for naval vessels
Electrically driven RoRo
Shortsea RoRo vessels brochure