Shipboard cranes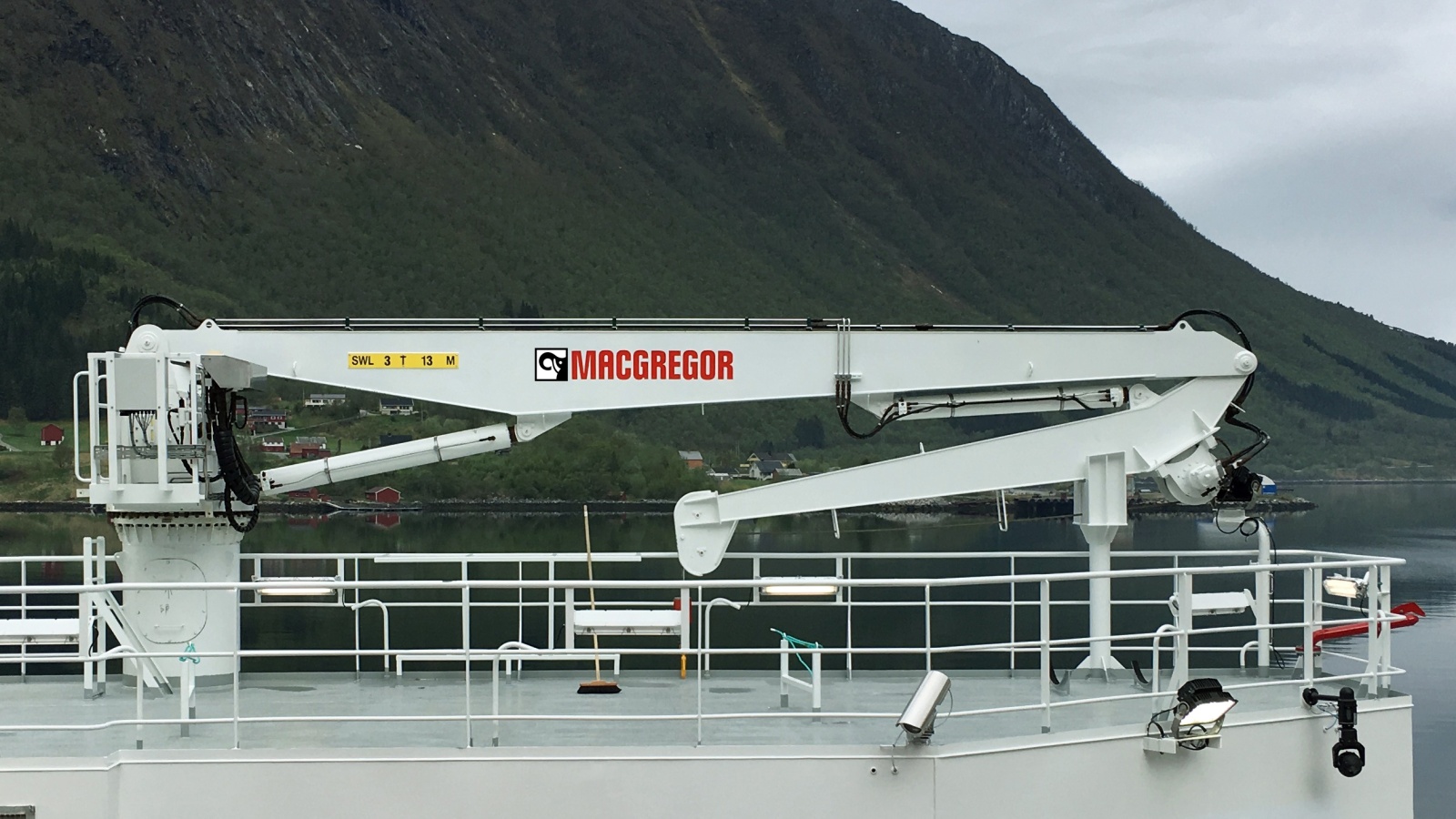 Compact design, reliable performance
MacGregor shipboard cranes ensure safe, accurate lifts on board ships and offshore installations, and port-based cargo handling operations.
Cranes can be customised and delivered to meet customer-specific safe working load requirements, with various slew bearing dimensions and pedestal heights. These tailored cranes accommodate operational needs and industry regulations.
Specially-designed offshore cranes can be delivered with an operator cabin and various functions integrated within the control system, such as active heave-compensation and auto-tensioning.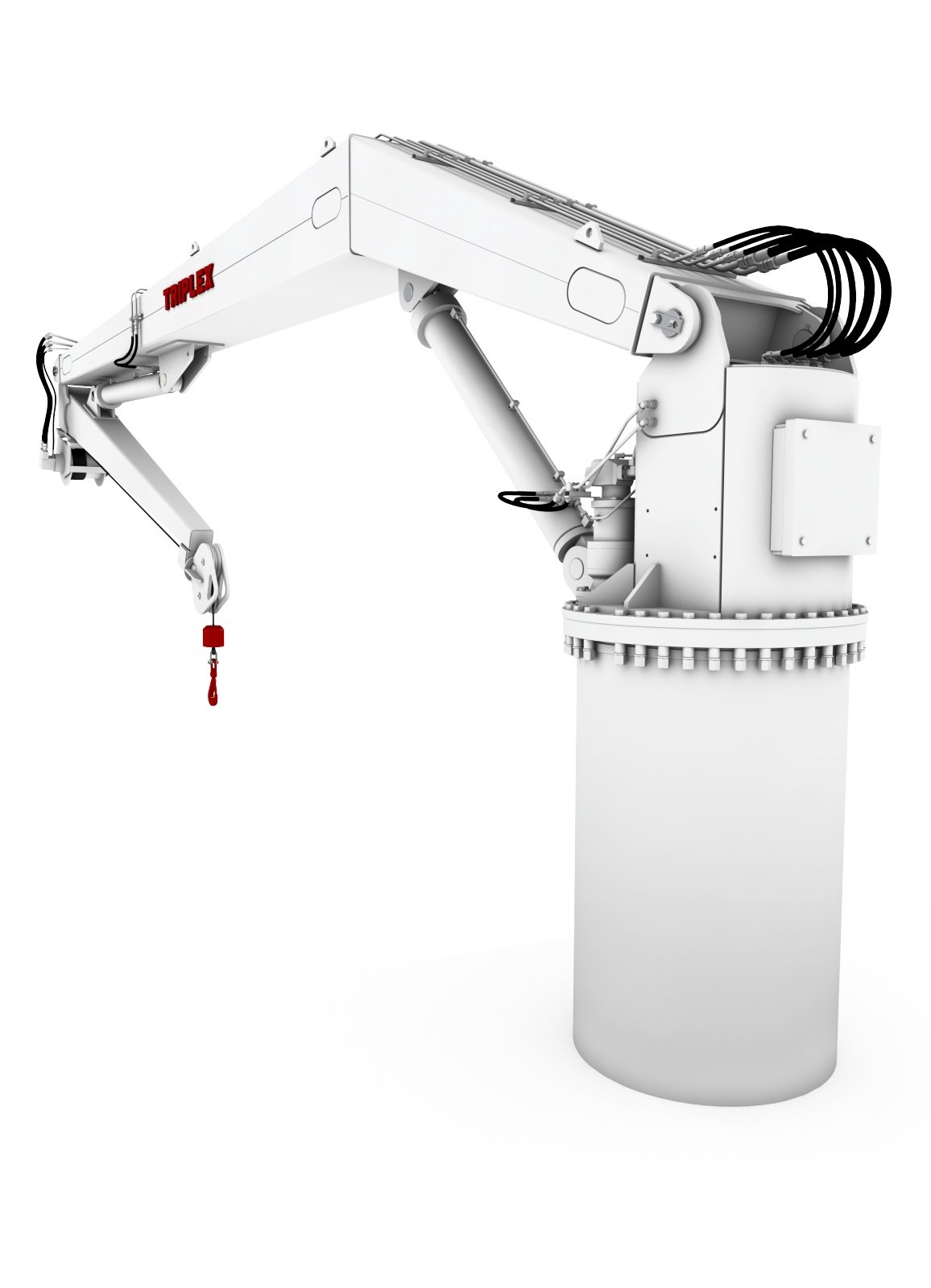 To meet customer and all major class requirements, offshore-rated and merchant marine crane models are fitted with all the necessary and optional safety functions such as length and tension-monitoring, MOPS and AOPS.
Cranes are available with different boom options:
Fixed boom
Knuckle boom
Telescopic boom
Telescopic knuckle boom
Double telescopic boom
Advantages:
All cylinder piston rods, pins and high-pressure pipes are corrosion-resistant, with a stainless-steel option
Cranes are delivered shot-blasted, metal-coated, primed and epoxy painted
They can turn through 360 degrees
Cranes can be delivered with both working radius (reach) and foundation designed to suit each individual vessel's needs
All have a powerful slewing system with automatic brake
Cranes can be controlled from the platform or can be controlled remotely via a cable or radio remote
They have a long service life with minimal maintenance requirements
A rugged construction withstands the toughest conditions
Extra-thick securing links ensure crane stability and allow for a higher slewing torque
An electro-hydraulic power pack can be installed inside the foundation column
Cranes are designed to carry maximum load, even when fully extended.
Read more from our brochures: