RAM-type steering gear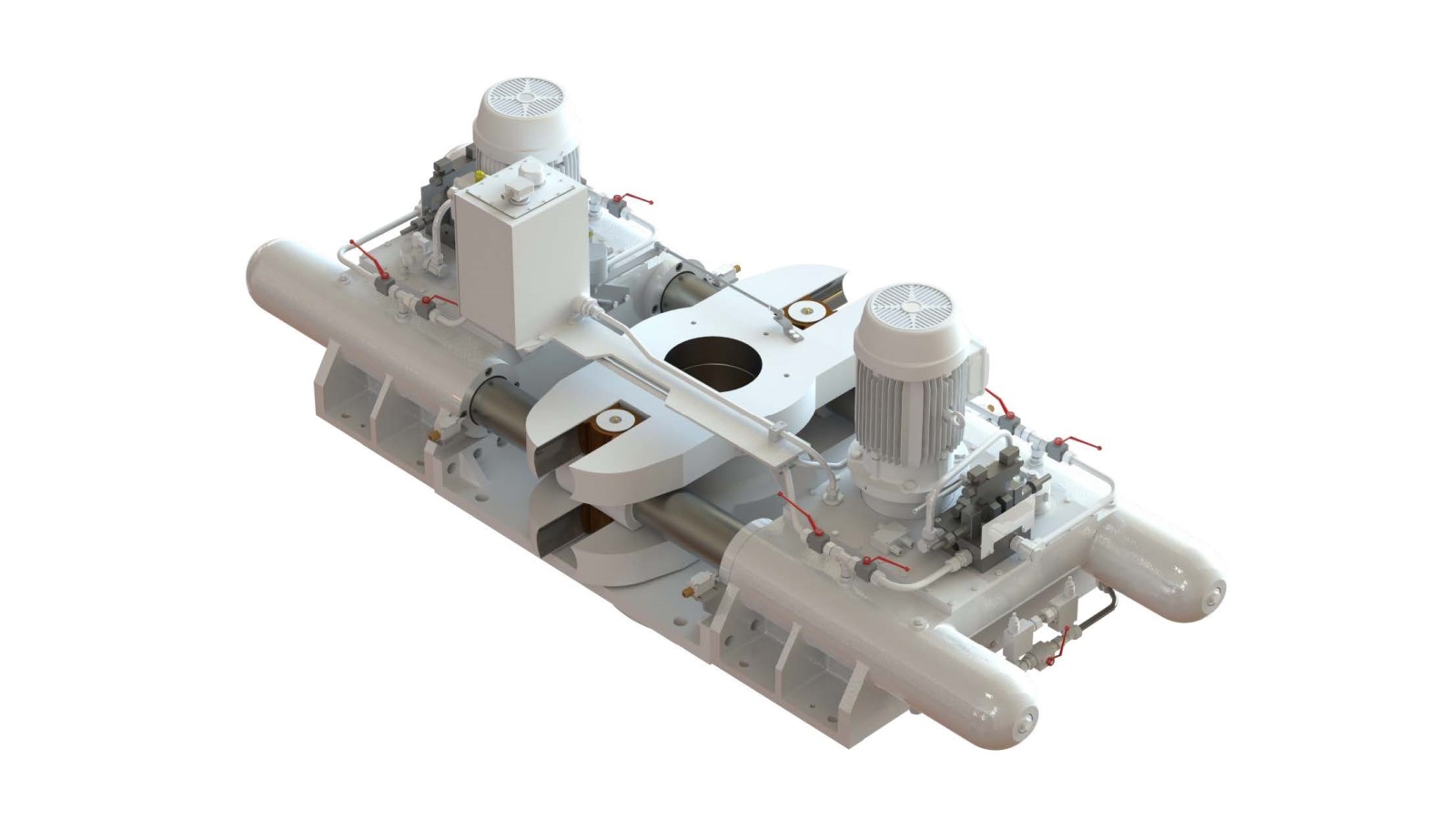 The Hatlapa RAM-type steering gear 'Poseidon' is well known and established worldwide. It has a reputation for high quality and durability.
Poseidon's small, compact design includes the drive unit piping and rudder carrier. Therefore installation on board is quicker, more cost-effective and space-saving. It also has built-in redundancy, so that vessel can still be operated safely in an emergency.
Our steering gear meets all classification requirements and is suitable for vessels from around 5,000 dwt to the largest vessels in existence. It offers rudder angles of 2 x 45°.
Read more from our datasheets:
RAM-type steering gear datasheet - Poseidon
RAM-type steering gear datasheet - Poseidon ST
RAM-type steering gear datasheet - Poseidon
Services for RAM-type steering gear