So much potential, let's not waste it
10 Oct 2017
Reading time

calculated text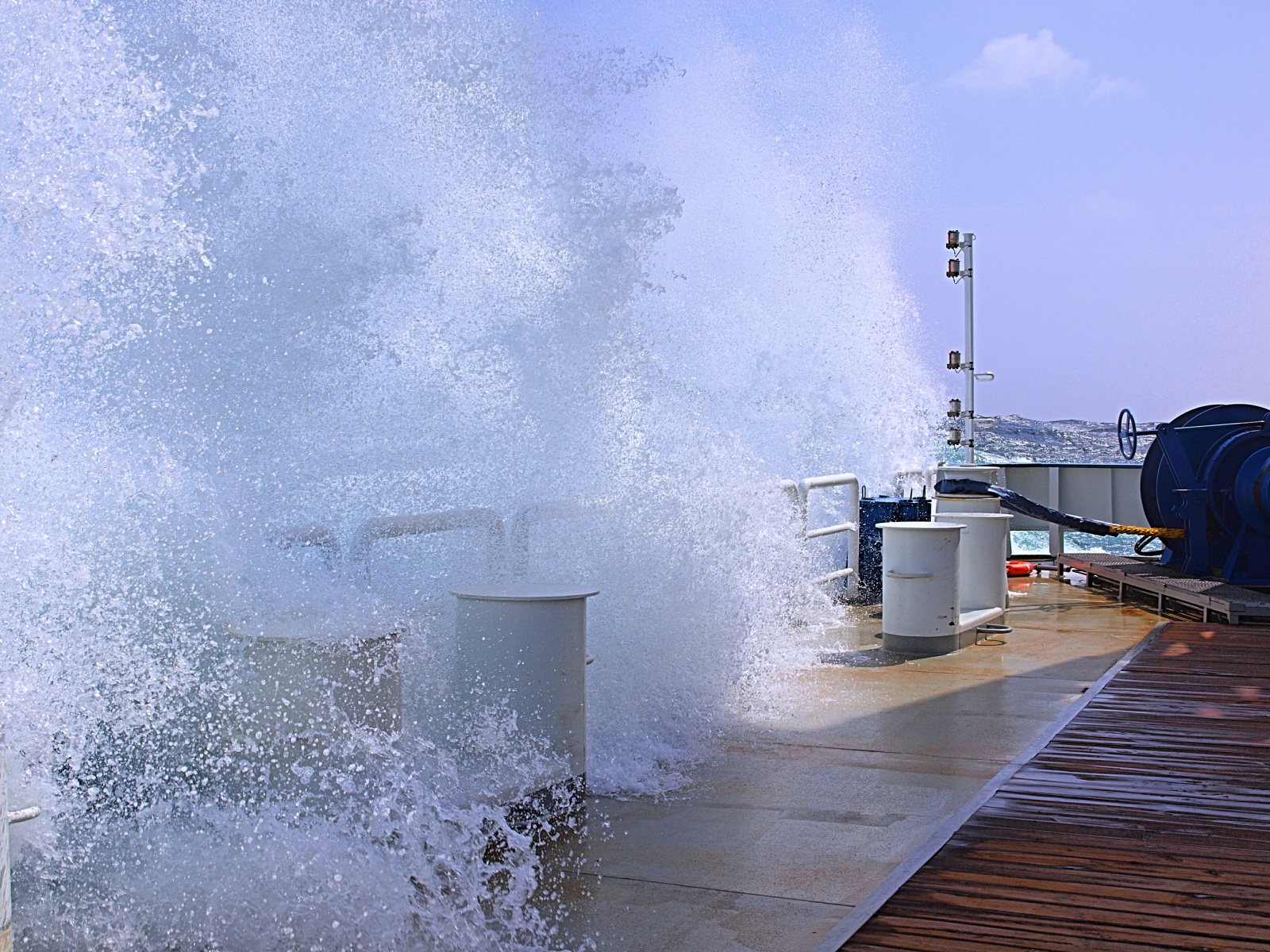 Waste will be our downfall; MacGregor is committed to tackling the issue, but true industry transformation can only be achieved if stakeholders act collaboratively, explains Marcus Ejdersten, responsible for Strategic Marketing at MacGregor.
The offshore and marine industries are at the beginning of a new era; an era where these industries have started to reshape and transform into something that MacGregor believes will eventually lead to safer, more efficient and more sustainable operations. Currently, we are witnessing overcapacity and historically low investment activity in almost all vessel types and equipment. Over the next few years, we believe it will be the survival of the fittest. Waste drags down competitiveness and the appeal of our industries. It is evident in all sectors; manifesting itself in the form of inefficiencies, loss and damage of cargo, dangerous working conditions for the crew, and in extreme cases, even the unnecessary loss of human lives. None of us working within these industries should be happy about this. Collectively we have huge potential to improve.
We are not alone in our thinking. We constantly see references to energy- saving, efficiency-driven initiatives and witness an increasing number of new players, partnerships and digital alliances entering the industry. Cooperation and co-creation are evident, enabled by new means of communication and working more closely together to look into and influence whole industry networks.
We know that it is necessary to improve, but this is dependent on deeper collaboration and many interlinked factors.We know we cannot eliminate all waste because we cannot eliminate all the factors that combine to produce it, but together we can create considerable change.
The size of our waste problem is considerable
Today's marine and offshore industries are built on decades of experience but, in part, also on far-reaching outdated processes and solutions.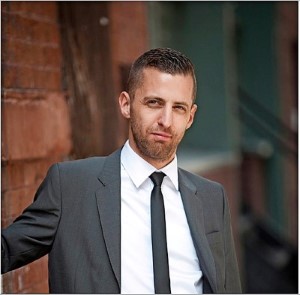 We understand that crude oil prices, oversupply in the market, extreme peaks and troughs in the freight sector and a general attitude of 'shorttermism' is putting the offshore and marine industries under enormous pressure. This is, however, not a reason to passively wait for an upward trend in the market. Industries have to become robust enough to withstand normal market fluctuations, but also radically rethought and recreated to become sustainable.
MacGregor's own research in the container shipping segment estimates that waste in under-performing cargo stowage systems, vessel deployment practices and utilisation-related processes amounts to about EUR 2-digit billion waste annually. This research prompted MacGregor to look more closely at maximising utilisation rates through a number of solutions included in its MacGregor PlusPartner concept.
Analysis conducted by the Boston Consulting Group (BCG) provides a classic example of unnecessary industry waste. BCG says that it costs up to USD20 billion annually to move empty shipping containers and generates up to 19 million tonnes of carbon dioxide globally. BCG has developed a web-based marketplace called xChange to up to USD20 billion annually to move empty shipping containers and generates up to 19 million tonnes of carbon dioxide globally. BCG has developed a web-based marketplace called xChange to increase the number of container exchanges and reduce the movement of empty containers by up to 30 percent. The system is being tested by 20 leading container carriers and leasing companies.
Operators need spare parts, but the outlay for these spares is considerable particularly given that they mostly 'sit on a shelf '. Recently in the UK, the Efficiency Task Force set up a trial spare parts sharing scheme. In the pilot project, ve competing oil and gas companies combined their 200,000-strong existing spare parts inventory into a common database to share them online.
Waste in underperforming cargo stowage systems, vessel deployment practices and utilisation related processes amounts to about EUR 2-digit billion annually.
Risky decision-making
Safety has to be a priority on this wave of industry change. Traditional bastions of safety in our industry include classification societies, regulatory bodies and Port State Control. P&I clubs and insurers also contribute greatly towards risk management. Together they uphold safety standards, but it is risky decision-making that o en jeopardises safety.
A 2016 P&I claims analysis report from the Swedish Club highlights that the majority of incidents that result in insurance claims relate to 'soft factors'. Amongst others, they include a lack of training and experience, unnecessary risk-taking, a lack of belief in safety and generic company procedures that are not suitable for the vessel's trade and operation.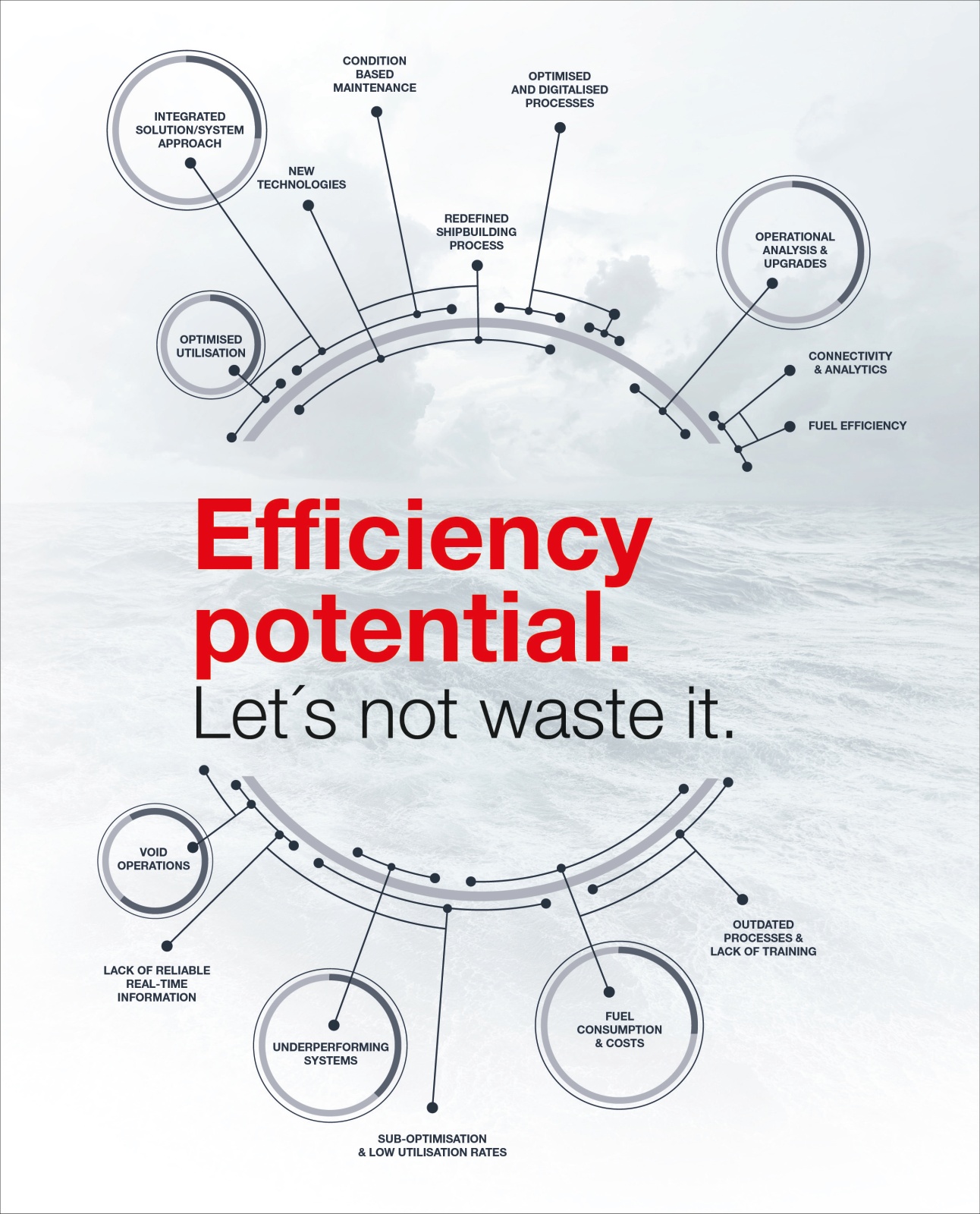 At the end of 2015, Helm Operations published a report on workboat and o – shore support vessel (OSV) safety. It found that around 50 percent of crews working on OSVs are willing to compromise safety rather than say "no" to clients or senior management, while nearly 80 percent believe commercial pressures could in the safety of their working practices.
Economic pressures are evident in Allianz's 2016 Safety and Shipping Review. Its report states: "While the long-term downward trend in shipping losses is encouraging, the continuing weak global economy, depressed commodity prices and an excess of ships are pressurising costs and raising safety concerns. Machinery damage (36 percent) is already the most common cause of shipping incidents and preventative measures are often one of the first shipboard expenses to suffer. Allianz has observed an increase in frequency losses over the past 12 months, which, for some classes, can likely be attributed to some extent to the economic environment.
"It's critical that economic pressures do not allow a 'put it o until later' safety mentality to develop. Some shipowners are already stretching maintenance to the longest possible intervals, while others are considering laying-up vessels or are already doing so."
The report goes on to note that Arctic casualties have increased significantly, up 29 percent year-on-year and the highest in a decade. Machinery damage/failure was the cause of 65 percent of incidents, driven by the harsh environment. Allianz hopes that the International Maritime Organisation's (IMO) mandatory Polar Code, expected to enter force in 2017, will help ensure more responsible shipping in Arctic and Antarctic waters.
Regulation-driven safety advances
In addition to the Polar Code, the IMO has amended the Safety of Life at Sea Convention (SOLAS) to require that a container must have a verified weight before being loaded. There are no exceptions to this rule and no estimates are permitted. It became legally effective on 1st July 2016.
This is good news for safety in the industry as incorrectly distributed loads have caused not only the loss of cargo but in some cases the loss of a vessel. In addition, our increase in knowledge relating to a cargo's weight profile opens up the possibility to further optimise vessel utilisation and planning, and new digital services.
Hope on the horizon
We must look to the future. Worldwide megatrends – growing populations and their demand for energy and urbanisation – are in favour of our industries.
Digitalisation, along with connectivity and the exponential increase in data availability, will offer us real-time information, which was previously unavailable or took too long to gather. These new capabilities offer close to endless opportunities to further improve and develop products and services.
An industry-leading role
MacGregor has set its vision on shaping the offshore and marine industries. For decades, we have upheld the highest quality standards, strived to improve efficiency, safety and environmental protection, and have reinvested in the industry to develop game-changing innovations.
MacGregor sees that operational analysis is the real beginning of any product or service. It is essential to know what the system is set out to achieve.
We see a lot of potential, so let us co-create a safer, more efficient and more sustainable future
- Marcus Ejdersten
A whole ship approach
Increased competition and even tougher market conditions dictate that it is essential to look at the performance of all vessel systems. Shipowners make a considerable investment when buying a vessel. These investments should not be idle, or sail half full. This is not only wasteful but unsustainable.
Every ship type can benefit from a holistic approach to system design and a greater understanding of the wider industry ecosystem. Early involvement ensures that the systems we deliver will perform most effectively. When all parts of a cargo system are considered as one entity, services such as MacGregor's PlusPartner concept are able to maximise functionality and the lifetime profitability of a vessel.
Additionally, MacGregor PlusPartner includes strategic data analysis to investigate potential earning simulations of different vessel concepts; a vessel's efficient entry into service; process compatibility; value verifications; and system upgrades when operational requirements change.
Particularly relevant to existing under-performing vessels is a MacGregor PlusPartner Cargo Boost for container ships. These can deliver significant payload efficiency improvements. If you are not sure how your vessel is performing, MacGregor's new computer analysis, available through its Productivity Care services, gives you a visual window into your vessel's real-time performance, identifying underperforming areas and generating improvement counter-measures.
Back to basics
You do not have to look far to see innovations that are capable of re-shaping our markets, influencing customer choice and offering companies ways to improve their competitive advantage. However, in some instances we are talking about really basic elements; a lack of training, failure to follow guidelines or maintain equipment. These practices jeopardise lives and livelihoods. Could they be prevented? Could we get to the root-cause and perhaps design-out a proportion of these risks? We think we can.
More than half of the world's oceangoing vessels have MacGregor equipment on board. These vessels can remain in service for even 25 years, delivering valuable operational knowledge that should directly influence the next generation of vessels. Each generation of equipment should benefit from the last; each generation should be less wasteful.
We maximise a product's useful life through service agreements, regular maintenance, the timely replacement of wear-parts, and upgrades when appropriate and finally working with owners to start the cycle again.
Communication is key
As communication technology has improved and our world has become increasingly digitalised, so has our ability to design-in condition monitoring. The strategic acquisition of Interschalt Maritime Systems earlier this year further strengthened these capabilities within our organisation as a whole.
Sensors can detect when equipment is failing, so unplanned downtime could become a historic occurrence. Data analysis can indicate if a system's performance could be improved. However, it is important to note that you can have condition-monitoring equipment on board an unsafe vessel. The crucial element is that the vessel must be operated in an environment where a culture of maintenance and safety exist.
Changing a culture
Safety is part of MacGregor's culture and as an organisation, we promote the idea that being safe is brave. We know that some waste reduction does not require huge advances, but it does need something that is much harder to change; an industry culture. This is made harder in part, because reducing waste does not deliver commercial advantages to all stakeholders, however, if we do not directly change now, and the market will ultimately demand it, we will not have a say in our collective future.
If the industry becomes so marginalised that high-end players can no longer innovate or set industry standards, where will development and progress come from? If the industry ends up essentially equipping itself with cheap copies of existing products, will there be any incentive for development or any money to fund it?
We have what it takes
As an industry we have the ideas, we have the operational know-how and experience, we have the technology, we have the experts, we just need to collaborate and make better use of them. For our part, we will continue to deliver pioneering solutions to every sector and design-in efficiencies and build-out risks. But further to this, MacGregor is asking to open up a dialogue with all major stakeholders to create a platform for an open-minded, cooperative industry drive for sustainability.
We do not have the roadmap for this change, but we have a mindset that is ready for it. We will be in attendance at SMM in Hamburg, Germany from 6th to 9th September. Come and meet us to discuss any of our ideas further. We see a lot of potential, so let us co-create a safer, more efficient and more sustainable future.