Fishing fleets gain from expanded expertise
22 Aug 2018
Reading time

calculated text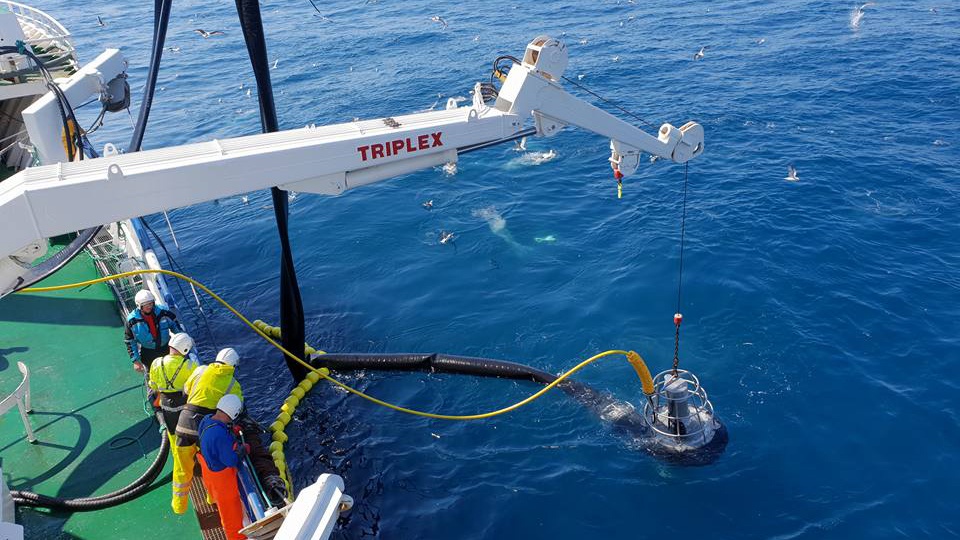 MacGregor's Triplex brand, dedicated to serving customers in the fisheries and research vessel sectors, has been strengthened with the addition of Rapp Marine; the latest developments to stem from its wider portfolio are an electric fish pump and net hauler
Fishing is a dominant economic component in many countries. MacGregor's prominence in the global fisheries market started when major Norwegian fishing fleet equipment brand, Triplex, became part of the company in 2013.
"With MacGregor's Triplex deck-handling portfolio, we have a very strong position in the fisheries sector and in the market that supports research and high-end specialist vessels," says Høye Høyesen, Vice President, Advanced Offshore Solutions, MacGregor.
MacGregor has further strengthened its portfolios on offer to the fisheries and research vessel sectors by adding Rapp Marine to the family in February this year.
"The addition of Rapp Marine's team members and technologies further strengthens these positions," adds Mr Høyesen. "We look forward to serving our existing and new customers with an expanded range of innovative and well-supported products and services."
"We look forward to serving our existing and new customers with an expanded range of innovative and well-supported products and services"
Høye Høyesen
Embracing the opportunities
"We now have wider opportunities that we can offer to our customers," says Ben Bolsøy, Technical Director, Rapp Marine, MacGregor. "By having closer cooperation opportunities with MacGregor Triplex, we are able to drive developments for the benefit of our customers.
"We have been sharing engineering technology for many years and are keenly focused on developing the latest advances within our field," Mr Bolsøy adds. "We are particularly interested in sharing our expertise within the research vessel sector and with state-of-the-art fishing fleets. As we will be under the same MacGregor umbrella, we will be able to offer total packages of equipment and services. This offers a huge advantage in today's market for our customers."
The latest development to emerge from this unified portfolio is a new Rapp Marine fully-electric centrifugal fish pump, which minimises power-consumption demands and reduces environmental impact. Lowered into the water using a deck crane, the pump uses an electric motorised centrifuge to draw various species of pelagic fish from netting onto the deck of the ship.
A winning replacement
"Appetite for new equipment is strong throughout the fisheries industry," says Mr Bolsøy. "As part of MacGregor, we are now able to offer this new product throughout a much wider customer base.
"This revolutionary all-electric system has been designed to replace the hydraulic units, which have been used up until now, massively cutting power-consumption, as well as reducing environmental impact," Mr Bolsøy explains. "The new pump also causes considerably less damage to the fish.
"In 1994 Rapp Marine developed a fish pump that very much focused on capacity and power consumption, and it ended up being the market's best pump in this area. However, there were opportunities for improvement, particularly when it came to minimising processing damage from the fish being pumped from the nets into the boat."
Awareness of the health benefits of a fish-rich diet is increasing. This not only drives demand, but a hefty premium for the most presentable catch.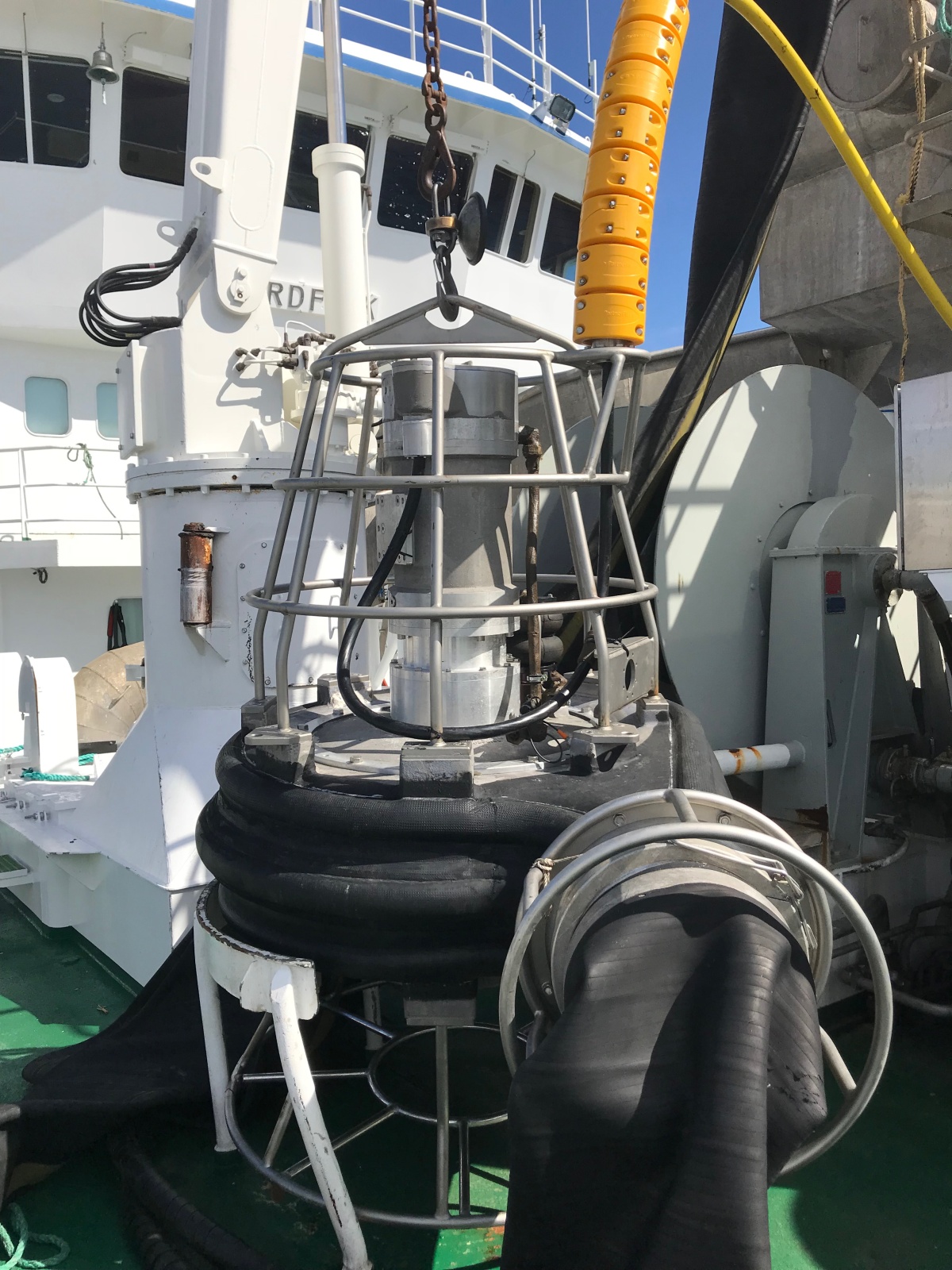 The best on the market
"Fish are a valuable commodity and today, there is a major premium on sustainable fishing and fish quality," he says. "With this new design, we believe we can now offer the best fish pump that the market can deliver. This is why there are many eyes on its development. The market is really hungry for something that not only offers lower power consumption and protects the environment, but also ensures better fish quality, and adds to the sustainability of fishing in general."
Because of its electric-motor design, the new pump reaches efficiencies of 85 percent, compared with 50 percent for a top hydraulic pump from MacGregor's Rapp Marine. Another key advantage is that any accidental hydraulic oil leaks into the seawater are eliminated and with it any potential harm to the environment. "In a time when we are focusing on the environment and pollution, removing this eventuality is vital and something that we successfully achieve with our electric system," Mr Bolsøy highlights.
While the pump offers the same service life expectancy as hydraulic pumps, the system offers lower through-life maintenance costs, since the drive system comprises fewer parts, and electrical components can be readily replaced.
Mr Bolsøy believes the new pump is so much more advanced than its hydraulic predecessors that fishing vessels will move to retrofit it as a matter of course, giving far greater market share than would usually be available for such a product. "Hydraulic pumps might still make up around 20 to 30 percent of the market. But, we envisage a huge shift away from delivering old hydraulic-type pumps when we can deliver these new, electric systems that offer so many benefits."
"With this new design, we believe we can now offer the best fish pump that the market can deliver"
Ben Bolsøy

Electric-drive net hauler sets new standards in efficiency, energy consumption and noise
Later this year, an electric-drive MacGregor Triplex net hauler will enter service for Norway's Peter Hepsø Rederi latest purser/trawler, Rav, which is due for delivery in October 2018 from Karstensens Skibsværft in Denmark.
The new electric-drive net hauler delivers a considerable footprint advantage over conventional hydraulically-driven systems, allowing for more usable space on deck and a reduction in energy and fuel-consumption demands. It is also much less noisy, which improves situational awareness and working conditions for crew. Adding to its environmental benefits is the ability to switch from a system reliant on hydraulic oil, therefore eliminating the risk of oil spills into to the surrounding environment.
Electric systems also offer greater precision, thanks to the instantaneous stop-start functioning of the motors, and the ability to closely monitor the mechanism during operation using an improved, more flexible control system.
The case for making the switch from hydraulic to electric systems on board fishing vessels is a compelling one, indicates Johnny Valle, Triplex Sales Manager, MacGregor. "The Triplex electric-drive net hauler offers a staggering range of benefits not seen in this market so far. In fact, they are so convincing that the installation or retrofit of this system will be difficult to ignore, with blanket improvements to every aspect of net hauler operation and a payback time measured in months."
The electric-drive net hauler is designed for a maximum traction of 50 tonnes at full load. Each net hauler installation is tailored to the customer's needs, with different motor configurations and operating systems available. Its control system has been refined to improve accuracy and is operated from a control panel on both the deck and the bridge.