What price to put on value?
08 Nov 2019
Reading time

calculated text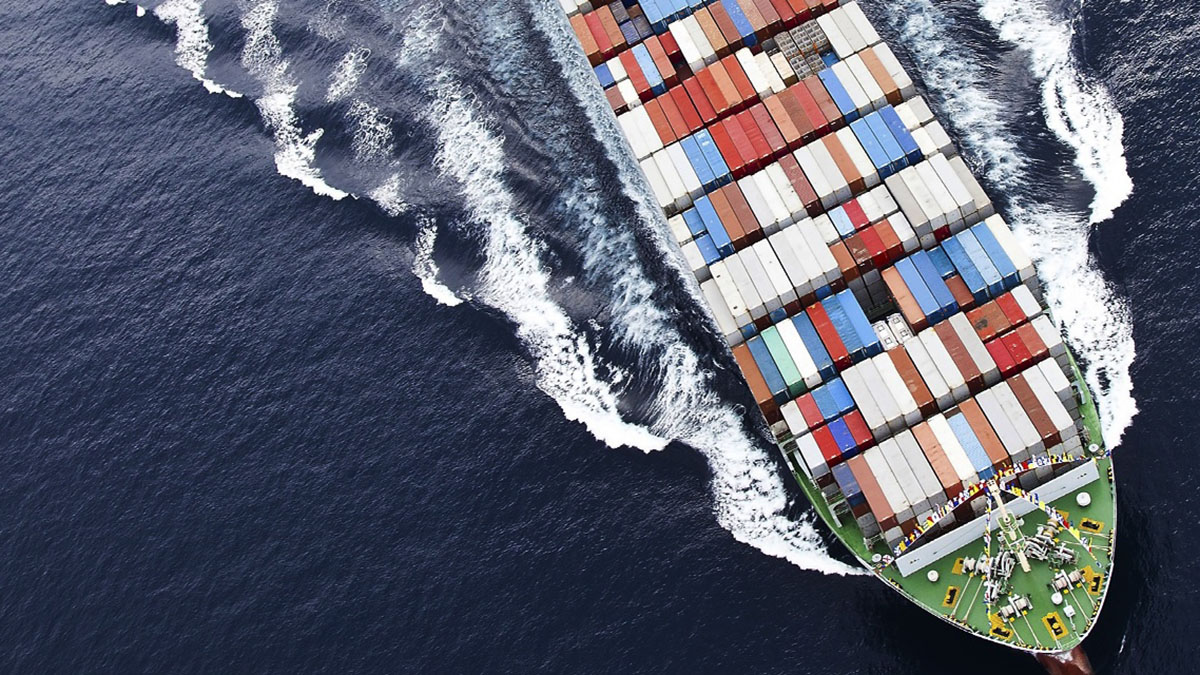 When price alone determines contract success, purchasers beware. This rarely yields economic value throughout the lifecycle and will ultimately suffocate innovation. Mattias Gunnarsson, Vice President, Sales and Marketing, MacGregor Cargo Handling, calls for the industry to address this trend and focus on longer-term value
The rapidly changing landscape of the merchant shipping industry, from both a regulatory and technological perspective, presents one challenge; but the undercurrent of historically low order volumes and pressure from low operating margins, provides another. This has served to create an environment where short-term gains typically prevail at the expense of longer-term profitability and sustainability.
We have to put value back into the decision-making equation. We all want value for money, but this is rarely just about the lowest price.
What is of value' depends on the customer and market segment in which they operate. For example, a shipowner will value a product or service that can enhance payload capacity, safety, equipment reliability, operational efficiency and environmental sustainability. A shipbuilder, on the other hand, might prioritise process efficiency and reduction in total installed costs.
Accessing critical information
The only way to fully understand what shipowners, operators and shipbuilders value the most is to work closely with them and then work hard to deliver against their expectations. However, in the current climate it is sometimes difficult to have these important conversations as the purchasing focus is very much on unit cost and not lifetime value.
If you only focus on cost, you stop looking at value and risk having a long-term future. If it is possible to demonstrate that a solution will not only pay for itself in three years, but continue to deliver the desired value over a longer period of time than a competing, less expensive solution, then surely it makes good business sense to consider and select the first option from the outset?
The industry needs to consider the true value of a product or service in terms of what it can ultimately deliver to a business, the knowledge and expertise that goes into creating it, and the cost of developing and bringing it to market.
Patent protection: asset or burden?
So should we look to patent-protect our solutions from being copied? In many cases, but not all, this is actually a hindrance more than an asset. This is because the majority of contracts are now awarded through a tendering process, where your equipment or system has to be directly comparable to another, and being unique can potentially disqualify you from being considered.
If there is a risk of being excluded from a competitive tender because there is no direct comparison to your offering, where is the incentive to innovate?
To compound this dilemma, a copy is considerably less expensive to produce than to develop something new. But this is not taken into consideration during a simplistic, like-for-like cost comparison where products from original equipment manufacturers (OEMs) are compared to similar ones, leaving the OEM struggling to factor a product's true cost into its price.
In the most extreme sense, simply focusing on price prevents both suppliers and end-users from developing. If the industry becomes so squeezed that the leaders no longer have the resources available to undertake research and development or set new standards, where will innovation and progression come from?
The expertise and hard-earned knowledge that goes into product development are valuable and intrinsic to the cost of a product. Added to these are elements such as quality, reliability and longevity, service support and tailored training programmes. These are all widely-accepted as valuable; however, the industry seems unwilling to pay for them and an over-simplified, competitive bidding process does not take them fully into account.
Adding value to different shiptypes
We know from experience that operational value can be added by considering each vessel as one holistic system, regardless of type. This is an approach that RoRo vessel owners, for example, have always taken as vehicle access equipment needs to be properly integrated and therefore considered early in the design phase.
The MacGregor PlusPartner concept has also been developed around this approach, where all parts of the cargo handling system are considered and designed as a whole. Early involvement in a newbuild project to gain a full understanding of the operating profile, which is then incorporated into the cargo system planning phase, ensures that a containership's utilisation rate and earning capabilities can be maximised.
For containerships already in service, Cargo Boost enables the shipowner to re-design the cargo system to maximise capacity on a specific route. Cargo Boost is a proven example of an upgrade offering that is delivering significant customer value, with more than 100 upgrades completed over the past three years.
Identifying and responding to market needs
MacGregor has established its name and reputation on a commitment to develop and deliver market-leading engineering solutions that overcome challenges and solve operational problems. From inception, we have identified and responded to the problems that shipowners and operators face, from critical safety developments to enhancing cargo system efficiency.
Our electric drive portfolio, applied across all shiptypes, has championed the use of variable frequency drives that not only offer significant environmental benefits through the elimination of hydraulic oil and very low power consumption demands, but also deliver additional savings through increased efficiencies and reduced installation costs.
For example, bulk carriers can benefit from an electric-drive system, MacRack, that combines drive and lift operations for side-rolling hatch covers. This delivers all the advantages of an electric drive, whilst eliminating the need for separate hatch cover lifters and hydraulic pipework.
The growth in electric drives has taken place in parallel with the development of our digital technology-enabled cargo handling capabilities. This includes the introduction of a bulk handling crane with autonomous discharging technology. Designed to improve the safety and efficiency of dry bulk handling, it is now being tested on board a new liquefied natural gas (LNG)-powered bulk carrier.
Through an industry-wide perspective and considerable experience, MacGregor's aim is to deliver the highest lifecycle value for shipowners and operators, and provide shipbuilders with the lowest total installed costs. We also work hard to ensure that the solutions and operational benefits we provide are proven in service.
Adherence to tight budgets is of course important and we understand why cost has been placed under ever-increasing levels of scrutiny. However, customers and suppliers need to maintain a collective competitiveness to ensure mutual long-term sustainability.
If we continue with an over-emphasis on cost, the incentive and resources available to fund new developments, which are crucial to meeting the challenges of tomorrow and supporting the future growth of our industry, will be diminished.
Editor's notes
With thirty years of service for MacGregor, Mattias Gunnarsson has recently assumed the role of Vice President, Sales and Marketing, MacGregor Cargo Handling.
Starting his company career in the RoRo division and working closely with engineering specialties, Mr Gunnarsson fully understands the challenges that the market is facing and why engineering, innovation and service excellence, whilst critical, are simply not enough to succeed in today's business environment.