Piggy-back hatch covers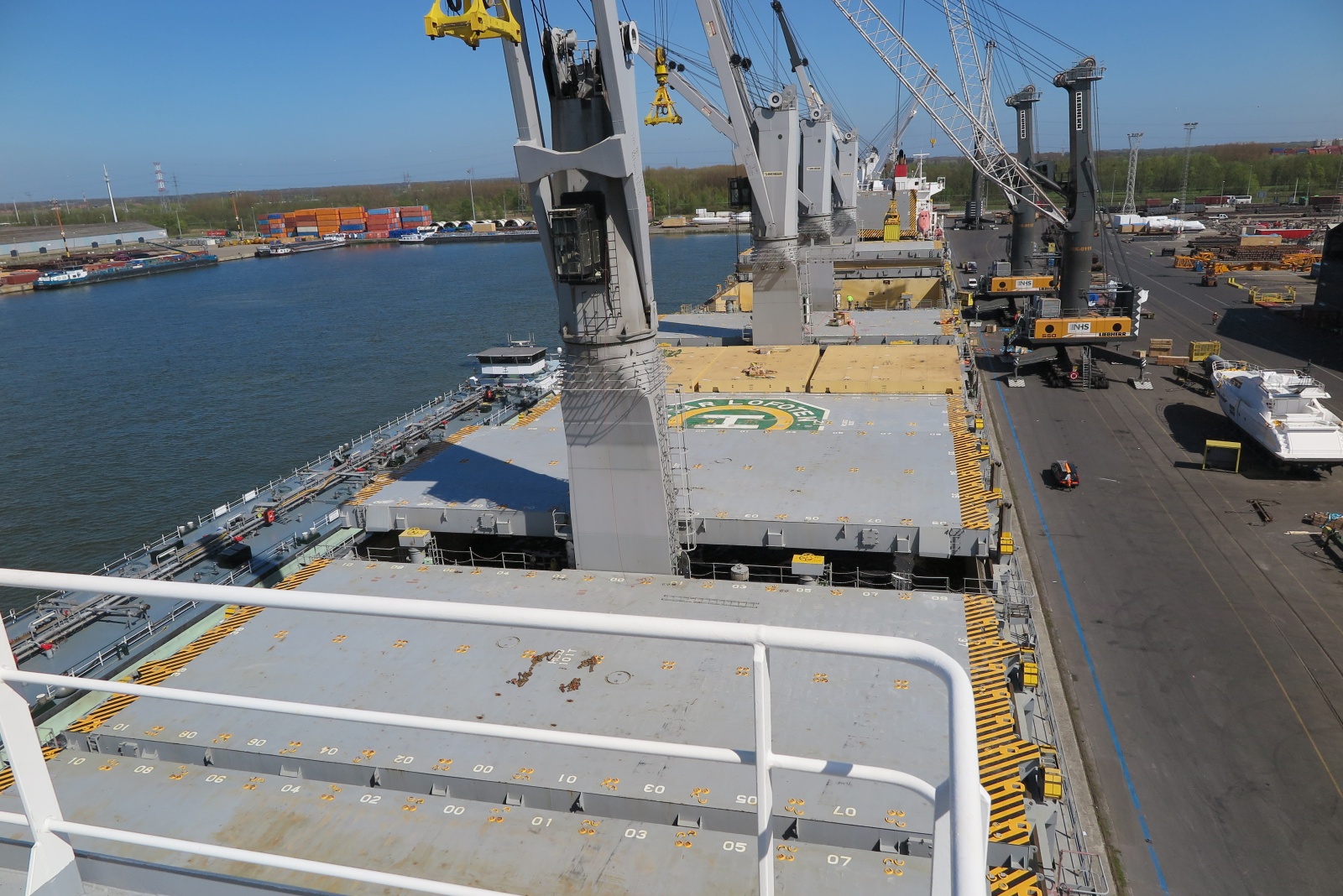 MacGregor piggy-back hatch covers are an ideal solution when deck space is tight. They offer a compact, efficient design and are used when it is not possible to accommodate folding, side-rolling or end-rolling covers.
The piggy-back system always comprises two panels, with one panel being raised high enough for the other to roll underneath and to support the lifted panel on to its 'back'. Both panels can then be rolled back and forth.
The system can either be applied to a pair of hatch openings or to the two panels of a single hatch opening. If the number of panels exceeds two, the system is called 'stacking'.
High lifters
The standard high lifter system consists of four hydraulic cylinders. Reliable synchronisation of the cylinders is achieved through a system of flow distribution control valves.
For the stacking system, specially-designed high lifters are needed. These lifters are supplied with an automatic head, which is always repositioned correctly for the next operation. The only manual function required is whether to select building or dismantling the stack.
Drives
The most common drive used for piggy-back covers is a chain drive, in most cases arranged on one side only. In special cases and depending on the arrangement, a rack-and-pinion drive can be used. For very heavy panels, especially on open hatch bulk carriers, an internal traction drive system has been developed. Each wheel is connected to an electric motor/gearbox system giving an extremely flexible and smooth movement.
Read more from our brochure:
Rolling Types for Combination and Dry Bulk Carriers brochure
Related shiptypes