RoRo pontoon linkspans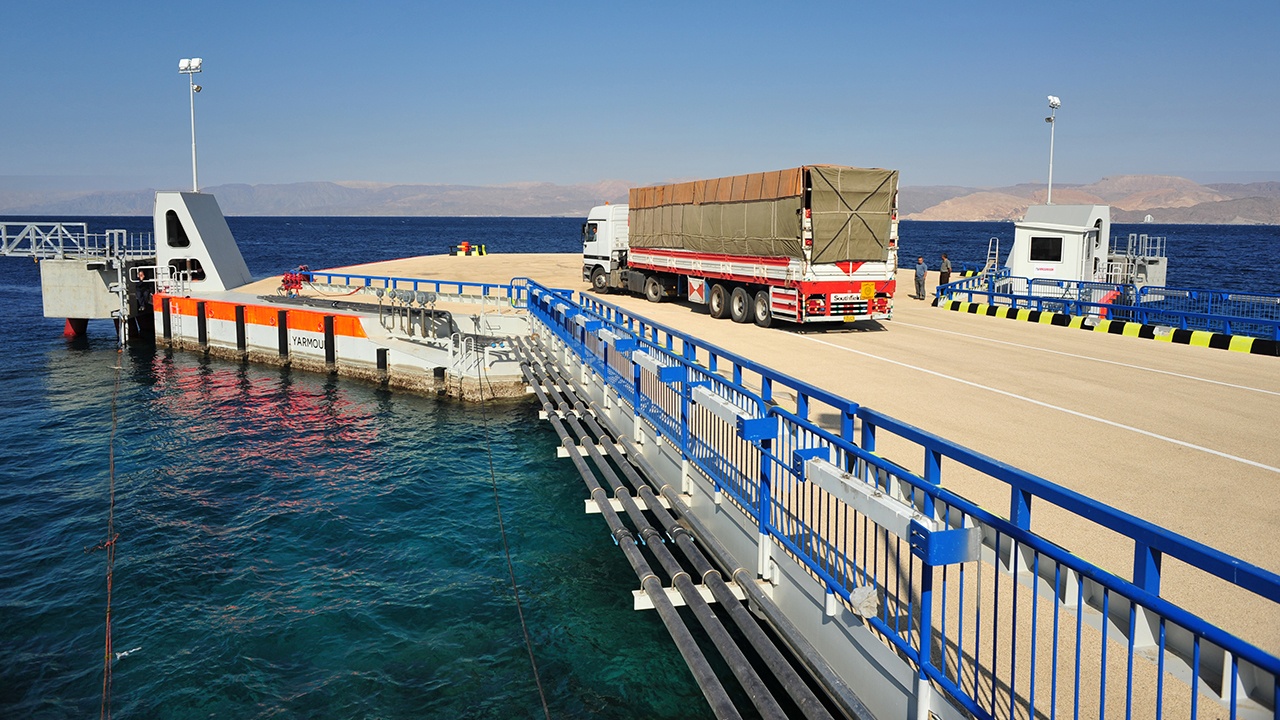 Our RoRo pontoon linkspans are specifically designed to enable RoRo vessels and RoPax ferries to load and discharge vehicles in locations with large tidal variations or where the quay, for other reasons, may be difficult to access. Berths can even be created at sites without existing quay facilities.

MacGregor floating pontoon linkspans are designed to accommodate various ship configurations and ramp geometries in combination with local tidal variations. By linking the ship to the shore, the linkspan enables the smooth and efficient loading and discharging of a vessel, within specified inclinations, therefore minimising the turnaround time in port.
Each unit is tailored to suit the ships, their ramps, their cargo and local conditions. Pontoon linkspans range from single-level, non-automated units, to multi-tier units with partly-automated operation and enhanced features for even greater flexibility.
Safety, efficiency and up-time are key factors in the overall design. We will help you choose the best solution for your needs. Our turnkey packages comprise design, fabrication, delivery, installation, and lifetime support. This gives a distinctive line of responsibility, giving the customer peace-of-mind throughout the process, as well as after the unit has been commissioned.
Read more from our brochure:
RoRo port and terminal solutions
Read about our cloud-based voyage and port optimising solution:
RoRo port and terminal solutions brochure
Services for RoRo pontoon linkspans
Related shiptypes
Other port and terminal equipment