EverEst™ advanced technology bearing pads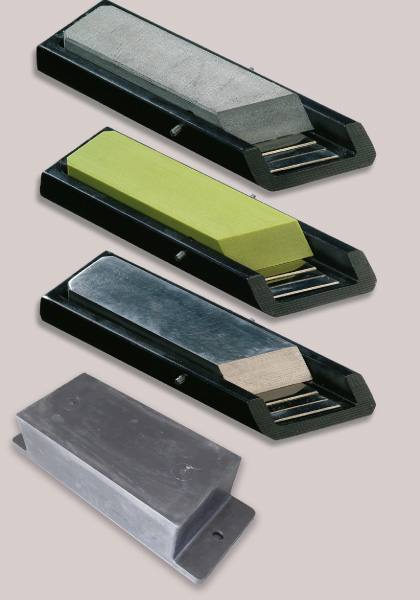 Any ship equipped with a cargo handling system such as hatch covers requires bearing pads to be used as standard components. As a leading manufacturer of hatch covers, MacGregor offers the EverEst™ product family, which includes four different types of bearing pads. The MacGregor advanced pad system is tailor-made and has a proven history of durability.
Four types of pads are available. The most popular standard options are the OptiPad and the ElasticPad.
EverEst™ OptiPad
The OptiPad is a very low friction bearing, made of PTFE (poly-tetrafluorethylene) with a melted-in woven Teflon™ fabric, combining excellent properties such as a very low friction coefficient, no electro galvanic corrosion and excellent behaviour under all climate conditions, in one solid unit. This is one of the preferred bearing pads for use on all types of ships.
EverEst™ ElasticPad
The MacGregor Elastic Pad is a bearing pad with rubber and steel plates inside. It has been designed for flexibility but without sliding and therefore has no mating plate. The pad is built to deflect movement and inclination of the ship's hull and is ideally suited to meet the requirements of lift-on/lift-off hatch covers used on large and medium size containerships.
EverEst™ MediPad
The MediPad low friction bearing pad is made of a self-lubricating polymer composite, and is ideal for use on bulk ships where there are relatively low forces acting on the hatch cover. MediPads have been in use on cargo vessels for over 20 years.
EverEst™ BasicPad
The BasicPad bearing consists of hardox/weldox wear plates. This simple, all-purpose pad can be used on various vessel types and has a proven history of a long service life onboard a large number of ships.