Digital difference
13 Dec 2021
Reading time

calculated text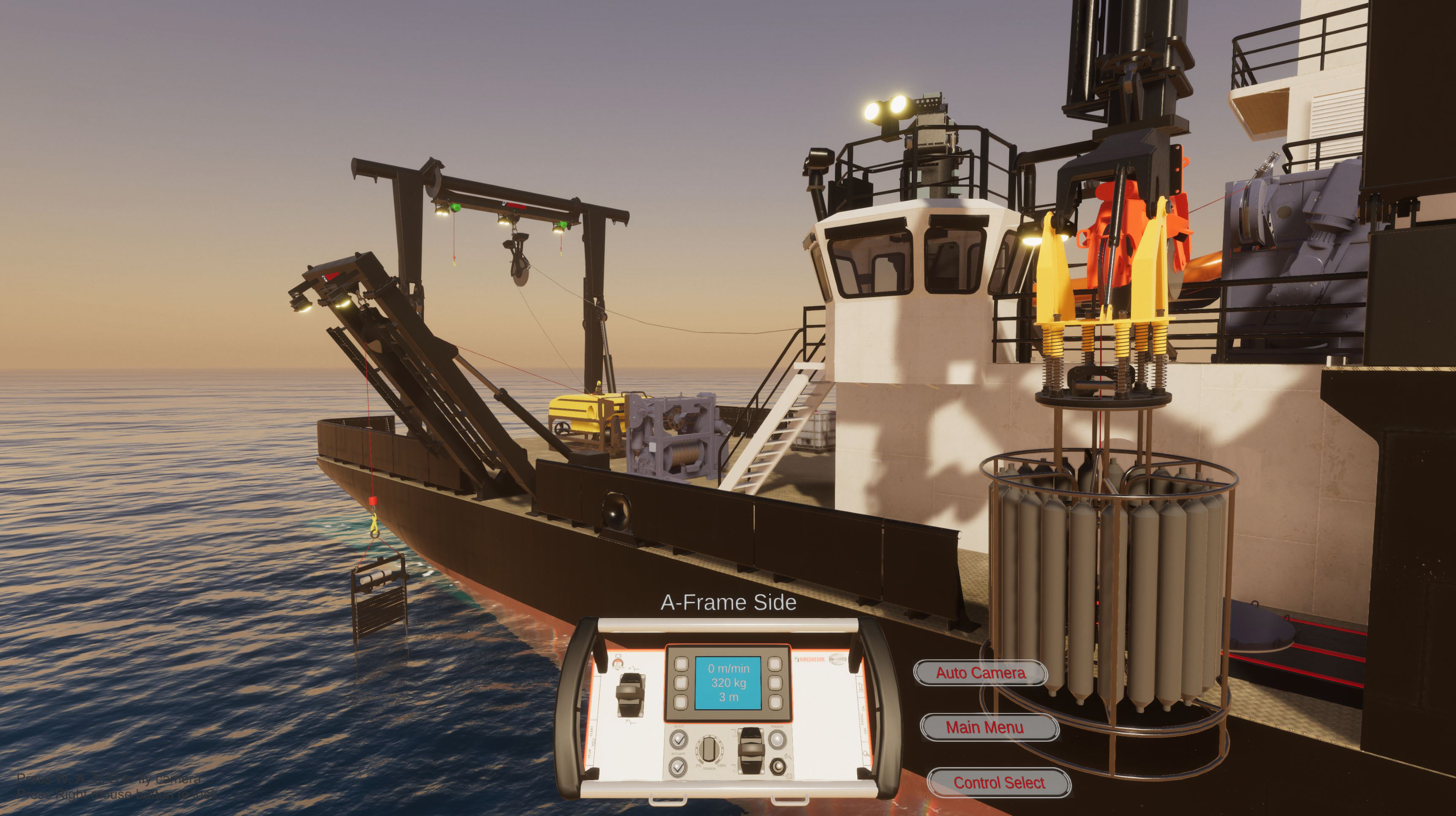 MacGregor's digital services strategy has matured at start-up pace over the last three years, with the added benefit of drawing on almost a century of maritime and offshore engineering heritage.
After 36-months of fast-track developments, MacGregor's digital services team is convinced that its open dialogue with customers has proved pivotal in a profound period of transition for the maritime and offshore industries.
"We learn from each other by sharing our experiences – sometimes the hard way," observes Dennis Mol, Vice President, Digitalisation & Business Transformation, MacGregor. His team has evaluated no fewer than 70 promising ideas. If successes have been hard won, they are now proving their worth, with MacGregor making first deliveries of new digital solutions to enhance equipment design, training, operations and maintenance.
"Customers now fully appreciate that safety, productivity and sustainability benefits come when it is possible to calculate, simulate and analyse how equipment performs in the operating environment," says Mol, adding that business wins in 2021 are starting to feel transformative.
Offshore rewards
Offshore wind energy has been a clear beneficiary, where MacGregor has been making significant headway in recent months. Transparency between equipment suppliers, installers and customers has been especially critical for safe and productive operations at a time when offshore turbine capacities are growing fast and tower heights rising accordingly.
"This is a very dynamic market and robustness is as critical in the design process as much as speed is in the operational phase," says Mol. Digital modelling has been key for the motion-compensated pile gripper MacGregor is now offering in combination with dynamic positioning technology from Kongsberg. "Being able to drive higher construction pace safely and without jack-up time is of real value, while simulation tooling also supports higher levels of automation."
MacGregor used in-house developed 'C-how' simulation technology to verify the design in different on-deck scenarios, to optimize operability and to de-risk the engineering phase.
Data driven lessons
The digitalised service offer is also proving crucial for enhancements in personnel and asset management. Training needs for MacGregor's motion-compensated 'walk-to-work' gangways for transferring personnel and supplies between support vessels and offshore installations have also been a topic for open dialogue between the supplier and its customers.
MacGregor is on the verge of delivering a first simulation-based training package to an offshore wind support vessel operator, Mol discloses.
"Training needs to be delivered in the most effective way, and e-learning, scenario-based tuition, analytics and immersive augmented reality-based methods to simulate the operating environment create a powerful mix for impressing standards on office-based and shipboard personnel. The user experiences a realistic environment, with training delivered time and costeffectively to his/her location."
Analytics covering the real-life performance of the huge number of cranes MacGregor has supplied into merchant shipping are also feeding back into the offshore segment to underpin the datasets supporting OnWatch Scout. The predictive maintenance tool has already been specified for use on almost 40 vessels and Mol suggests that number could double in 2022.
"Here, too, digitalisation is a differentiator," says Mol. "We have amassed data covering mission-critical equipment which allows machine learning to be part of predictive maintenance planning so that repairs or failures are anticipated well in advance and don't cause delays: that's a real cost saving."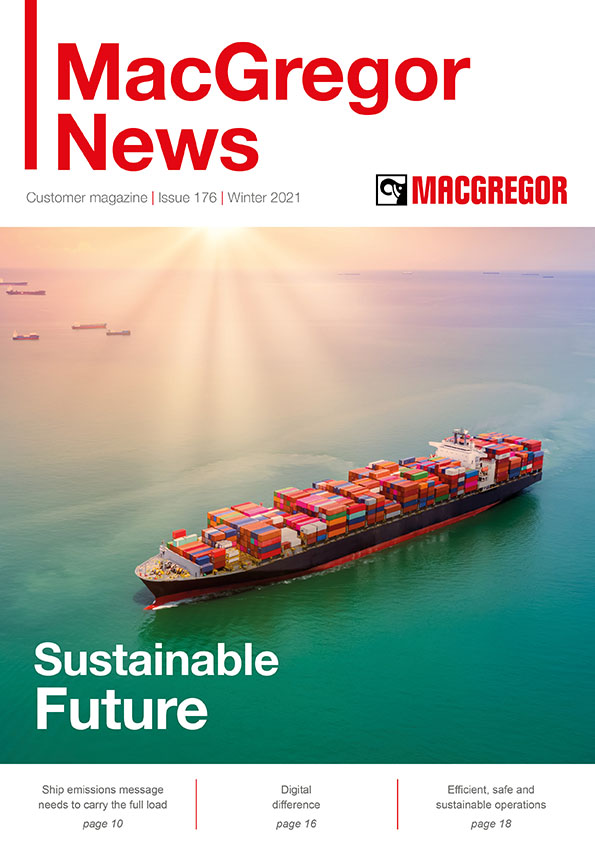 This and further articles in our latest edition of MacGregor News 2021 include: