ON DEMAND | Customer Experience with OnWatch Scout
Wednesday 29 June 2022
10 am CET | 11 am EEST | 4 pm SGT
Join us to hear insights from our customer MMA Offshore on the use of OnWatch Scout and their ambitions going forward. Glenn McPhee, Technology General Manager, MMA Offshore and Bhavik Thakker, Director, Digital Solutions, MacGregor will participate in the discussion, facilitated by Robin Thuillier, Director, Communications, MacGregor.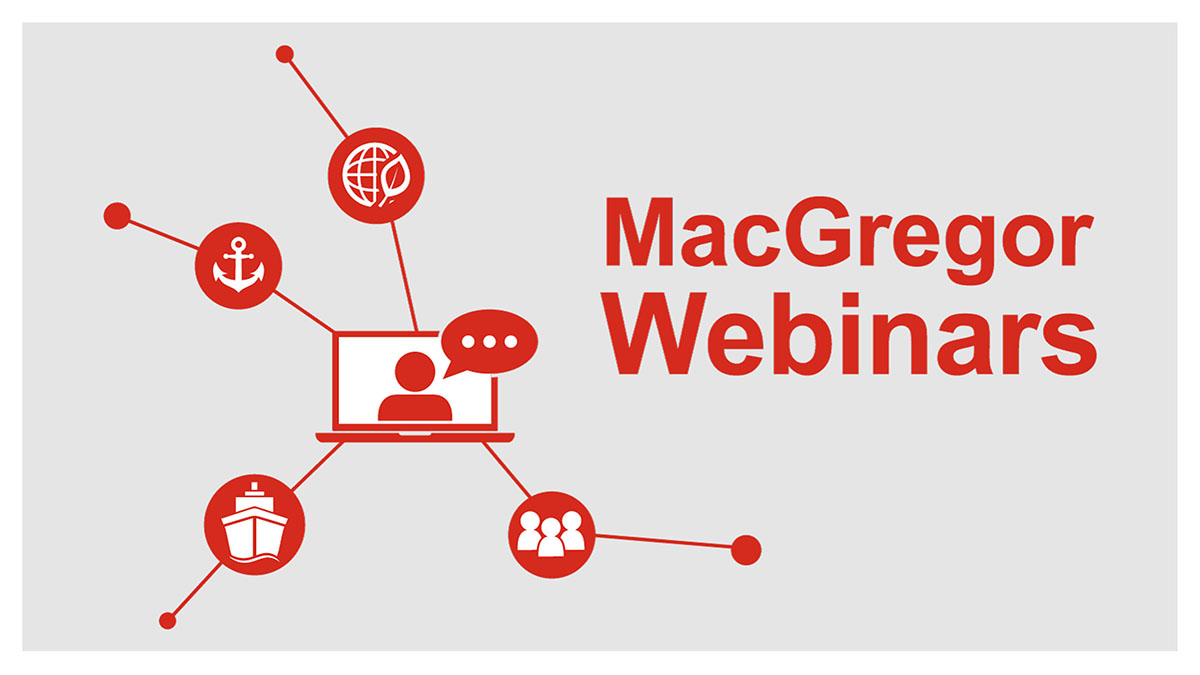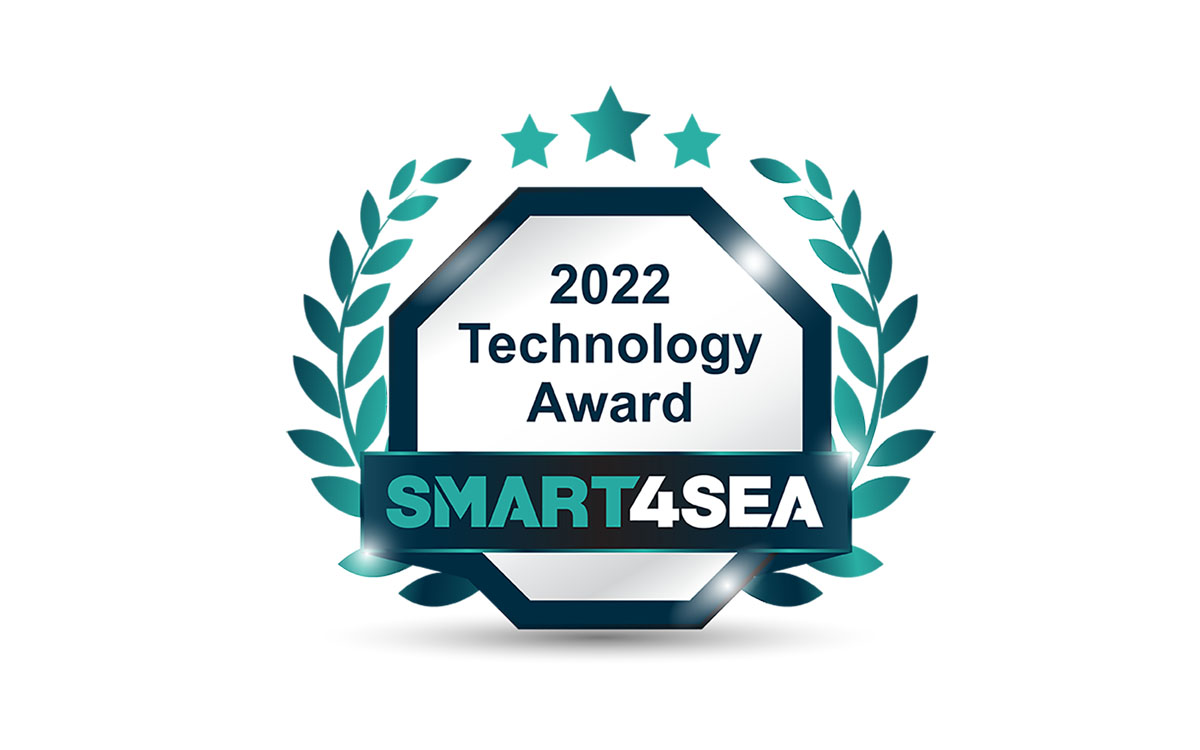 2022 SMART4SEA Technology award
We are proud to have received the 2022 SMART4SEA Technology Award for the development of OnWatch Scout, our condition-based and predictive maintenance service. More details about the OnWatch Scout is available on this page.
Protect your business and minimise unplanned downtime
OnWatch Scout increases the flow of information and moves support from a reactive to proactive mode, with operational data streamed directly from the vessel, monitored, analysed and used to provide guidance on performance.
Shipowners and operators can maximise the availability, earning potential and efficiency by:
Minimising unplanned downtime
Monitoring component condition and potentially critical performance issues
Optimising planned maintenance intervals through measurement of use and condition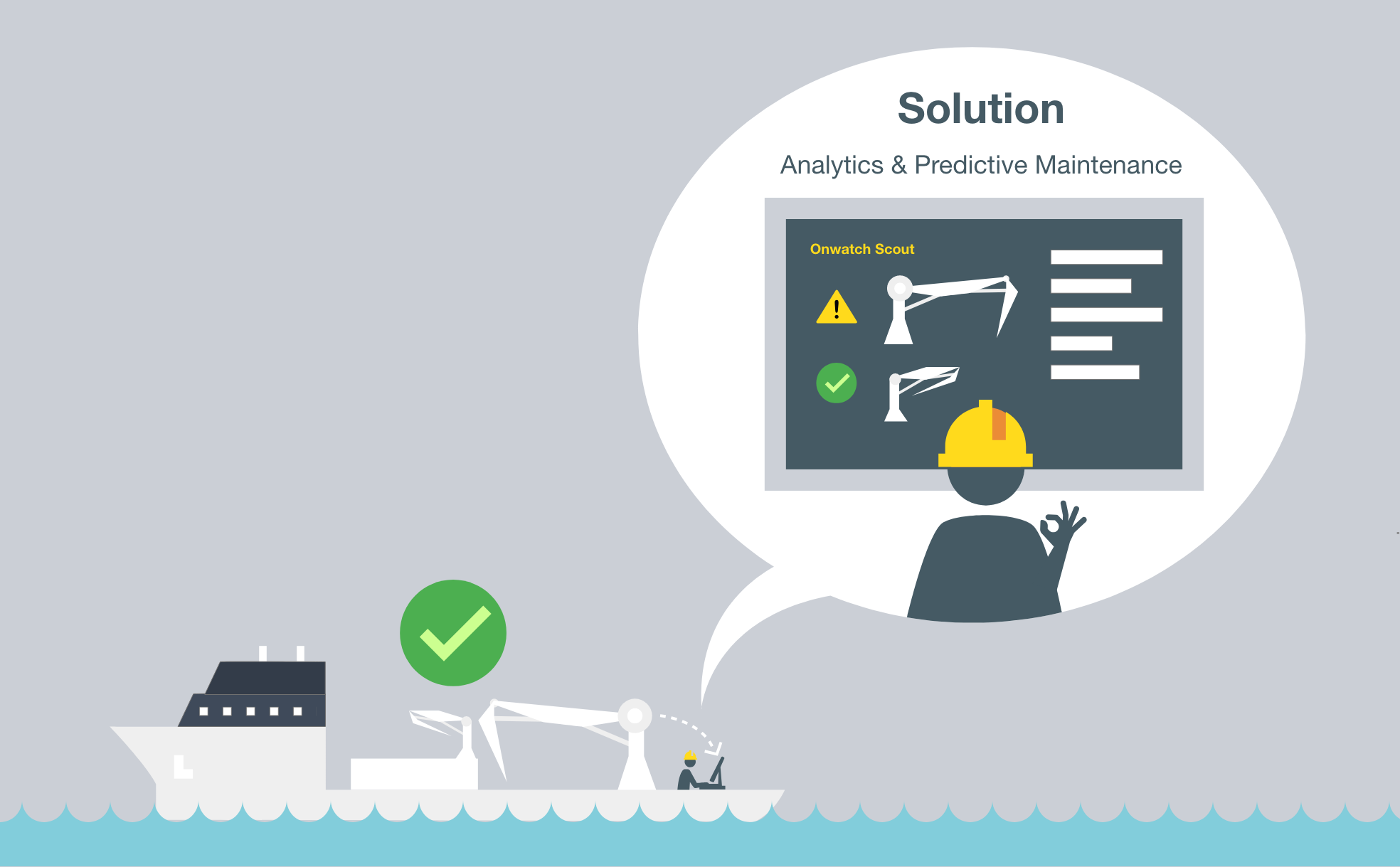 Analytics & predictive maintenance
OnWatch Scout connects installed equipment to advanced monitoring systems that continuously analyse component condition and maintenance needs.
The system detects patterns in equipment behaviour which, through a combination of extensive experience, technical expertise and the application of artificial intelligence, can identify changes that indicate risk of failure.
Analyse data to quickly identify and isolate problems
Detect operator errors and identify incorrect maintenance
Guide crew through difficult operations and repair processes
ON DEMAND | OnWatch Scout: How does it work
Thursday 27 May 2021
OnWatch Scout (OWS) is a condition monitoring and predictive maintenance application developed in collaboration with customers that leverages our strong technical and operational knowledge. OWS improves the uptime of MacGregor equipment and, at the same time, is opening new possibilities in the provision of remote services & support for our customers.
Join us to explore how OWS can assist you in managing your equipment uptime.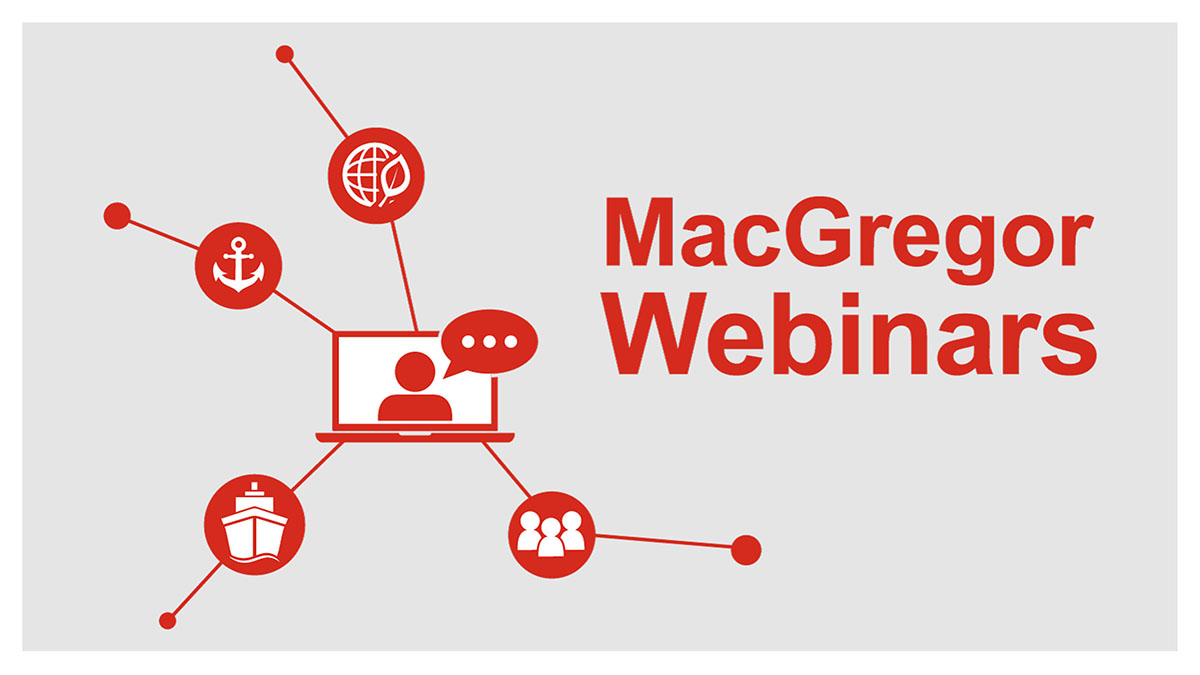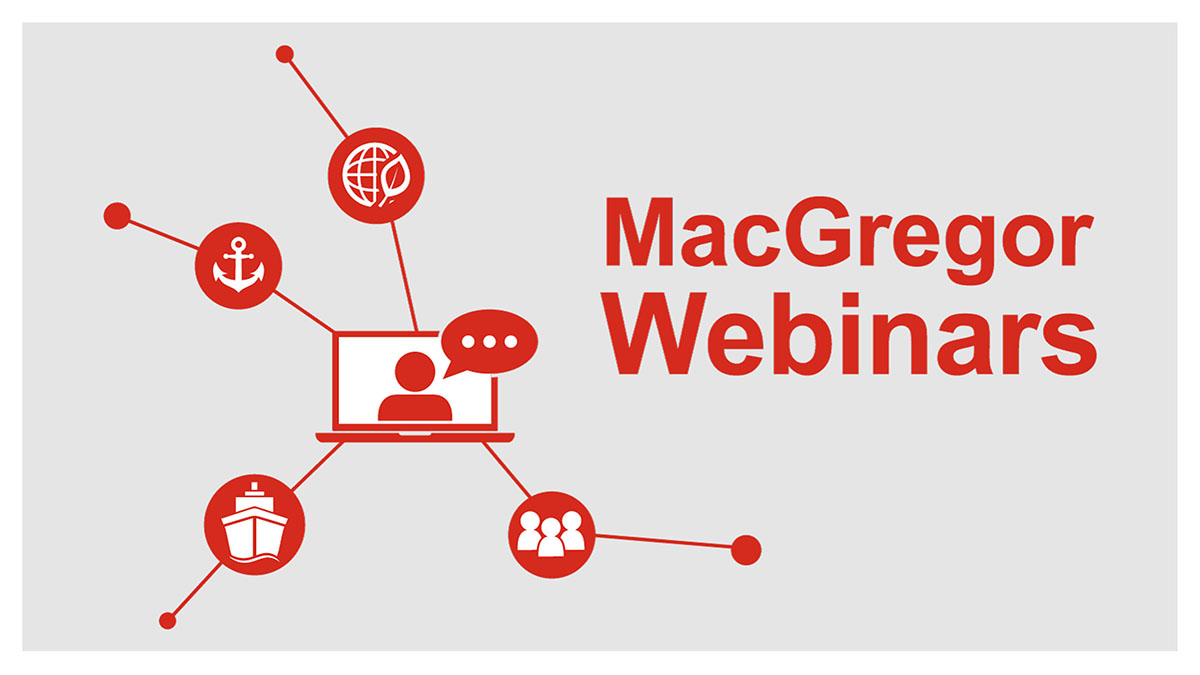 ON DEMAND | OnWatch Scout: The holistic response to your unresponded need
Tuesday 1 June 2021
MacGregor has worked in partnership with customers over many years to enable and support reliable cargo handling operations.
Business needs change and technologies evolve, with the demand for more efficient and predictable operations being driven by increasing financial, regulatory and Covid related pressures and constraints.
Join this webinar to learn more about how we connect mission critical equipment and share our expertise to offer new ways of collaborating and responding to your unresponded needs.
OnWatch Scout enables shipowners and operators to maximise the availability, earning potential and efficiency of their valuable assets
Contact us