Lifecycle support ensures long-term success
23 Oct 2018
Reading time

calculated text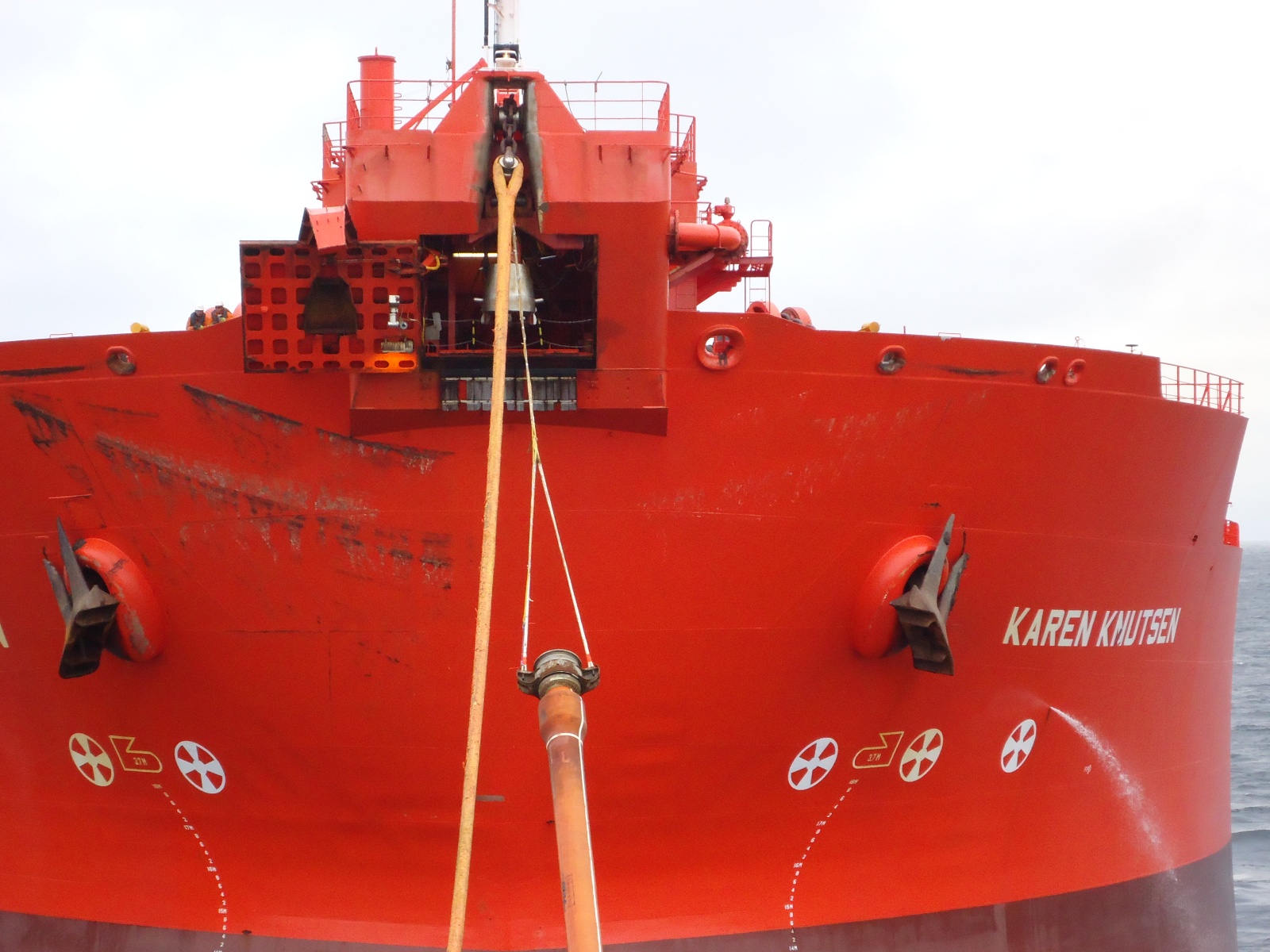 All vessels must be maintained throughout their service life, but they can also be improved; MacGregor modernisations, upgrades and retrofits meet the highest safety standards and maximise operation availability
Shipowners must continuously assess whether their fleets, firstly, comply with regulations and secondly, are as safe and efficient as they can be. If improvements can be made, then owners might look to modernise, upgrade or retrofit solutions.
This is specialist work, and as an experienced supplier to the merchant and offshore sectors, MacGregor is ideally placed to listen to customers, analyse what it can do to help and deliver the most cost-effective solution.
For the merchant market, MacGregor offers many modernisation options. These include upgrading equipment, such as key components or control systems, for safer, more efficient operations and reduced maintenance costs. Going further, an owner might consider a MacGregor Cargo Boost, part of the MacGregor PlusPartner concept, which can improve the cargo carrying efficiency and therefore the earning potential of existing container ships.
Offshore sector upgrades are also diverse and include retrofits and modernisations that enhance vessel safety and efficiency. For example, the refurbishment of hose-end valves (HEVs) on Pusnes offshore bow loading systems.
Refurbishing hose-end valves in offshore bow-loading systems on board shuttle tankers ensures safer and more efficient loading operations for customers
Jens Nyli, Technical Manager, Global Lifecycle Support, MacGregor
"On average, we undertake ten to fifteen of these projects on an annual basis, and have been doing so since 1979. This means that we have a great deal of experience that we can offer customers. Over the time we have performed these overhauls, we have never seen cases of downtime or any other safety related situations occurring. Neither have there been any oil spills from these valves caused by a lack of maintenance or incorrect use," he adds.
A hose-end valve is the connection valve linking the hose from the 'mothership', either a floating production storage and offloading (FPSO) or a floating storage and offloading (FSO) vessel or platform, to the shuttle tanker. If this does not work, for any reason, loading and discharging operations cannot commence. Additionally and importantly, if there is a leak in this valve, there is a substantial risk to the environment.
During refurbishments, all shuttle tankers equipped with Pusnes bow loading systems and offloading systems on, for example, a FPSO, are refitted with original MacGregor hose-end valve spare parts to make it suitable for continuing operation.
"The biggest challenge in these projects is the short delivery time," he concludes. "We have to carry out an inspection and from this generate a report to be delivered within three weeks. Then as a result of the inspection's findings the customer orders the overhaul job. At this point, we start obtaining all the necessary parts and typically between four to eight weeks, carry out assembly and factory acceptance testing to meet DNV GL or other third-party approval. This is a tight timeframe, but our experience and good planning make these projects possible."