MacGregor Webinar Series 2021
12 May 2021
Reading time

calculated text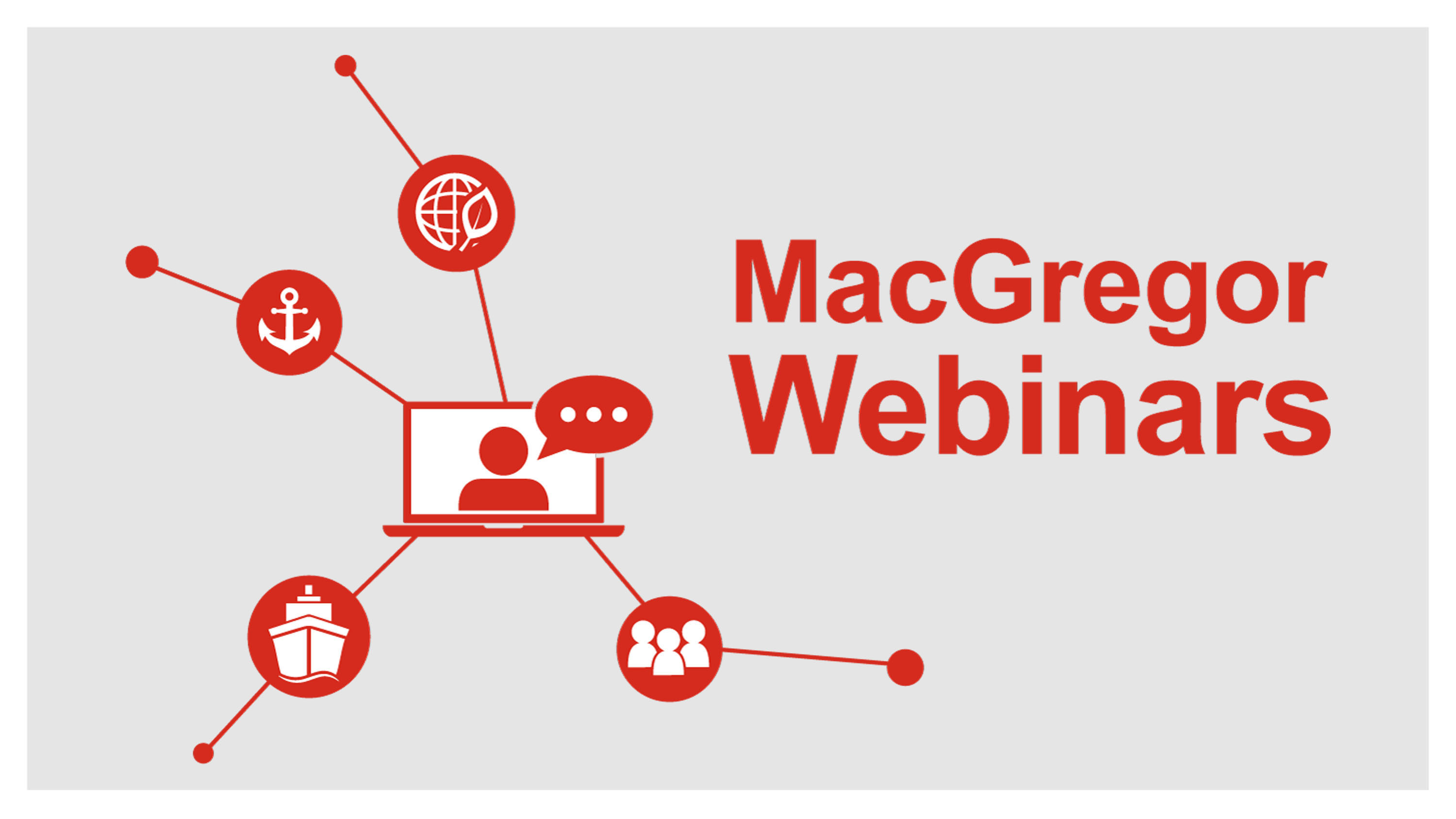 We will continue our informative series of digital services focused webinars during May and June 2021
ON DEMAND | Digital customer experience
Time: Wednesday 19 May
Host: Dennis Mol, Vice President Digital & Business Transformation, MacGregor
Interest in how digitalisation can support business continuity and performance improvement has accelerated throughout the Covid-19 pandemic, with shipowners and operators recognising that connected ships are vital during difficult and constrained conditions.
Real-time and actionable operational information enables effective planning and decision making, with a resultant increase in the expectations of digital support capabilities.
In this webinar, Dennis Mol will share key learnings from our journey over the past three years and outline how MacGregor is collaboratively developing digital solutions that are improving cargo & load handling operations and optimising customer experience.


ON DEMAND | OnWatch Scout: How does that work
Time: Thursday 27 May
Host: Bhavik Thakker, Director, Digital Solution OnWatch Scout, MacGregor
OnWatch Scout (OWS) is a condition monitoring and predictive maintenance application developed in collaboration with customers that leverages our strong technical and operational knowledge. OWS improves the uptime of MacGregor equipment and, at the same time, is opening new possibilities in the provision of remote services & support for our customers.
Join us to explore how OWS can assist you in managing your equipment uptime.


ON DEMAND | OnWatch Scout: The holistic response to your unresponded need
Time: Tuesday 1 June
Host: Athena Kanellatou, Director, Digital Commercialisation, MacGregor
MacGregor has worked in partnership with customers over many years to enable and support reliable cargo handling operations.
Business needs change and technologies evolve, with the demand for more efficient and predictable operations being driven by increasing financial, regulatory and Covid related pressures and constraints.
Join this webinar to learn more about how we connect mission critical equipment and share our expertise to offer new ways of collaborating and responding to your unresponded needs.
ON DEMAND |
Intelligent solutions for unmanned harbour tugs
Time: Wednesday 9 June
Hosts: Joerg Peschke, Director, Drives and Controls, Digital & Business Transformation, MacGregor and Tim Bischoff, R&D Engineer, Control Systems & Customer Innovation, MacGregor
The international shipping industry is facing significant challenges with the need to increase safety, efficiency and sustainability. Remote controlled and autonomous electrified tug operations will significantly reduce costs for shipping companies and port operators, increase the safety of manoeuvres in narrow harbour basins and reduce emissions.
As a strong partner of the FernSAMS Joint Industry research project, MacGregor accomplished the challenge of developing an unmanned robotic handover system that enables a safe towing connection. In addition, the project has proven the value of our in-house developed Marine Data Engine that manages bi-directional data to enable remote control of the entire towing process.