Tankers and gas carriers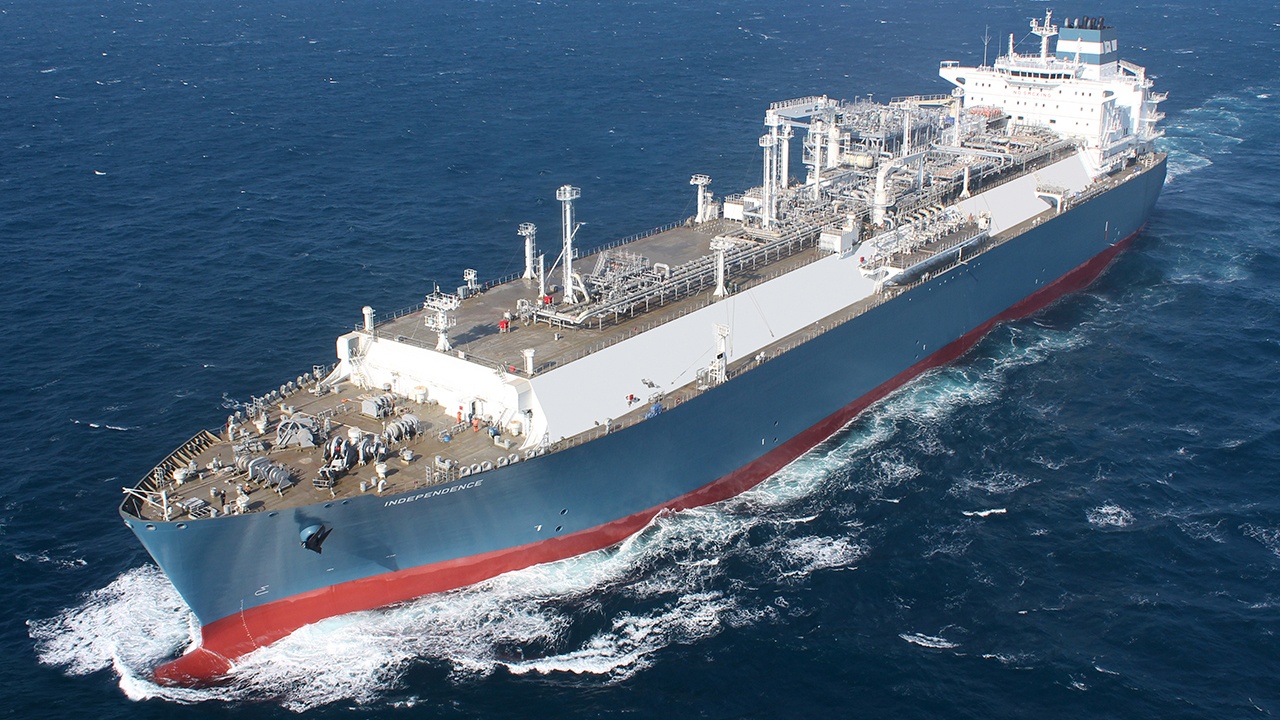 Photo: Independence owned by Höegh LNG

Safety first
The transportation of oil products, chemicals and gas requires high levels of attention to personnel safety and environmental protection. MacGregor is dedicated to offering safe, reliable solutions for your vessels that transport and handle these commodities. MacGregor works in close cooperation with the IMO, IACS and OCIMF to meet the highest safety standards.
MacGregor is one of the world's leading suppliers of deck machinery, steering gear and cranes for tankers and gas carriers. Several thousand ship sets of Hatlapa and Pusnes deck machinery, Hatlapa and Porsgrunn steering gear and MacGregor cranes have been delivered to vessels sailing all over the world.
For your tanker or gas carrier, we can offer you the following products as stand-alone equipment or as a complete package:
Deck machinery

hydraulic drive (high-pressure or low-pressure)
electric drive (pole-change or variable frequency drive)

Chain stoppers

traditional roller type with transverse pawl
safety roller type with ratchet pawl and patented motor-protection system
hydraulic, remote operation

Steering gear

RAM type including IMO-compliant redundant systems
Rotary vane type including IMO-compliant redundant systems
Energy-saving variable frequency drives (VFD)

Cranes

Hose-handling cranes
provisions cranes

Air compressors
Why choose MacGregor systems?
Dedicated safety focus

Anchor-protection systems
Chain stoppers with motor-protection system

Market-leading designs

High-specification materials (for example, stainless steel brake drum surfaces and stainless steel brake spindles)
Maintenance-free brake links
Optional split bushings in mooring drums for easy maintenance (patent pending)

Lengthy experience

delivering winches since 1891
delivering steering gear since 1933

Close contact with regulatory authorities

Windlasses compliant with UR S27
Windlasses developed for deep-sea anchoring
Winches compliant with CSR
Winches fully compliant with OCIMF MEG3

Worldwide 24/7 technical support and spare parts handling

Deck machinery & steering gear service hubs in:

Norway
Germany
Rotterdam (serviced from Norway or Germany)
UAE
Singapore
Shanghai
Busan
Rio de Janeiro
Houston

All key components are sourced from well-known major suppliers ensuring excellent availability of spare parts at a competitive price.
Products for tankers and gas carriers