Anchor handling tugs and towing vessels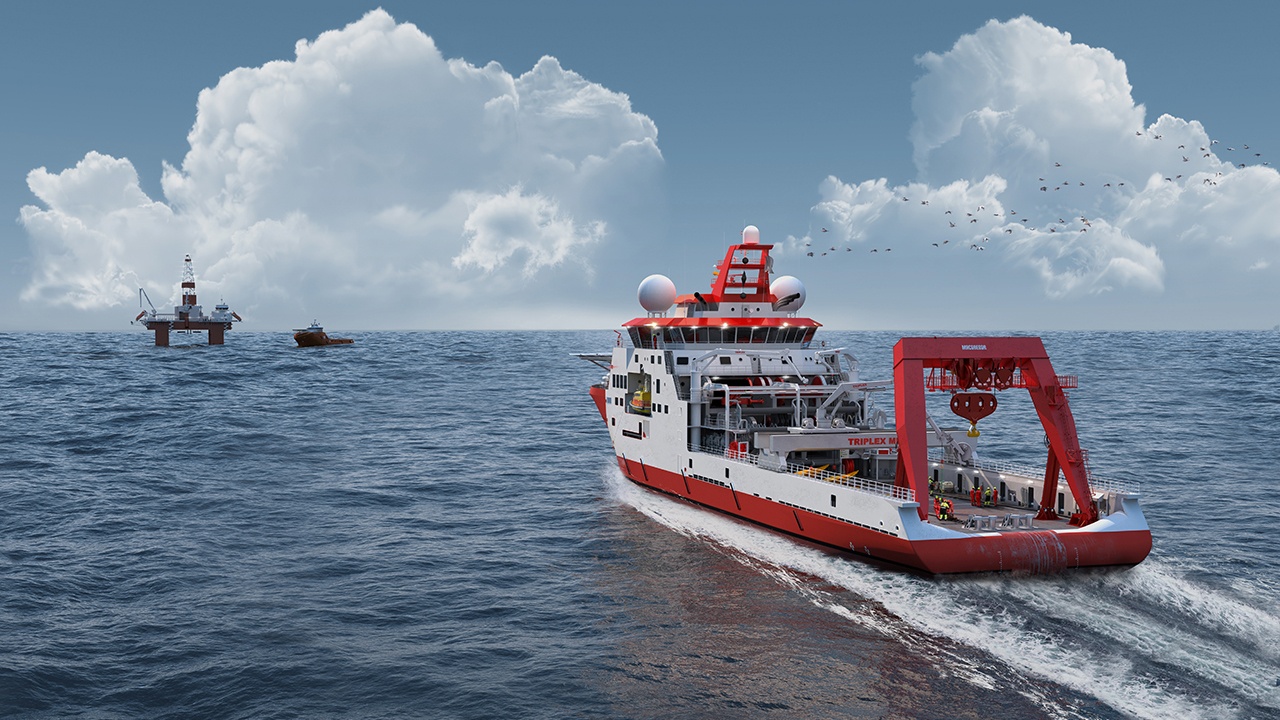 We offer a full package of competitively-priced, technically-advanced, highly-automated anchor handling tug supply (AHTS) equipment, backed-up by dedicated global lifetime support.
The scope of MacGregor's equipment portfolio for AHTS vessels includes anchor windlass and mooring winches, capstans, tugger winches, storage reels, secondary winches, main anchor handling and towing winches, sternrollers, and deck cranes. Winches can be driven by low pressure hydraulic or medium high pressure hydraulic drives or electric variable frequency technology.
Safety should be a priority in all marine and offshore operations and is especially important in the challenging and ever-changing conditions on board AHTS vessels. The Triplex safe deck handling system not only enables a safer environment for your crew, but ensures maximum efficiency and cargo safety as well. Triplex shark jaws have a two-second quick-release function, putting them amongst the best performing jaws on the market. Triplex guide pins, stop pins, and wire grippers allow you to safely handle wires and chains on deck. A special rope-handling solution for fibre rope is also available to prevent damaging the rope.
We also offer multi-deck handlers or cargo rail cranes fitted with manipulators which can be remotely controlled from a distance away from the aft deck to allow the safe deployment of heavy loads without crew having to work in the most dangerous zone.
If you want your AHTS vessel to undertake a number of additional operational tasks, we supply a full range of subsea load handling equipment that can equip your vessel for almost any operation, maximising its deployment options.
Read more from our brochure:
Products for Anchor handling tugs and towing vessels
Anchor handling and towing vessels brochure