Windfarm vessels and inspection service vessels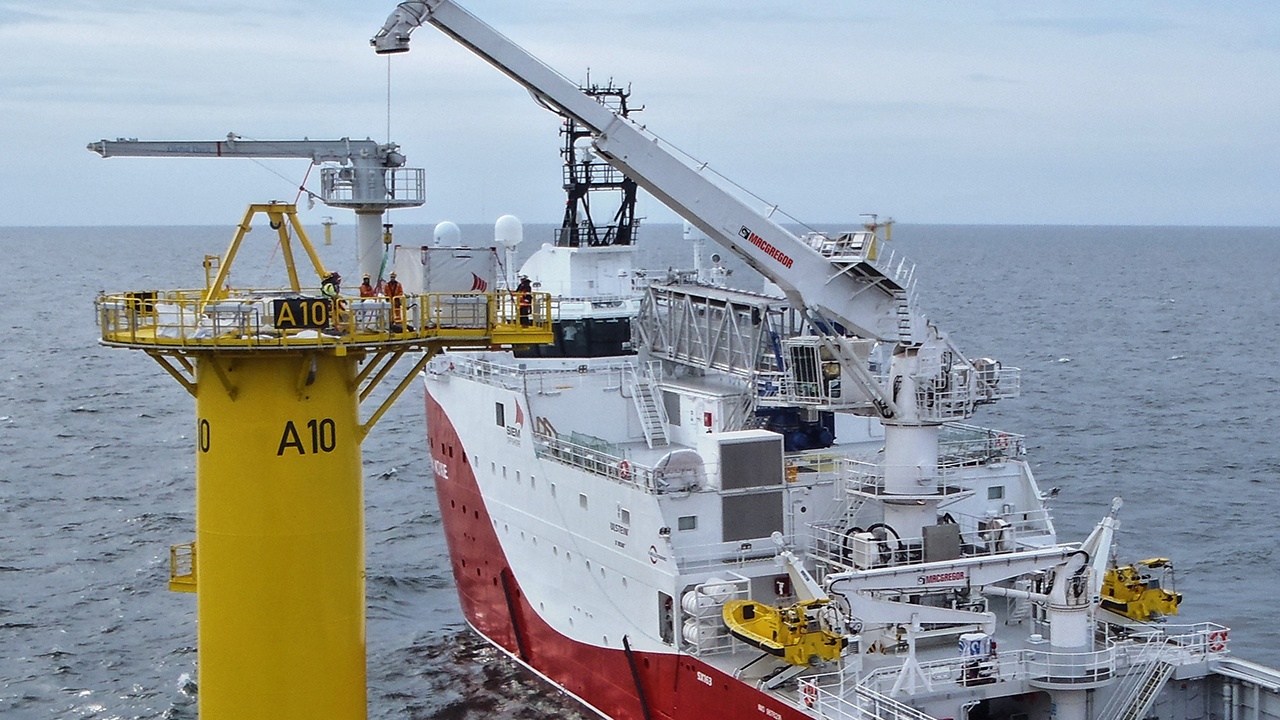 We leverage our expertise and decades of experience to continuously develop specialised solutions that will optimise the safety of your crew and equipment and the overall efficiency of your operations.
MacGregor three-axis motion-compensated cranes offer extremely precise lifting and load-positioning during wind turbine and rig supply operations.
Our wide range of safe and reliable crew gangway solutions and our comprehensive portfolio of Hatlapa and Pusnes deck machinery and auxiliary equipment are designed to meet every operational requirement.
We also offer a complete range of equipment-based training courses for operators, engineers and other personnel.
Efficient and safe handling equipment for personnel transfer in rough seas.
Our comprehensive portfolio optimises the long-term safety and efficiency of your operations, and will expand the operational envelope of the most advanced inspection maintenance and repair (IMR) vessels, offshore construction vessels (OCVs), service operation vessels (SOVs), dive support vessels (DSVs), well intervention vessels, pipe-laying support vessels (LAYSVs), cable-laying vessels (CLVs), EER-vessels, PSV-vessels, Anchor handling tugs and towing vessels and multi-purpose support vessels and other offshore support vessels.
Read more from our brochure:
Products for Windfarm vessels and inspection service vessels
Offshore support vessels brochure